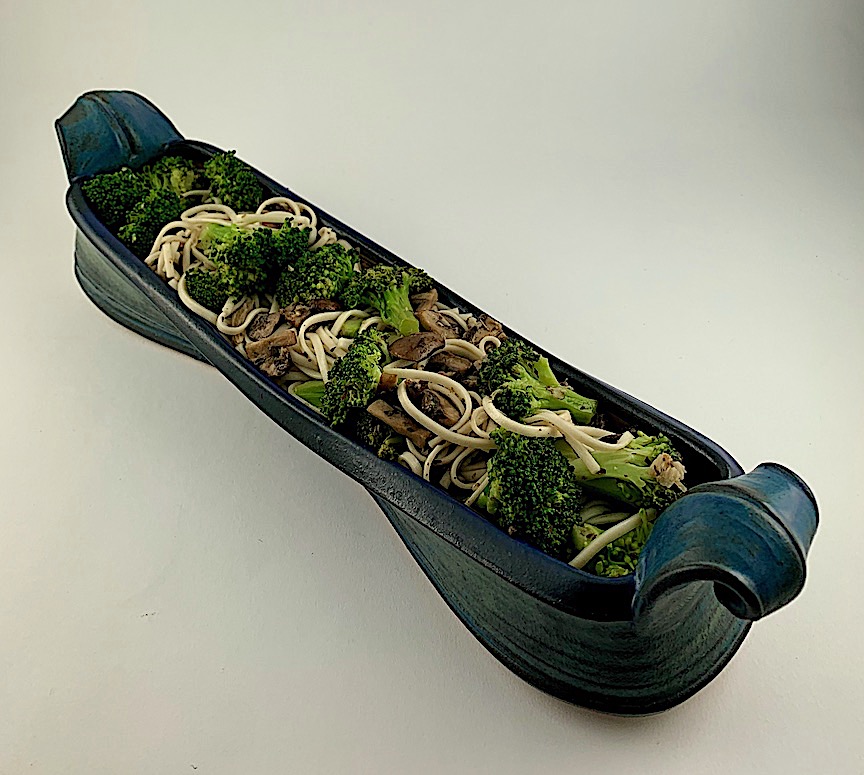 There are so many different kinds of Japanese noodles and so many ways to prepare them. Ramen, a thin wheat noodle, is most commonly eaten in soup. Soba noodles, at least part and sometimes all buckwheat flour, are perhaps the most versatile, used for dipping in sauces, in soup, chilled and dressed with a sesame sauce, pan fried or as a side for tempura. Somen, a very thin white wheat noodle, is served chilled to dip in a sauce or warm in soup. Udon, a thicker, wheat flour noodle, is most commonly served with a dipping sauce or in soup but may be pan fried, my favorite preparation. There are also yam, rice and potato starch noodles, all without gluten, used in soup or for dipping.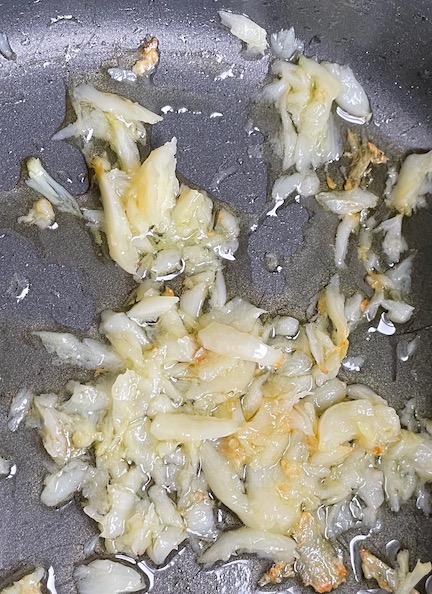 I've always preferred soba over udon, choosing buckwheat over white wheat flour for a more robust taste, when eating Japanese noodles that are not ramen. But over the years I've warmed to udon, especially now that there are some whole wheat varieties. Like most noodles—eastern or western—udon is best when it is not overcooked so it maintains a toothsome chew.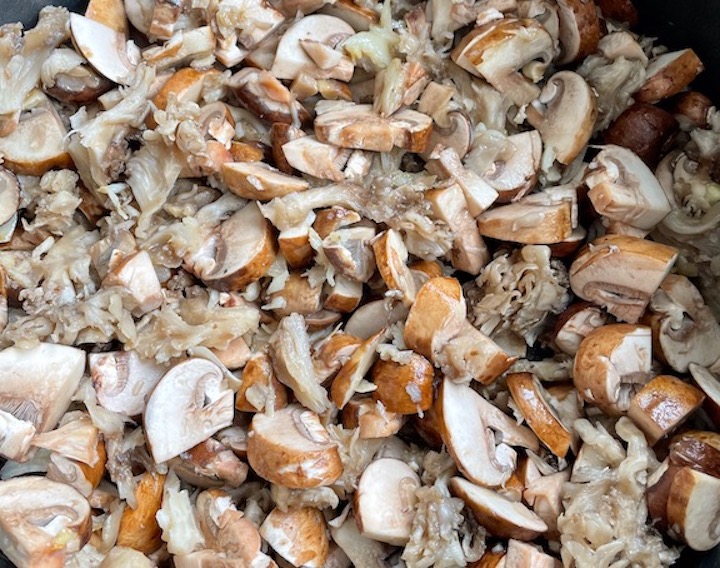 The udon recipe I like best is one I learned at the now defunct Natural Gourmet Cookery School (RIP!) and this is my adaptation of that recipe. It combines eastern (udon and umeboshi plum vinegar) and western (Italian herbs and olive oil) ingredients with those used in both the East and West (garlic, mushroom, broccoli) so it's quite a global dish. Easy to make and loved by kids as well as adults, it is good leftover either cold or warmed up. Do yourself a favor and make a double recipe so you can serve it again in a day or two, if you can resist eating it straight out of the fridge before then.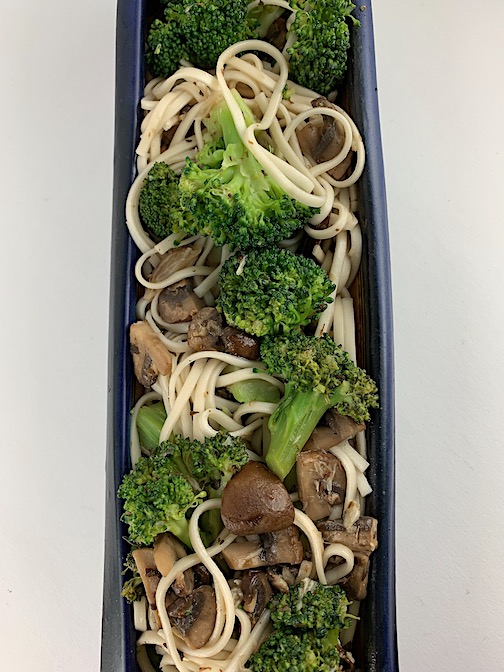 UDON PRIMAVERA
8 oz dry udon noodles (or soba or even spaghetti)

2 Tbs olive oil (more if you find it too dry at the end)

1 bunch broccoli (3+ cups bite sized pieces)

1 head garlic, separated into cleaned whole cloves

3 cups sliced mushrooms, Cremini or any mix you like

1 Tbs dried oregano

1 tsp dried basil

1 tsp dried thyme

Pinch salt and pepper

2 Tbs umeboshi plum vinegar (more to taste but sparingly)

Put up a big pot of water to boil (for udon).
Blanche broccoli in boiling water 2 minutes, scoop out, drain and set aside.
Heat oil in a large sauté pan and add whole garlic cloves.
When the garlic begins to soften, smash each clove with a fork, breaking it down into strands.
Add mushrooms, pinch of salt and pepper and continue to cook until mushrooms lose water. Add herbs and broccoli and cook about 2 minutes longer until all are well mixed and cooked.
While cooking vegetables, cook udon in the boiled broccoli water, stirring several times until al dente. Drain and add to cooked vegetables. Add vinegar to all and toss well. Taste and add more vinegar or oil, if needed. Serve immediately.
Leftovers keep well and can be eaten at room temperature or reheated.
Serves 4.