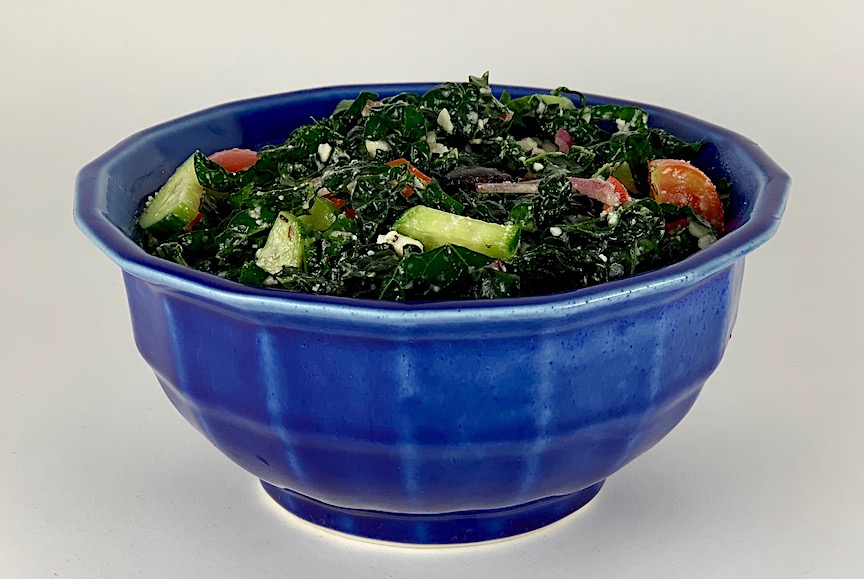 My mother had a big birthday this summer and it needed celebrating. We had done both small and large parties in the past and no one, including my mother, was up for that again. A short but special trip seemed like a good solution. I rented a car, picked her up in Connecticut and we drove north to Kripalu, an educational yoga center and retreat in the Berkshires.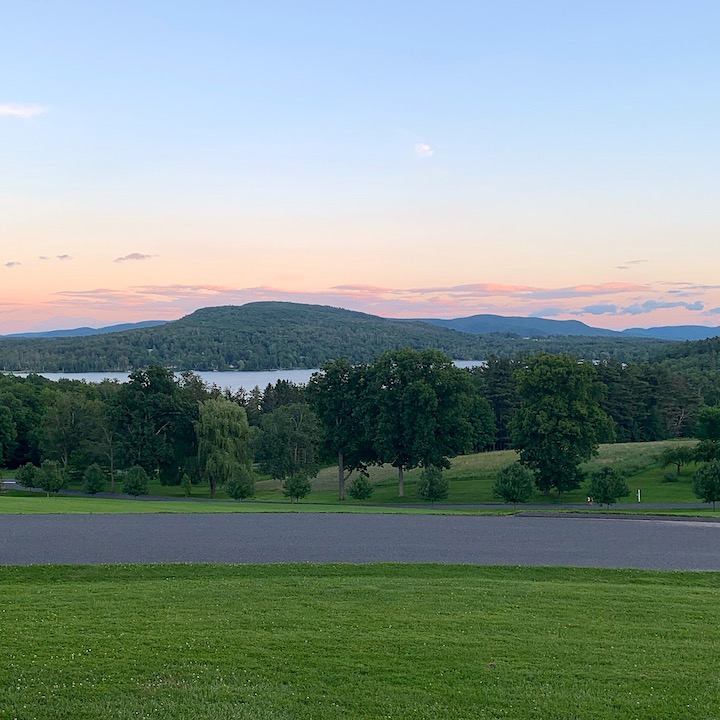 Kripalu is located in a former monastery and the rooms are nothing to write home about, but  you don't go to Kripalu for the rooms. You go for the classes, the treatments, the pervasive zen feeling of the place. While we were there, Mom took an introductory yoga class, a fairly wild yoga dance session, attended several informative and relevant lectures, had three different kinds of massage and walked the beautiful grounds which overlook the rolling green hills and the placid waters of the Berkshire Bowl. But I am certain that her favorite part of our time there was spent at the 3 times daily healthy meal buffets!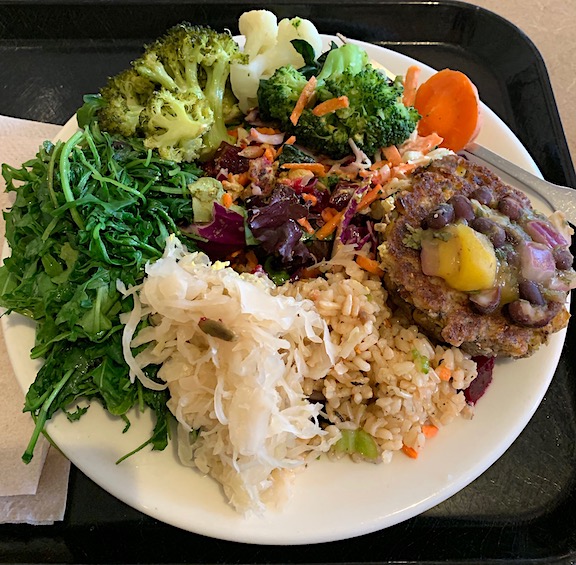 My mother was an early adapter of healthy eating. In the 70's, she started attending Nathan Pritikin's longevity programs and we all learned about brown rice, legumes and eating less meat and cheese. So while some people would flinch at the healthy, primarily vegetable, grain and bean offerings at Kripalu, Mom was thrilled. She wanted to taste every dish and some days I think she succeeded. I must admit part of what is so relaxing about the Kripalu buffet is that you don't have to ever think about what you are going to eat but know there will always be something fresh and tasty. It takes a big piece of stress out of vacationing.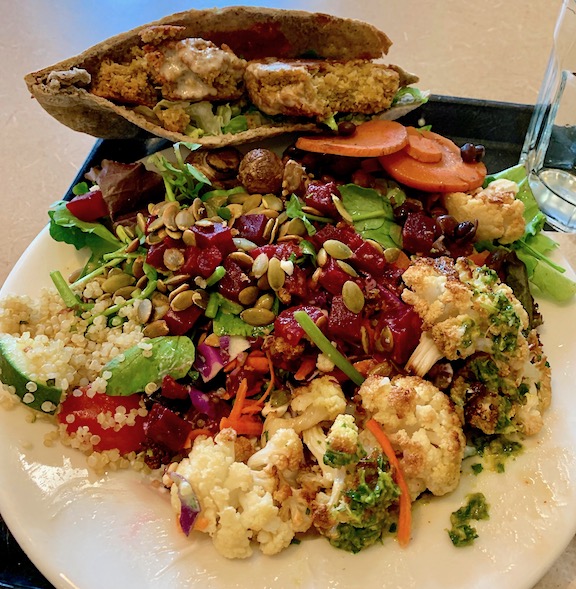 One of the best tasting cold dishes I remember from this trip was a greek salad. Fortunately, a version of this recipe with kale was published in the new The Kripalu Kitchen: Nourishing Food for Body and Soul by the current chef, Jeremy Rock Smith. It is especially useful now if you are craving a greek salad but feeling a little squeamish about using Romaine lettuce with all the bacterial scares. I tried arugula when we were out of kale and liked it, too, but the kale offers a more satisfying chew . If you do make it with kale (lacinato or dinosaur only, please), be sure to massage it with the dressing to help break down the vegetal fibers and to make it both more digestible and palatable. Other additions that could work in this salad are avocado, nuts or seeds, artichoke hearts, sliced celery, shredded carrots, chopped parsley or even leftover pasta. I didn't have fresh oregano so I used dried and it was fine. And I don't like to add raw onions to a salad so I marinated them in a tablespoon of wine vinegar which I think improved the whole dish.  And you could serve all of the additions (other than the kale) in separate dishes for people to add in as they please so that everyone gets the salad they want.
The new Kripalu cookbook is full of tasty vegan, vegetarian and flexitarian recipes such as Kitchari (a soothing Ayurvedic rice and bean dish), roasted harissa cauliflower, polenta with mushroom sauce, pan-roasted pollock with chimichurri, pea, leek and potato cakes and the Kripalu house dressing with tahini and tamari. I look forward to trying many but for now, while we still have no oven, I will be making my adaptation of their greek salad over and over this summer and remember our lovely days in the Berkshires. Happy Birthday, Mom and I hope you are out walking soon!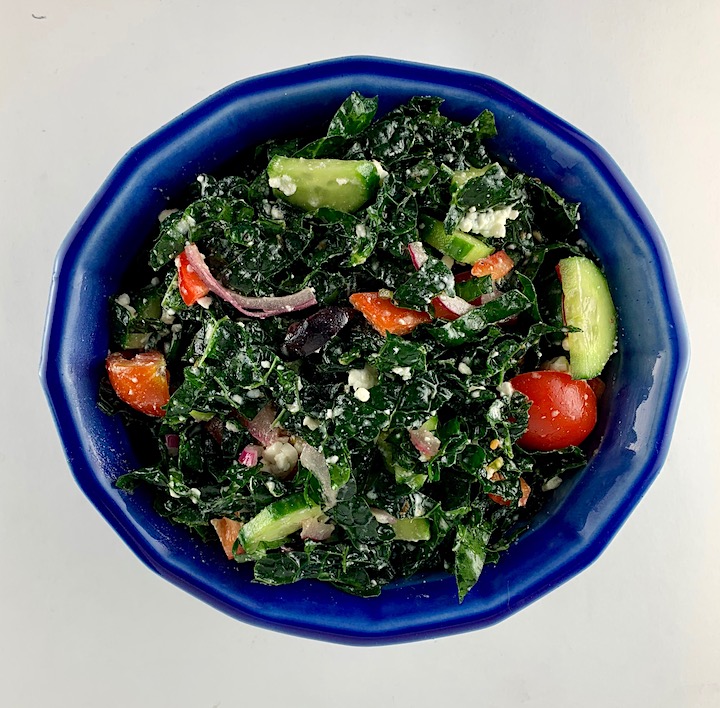 Kripalu Kale Greek Salad, adapted from The Kripalu Kitchen
2 TBs fresh lemon juice

1/4 cup extra virgin olive oil

Pinch each kosher or sea salt and freshly ground black pepper

1 TBs chopped fresh oregano or 1 tsp dried

6-8 loosely packed cups thinly cut strips (chiffonade) lacinato kale (1 generous bunch, stripped away from center rib)

1 cup sliced or diced cucumber (about 2 Persian or Kirby)

1 cup halved cherry or grape tomatoes

1/2 cup bite sized slices of red bell pepper

1/4 cup very thinly sliced red onion, marinated in 1TBs red wine vinegar

4-6 ozs feta cheese

8-10 kalamata olives, pitted and sliced

1/4 cup raw pine nuts or walnuts (optional)
Whisk together the lemon juice, olive oil, salt, pepper and oregano
Add the kale, coat completely and use your hands to massage the dressing into the kale.
Just before serving, add all the other ingredients and toss.
Serves 4-6