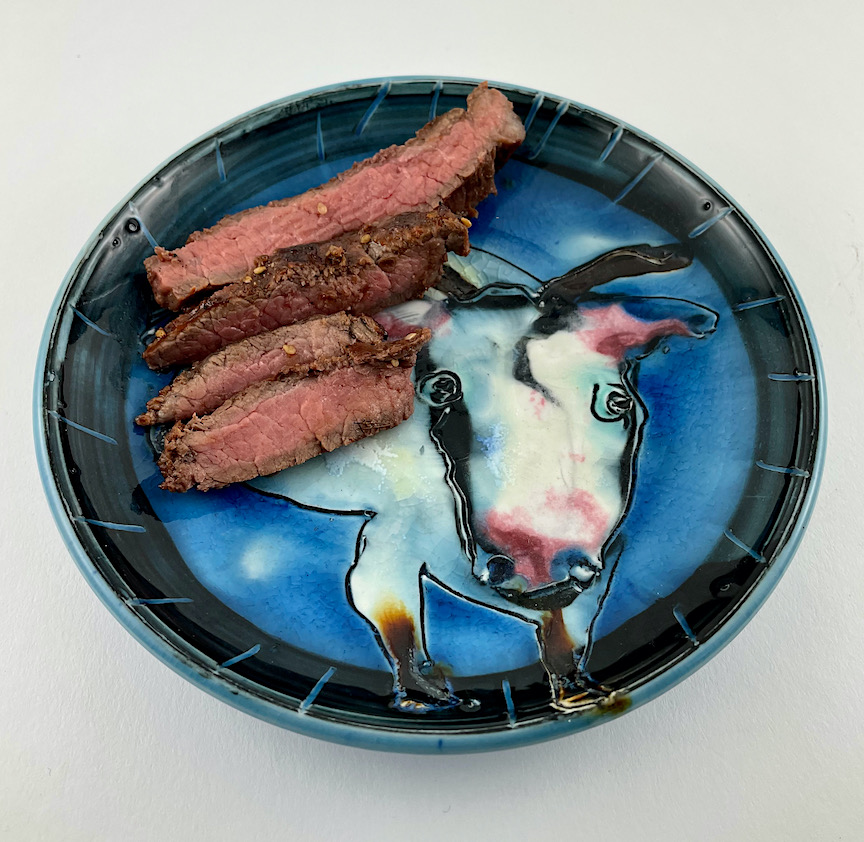 Flank steak isn't a cut of meat people generally crave but it can be delicious. It isn't as tender as other steak types but does tenderize with marinating. Since it was the first cut I learned to prepare so it actually tasted good, I have a fondness for it (plus it is lean and not too pricey). I was vegetarian for so many years that I came late to cooking meat. But when I was pregnant and dreaming of roast beef, I started to eat some meat occasionally. Fortunately, my sister is a very skillful meat cook and she shared her technique for flank steak, one she learned from her ex-husband's aunt. Marriages may dissolve but great recipes live on.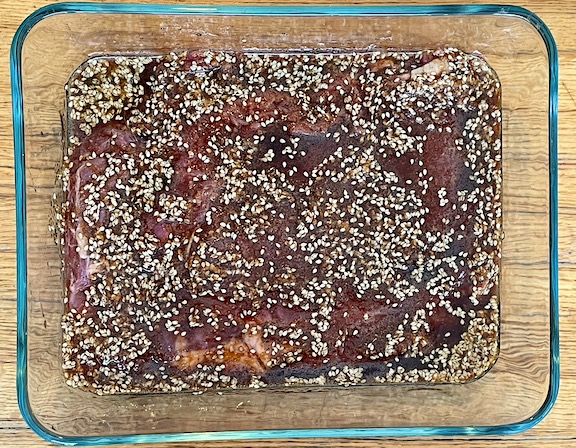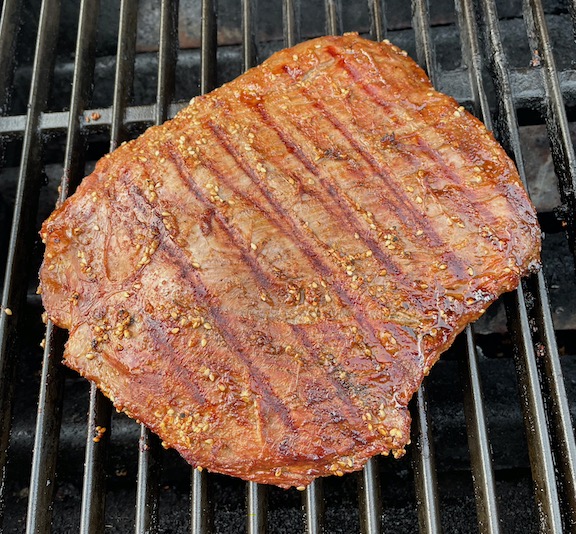 We still cook and eat meat rarely (beef as food is not an efficient use of land and water) and only when we can find a local grass-fed source. Even in this strange year, we have found wonderful sources for well-raised, well-butchered meat. Almost every decent farmers' market has at least one clean meat vendor, many farms sell directly to consumers and there are shops and even websites devoted to clean meat sources. I know no one wants to think about these aspects of food but if we are going to eat another creature, let's do it in the best way possible. Free-roaming, grass fed beef is also better for our health than feedlot corn-fed meat. Yes, it is more expensive but if it is better for you and the animal, isn't that worth something?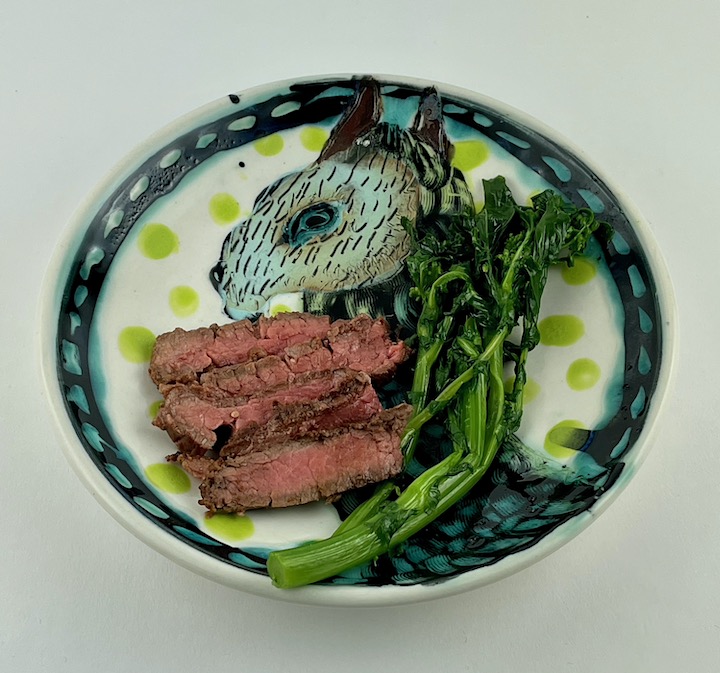 MARINATED FLANK STEAK
Marinade:
1/4 cup soy sauce or gluten-free tamari

2 TBs fresh lemon juice

2 tsps olive oil

1/2 tsp toasted sesame oil (optional)

1 generous tsp granulated garlic or garlic powder

1 generous tsp granulated onion or onion powder

2 TBs sesame seeds

1/2 tsp ground black pepper (optional)
Marinate 1 trimmed flank steak in a shallow non-reactive container (like a glass baking dish) for at least 2 hours and up to 24.
Remove flank steak from marinade and either grill or broil at high heat, flipping after 3-4 minutes, until the meat registers 130-135 degrees F for medium rare, the optimal way to prepare grass fed meat (so it doesn't taste too grassy as happens when overcooked). Let sit for 10 minutes and then cut into thin strips across the grain.
Easy, flavorful and a crowd pleaser, this recipe feeds 4 generously so if you are feeding more or want some left to top a salad or make a sandwich, it takes no more effort to make 2.
Bernadette Curran makes wonderful, animated porcelain pots with lively depictions of animals and birds that really capture their essence. Her work can be hard to find but I have found it at the Philadelphia Potters Urban Studio Tour, the Art School at Old Church Pottery sale and Schaller Gallery.