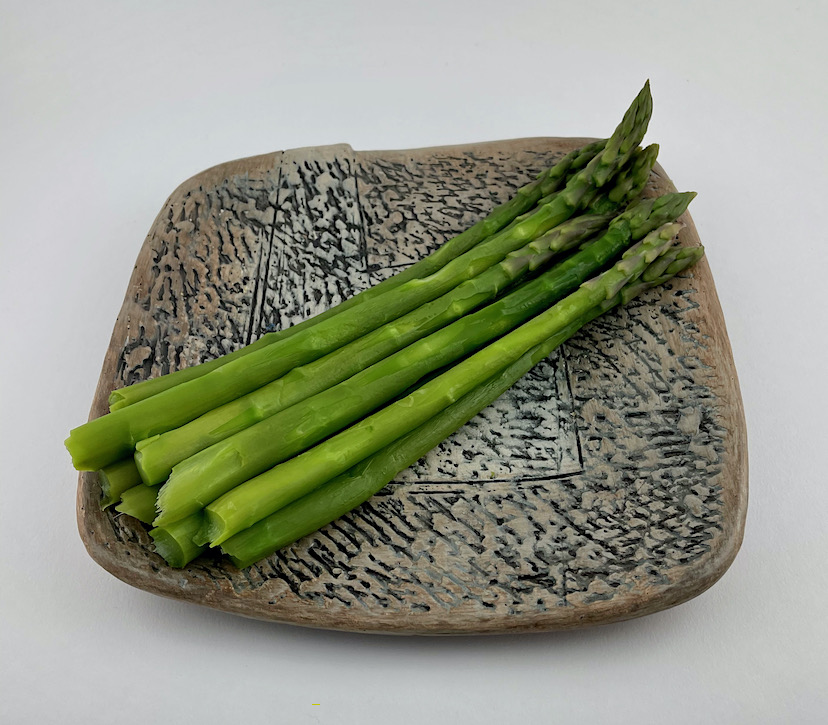 Crocus, daffodils and forsythia may be delightful hints of re-awakening but to me the true harbinger of spring is asparagus. The skinny green stalks from Mexico start appearing in grocery stores in March, usually coinciding with Easter and Passover. At the beginning of April, bunches start to arrive from Florida and Texas. By the beginning of May, we can find local asparagus in our farmers' markets, the first bunches coming from New Jersey and Pennsylvania. In a good year, the season lasts through June.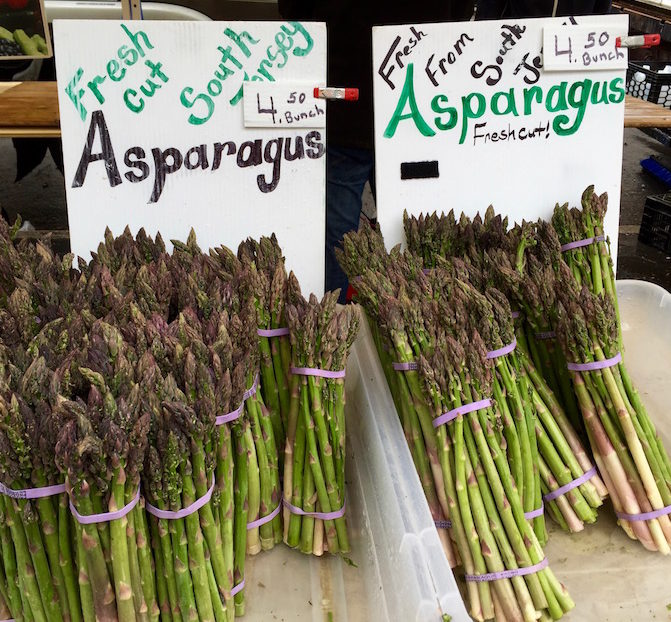 One of the surprises and benefits of moving to a new house as a child was discovering an established (sadly long overgrown now) asparagus patch in the backyard. Having eaten asparagus but never having seen it growing, my sisters and I were amazed at how the spears poked straight up from the ground like some science fiction garden. Our mother taught us how to snap the stalks low to the ground and remove the scale-like leaves with a paring knife rather than peeling, the method I have learned most cooks use. (Cleaning takes time but is also one of those repetitive tasks that can be meditative). The only way we ever ate them was steamed and that remains my go-to method. So simple, the only danger is in overcooking.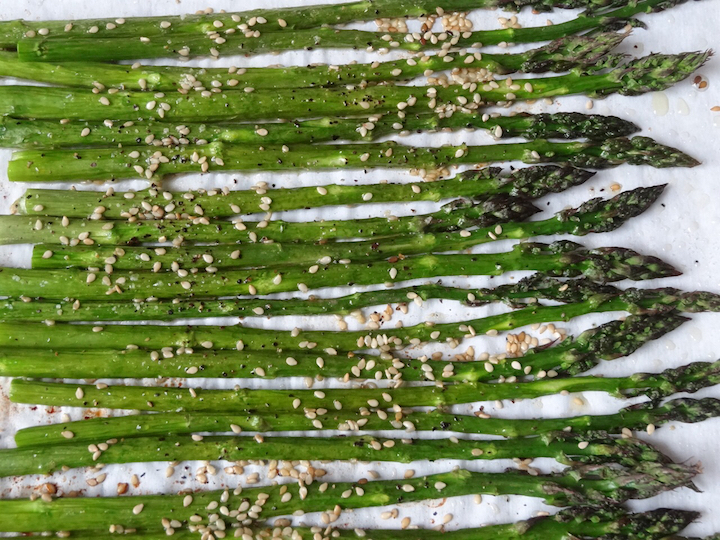 A few years ago, my husband and I spent a week in southern Utah and I tried roasted asparagus for the first time there, of all unexpected places. It is a completely different dish than the more common steamed since the oven heat starts to caramelize the spears. Both methods are extremely easy, as are sautéing and stir-frying. Fortunately, besides being delicious, asparagus is high in fiber, folic acid and potassium and low in calories. It makes a good breakfast by itself or with a poached egg on buttered toast. Whichever way I cook asparagus, I always try to make an extra bunch to have leftovers for salads, quiches, frittatas or just plain right out of the fridge.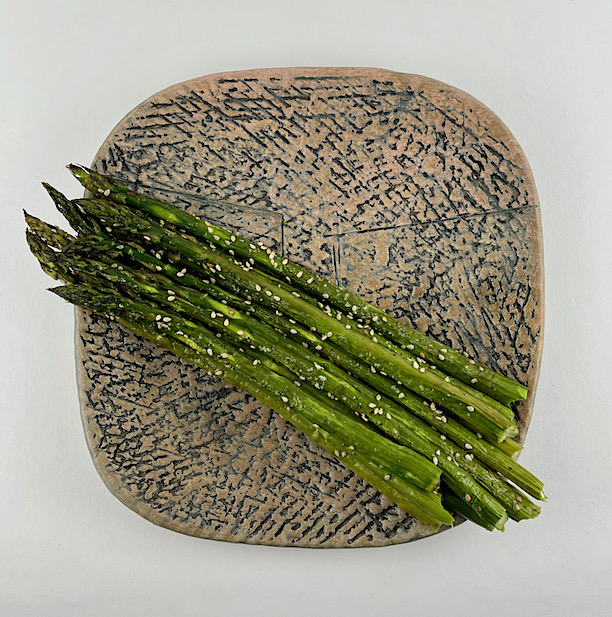 ROASTED ASPARAGUS
1 bunch fresh green asparagus, snapped and cleaned

1 TB olive oil

1 tsp sesame seeds (optional)

1 big pinch each salt and black pepper
Preheat oven to 400 degrees Fahrenheit.
Spread cleaned asparagus in a single layer on a rimmed baking sheet or roasting pan (use a piece of parchment to make clean-up easy).
Sprinkle with oil and roll spears around to coat.
Sprinkle with sesame seeds, salt and pepper.
Bake 9-12 minutes, depending on thickness. Start testing at 9 minutes, if thin.