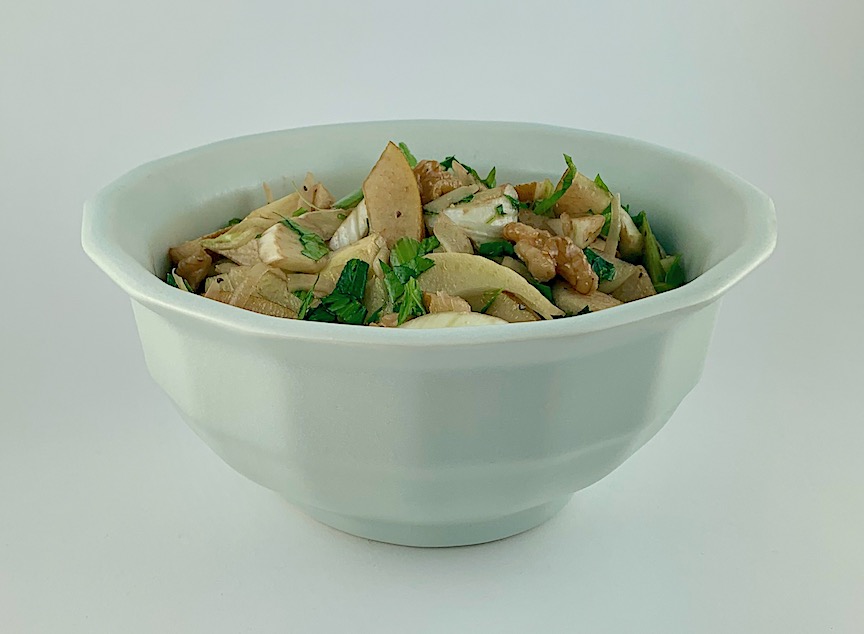 Fennel fronds, as we recently discovered, make a wonderful pesto. Did you wonder what I did with the fennel bulbs I had left after trimming all the fronds? I like sautéed and roasted fennel but since fresh local lettuce is harder to find as the days get shorter, I decided to use the fennel for salad.
My usual fennel salad is a toss of many vegetables. It is reliable and keeps well for several days. This week I didn't have a lot of vegetables in my fridge but I did have a bag of lovely Bosc pears. I added some celery and walnuts and tossed the whole thing with a balsamic vinaigrette. It was so good that my husband and I couldn't stop eating it! Fortunately, with two bulbs of fennel in the mix, even our enthusiastic chow down left us enough for another meal.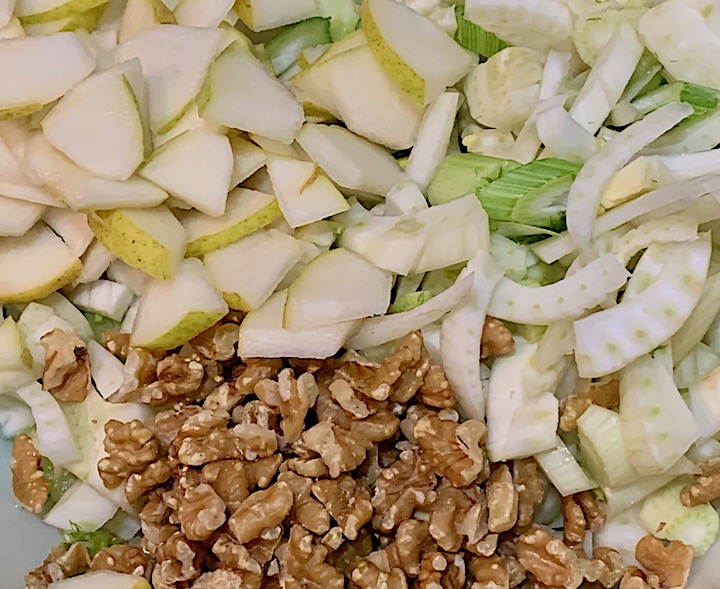 Fennel is actually quite nutritious, full of fiber and potassium (to balance sodium). It has a good crunch and can keep well in the fridge for almost a week until you find time to use it. It might even taste better on the second day. I kept the ingredients pretty basic but you could tart it up with some orange segments or chopped apple instead of pear or toss in some dried cranberries or raisins. Add Parmesan or some variety of blue or goat cheese to make a whole meal out of this salad if you like, but it is pretty good all on its own.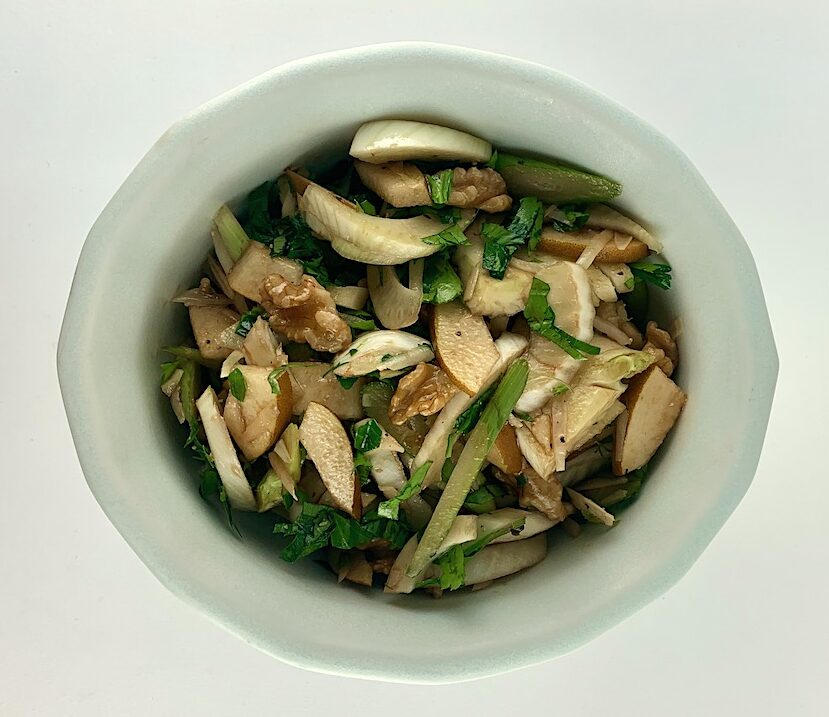 REALLY EASY FENNEL SALAD
Combine in a large bowl:
2 bulbs of fresh fennel, quartered lengthwise, cored and thinly sliced

1 cup raw or lightly toasted walnut pieces

2 pears, preferably Bosc, cored, quartered and thinly sliced

1/2 cup chopped parsley
Mix together:
3 TBs balsamic vinegar

3 TBs olive oil

Big pinch each of salt and pepper
Pour dressing over vegetables, toss and serve.
This salad will keep refrigerated for 3 or 4 days.