The most interesting article on food in The Times last week wasn't in the food section (although Pete Wells' pizza review was mouthwatering). Rather it was the piece on Food Halls in the business section that caught my attention. Food halls are growing in popularity and number and not only in New York. These markets are not the old fast food courts; the best of them bring together some of the tastiest and most accessible food offerings in our cities.
Before the advent of chain grocery stores, most major cities had a central food market or hall, or several. But unlike European and Canadian cities with amazing, sometimes multi-floored market halls, we no longer have a traditional covered food market here. What seems to be a growing trend, however, is the newfangled covered food hall – a collection of food venders who are restaurant, food truck, or caterer based – providing creative selections of prepared foods and creating hubs of neighborhood hangouts and destination dining far beyond the offerings of a fast food court.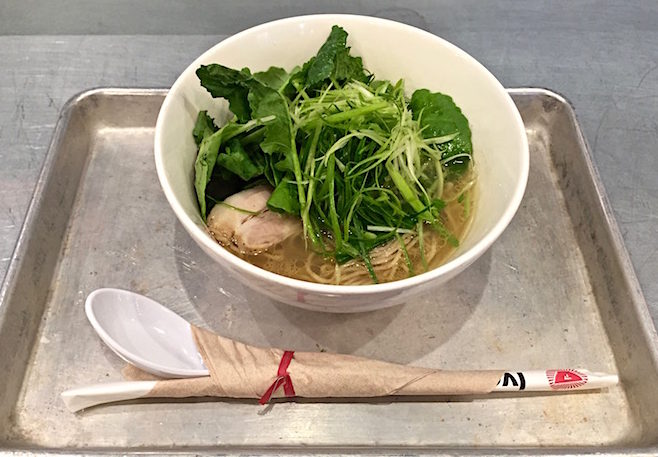 Perhaps the first of these locations was the Chelsea Market, the repurposed former Nabisco factory which covers an entire block between 15th and 16th streets and 9th and 10th avenues. It was repurposed in the 1990's to provide vendors enough space to house production and retail operations in the same place and included not just restaurants but also bakeries, grocers, a wine shop, importers and kitchenware. Today it has expanded to include coffee, clothing, a bookstore, delicious tacos, gelato and many smaller vendors. The public spaces include lots of communal seating areas which makes for easy picnicking whether alone or in a group.
Since then, the number of food halls has exploded, especially in recent years, bringing together all kinds of artisanal and chef-run food counters, restaurants, food trucks and stalls and baristas. Some of the best we've tried:
Gotham West Market (on 11th Avenue and 44th Street) with excellent ramen and tapas alongside salads and burgers. We recently saw neighborhood folks gathered there to drink/eat at the communal tables and watch the televised US Open.
Turnstyle Underground Market (in the Columbus Circle subway concourse) made a useful, appealing and tasty (not to mention good smelling) dining destination out of a dank MTA passageway. Great for a quick bite in Midtown and handy for grabbing a gift on the run.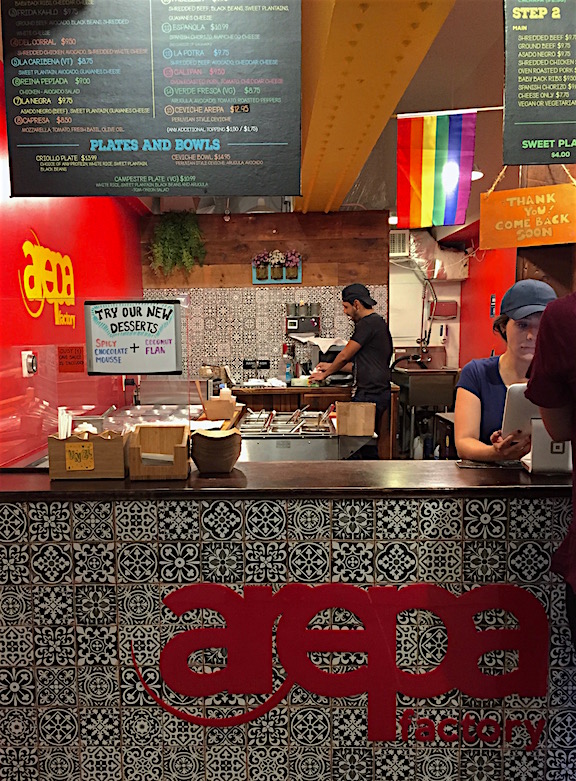 Hudson Eats (in Brookfield Place in the World Financial Center) which has a terrific 2 beers for the price of one happy hour at Tartinery and $3 draft beers at Northern Tiger as well as a broad offering of tasty food including Umami Burger.
Plaza Food Hall (under the Plaza Hotel at 59th St and Fifth Avenue) where you can get a lobster roll or just a cup of coffee and a croissant.
Great Northern Food Hall (in Grand Central Terminal) which is really one vendor with many types of offerings from coffee and pastry to sandwiches, a grain counter, liquor and a very upscale restaurant. See my review from last fall.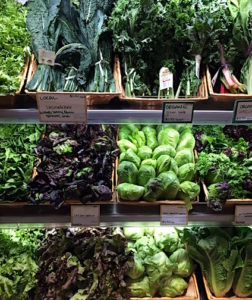 Eataly NYC Flatiron, (23rd Street and Fifth Avenue) which is essentially a segmented grocery store with upscale Italian dining options at counters, restaurants and pizza but with a bakery, cafe, fish counter, food counters, liquor, kitchenware, pasta, cheese and meats plus one of the best produce markets in the city and delicious coffee that won't break the bank.
The Pennsy (33rd Street and 7th Avenue) Expensive but with some vegan options and a friendly bar in the rear if you need a decent spot to grab a bite or drink near Penn Station.
Gansevoort Market (14th Street near 9th Avenue) calls itself a rustic-industrial food hall since it moved from the actual old Gansevoort Market and has counters for crepes, pizza, empanadas and other snack type meals. There is a pleasant spacious area in the back with tables and is far less crowded than the Chelsea market around the corner.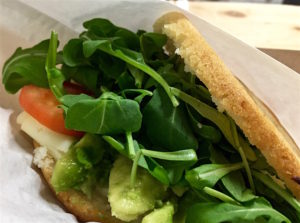 Others I've read about that sound good but I haven't tried yet include Urbanspace Vanderbilt (across the street from Grand Central), Industry City Food Hall (in the Industry City Complex in Sunset Park, Brooklyn), Dekalb Market Hall (Downtown Brooklyn) and Canal Street Market (Canal near Lafayette St.). There is also Smorgasburg, that vast outdoor prepared food fest which lies somewhere between a food truck rally and a food hall. It been so successful that it now exists in 3 locations (Williamsburg, Prospect Park and Canal Street) around the city.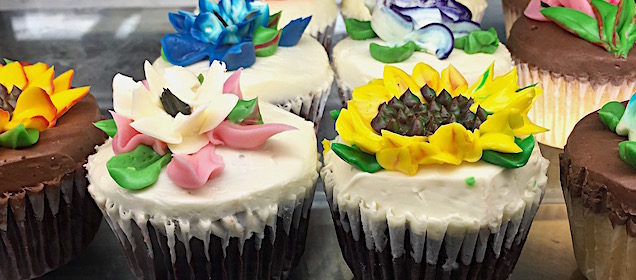 New York is not alone in the food hall explosion; There are terrific food halls in Copenhagen (Copenhagen Street Food), London (Spitalfields), San Francisco (the Ferry Building) and even Grand Rapids (Downtown Market) among many other cities. Sometimes it is a relief to have a place where you can roam around to see what you feel like eating instead of going to dine in a restaurant. You can eat quickly and informally at a counter or just get take out and plop down at a table. And not everyone in your group has to order from the same place. One person might have grilled octopus on mashed potatoes while another may prefer a bowl of ramen or salad. These halls are like a newfangled neighborhood, where people can hang out or take out, all under one roof, great for singles as well as couples or groups. And because they appear to be growing in popularity and to add value to gentrifying and developing urban areas, I think we will see many more soon.