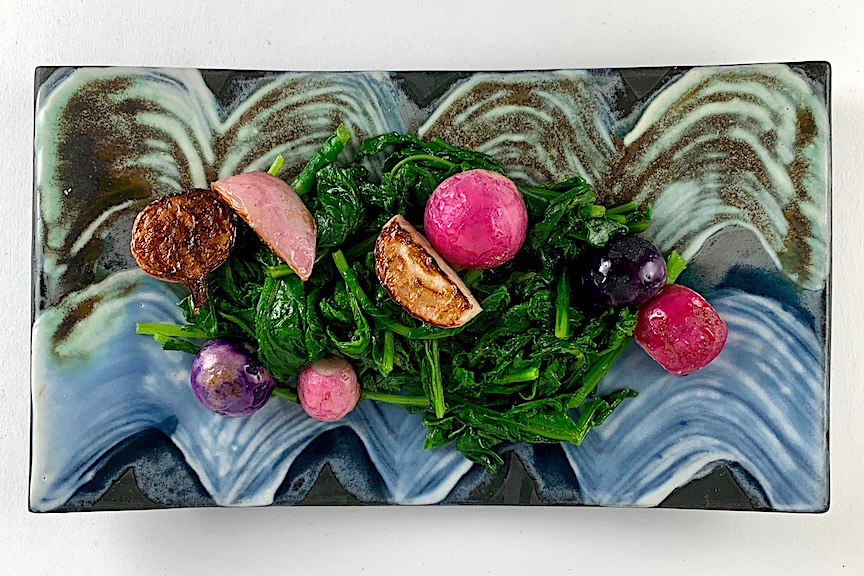 All winter long, we eat a lot of kale and watercress and arugula. I cook these three over and over because they are available and nutritious and because we like them (unlike spinach which I don't like one bit). But after a winter full of those three greens in rotation, I am ready for some variation. Fortunately, Spring is here and with it the farmers markets are already full of alternative greens.
Sheepishly, I admit that I used to throw away the greens atop radishes, assuming they would be too bitter for my taste. Turns out I was wrong all those years! Last week when I saw gorgeous bouquets of red, pink, purple and white radishes at the 97th Street Greenmarket, I finally tried  washing and sautéing the greens as well as the radishes. They were delicious on their own and even more satisfying mixed with some leftover black rice.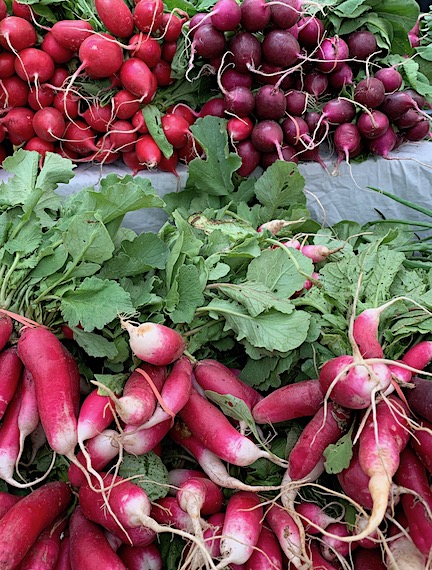 The same farmer, Jeff Bialas, who had the radishes, also had several types of choy – bok choy, pac choy and purple choy. I bought a couple of bunches of the pac choy (more compact and less stem than the bok choy), washed cut and sautéed the greens in a bit of olive oil with some garlic, a pinch of salt and a splash of tamari.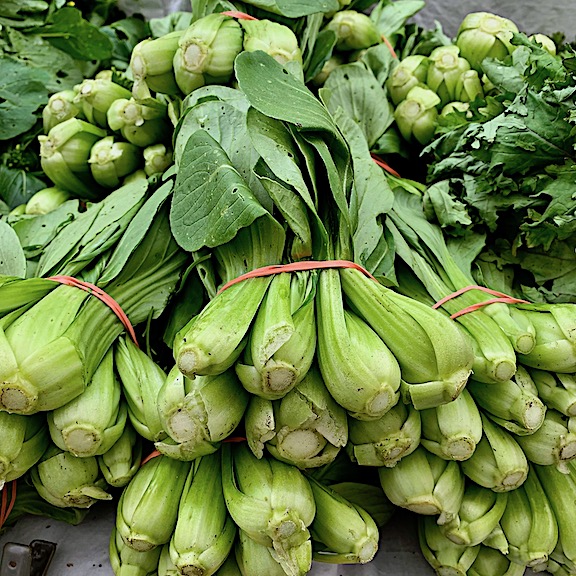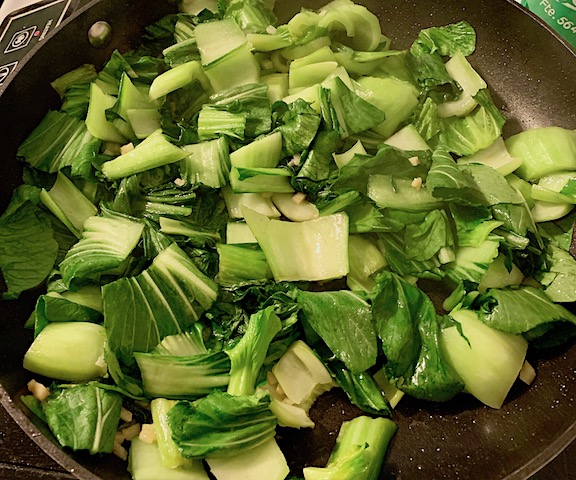 Up at the Thursday Greenmarket at Columbia, the farmer with the stand at the northernmost end, Lani's Farm, had an incredible variety of Asian greens (many of which I had never heard of before), along with some mustard greens, kales, arugula and lettuces. My favorite was the Yu Choy Sum which I prepared simply by sautéing with garlic, oil and a little salt. It turned out tastier and less greasy than the Chinese delivery variety!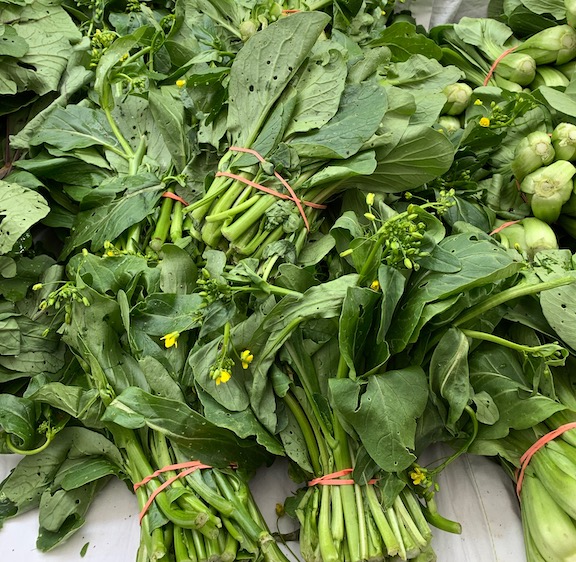 Lani's also had beautiful bunches of baby beets in the usual red but also golden and chiogga, the candy cane striped variety. The greens looked firm and fresh, unlike  supermarket beet greens which are often quite wilty. I steamed the beets but resisted chucking the greens and instead cut up the stems and sautéed them with a minced shallot and a minced clove of garlic. After about 5 minutes, I added the chopped leafy green tops with a splash of water and cooked, stirring occasionally, until wilted. I added a sprinkle of salt and pepper and a squeeze of fresh lemon juice and voila-the 4th new green of the week. We enjoyed them all and I can't wait to see what other greens are available next week. Maybe next time I will be brave enough to try the dandelion or turnip greens…..