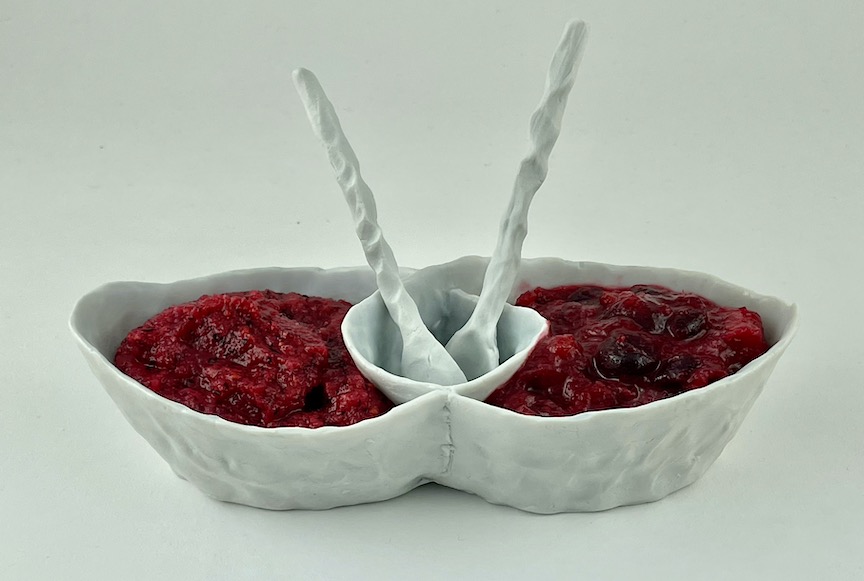 Cranberries are a traditional part of a Thanksgiving meal but we eat them all year. I make the usual cooked cranberry sauce and a cranberry relish(uncooked sauce is called relish). I learned to make the uncooked version from my grandmother(1 bag of raw cranberries, 1 whole orange and 1 cup of sugar). She must have found it in her local Michigan newspaper; it turns out to be a widely circulated recipe. The only problem I've found is that most cranberry sauce recipes, like hers, are loaded with sugar.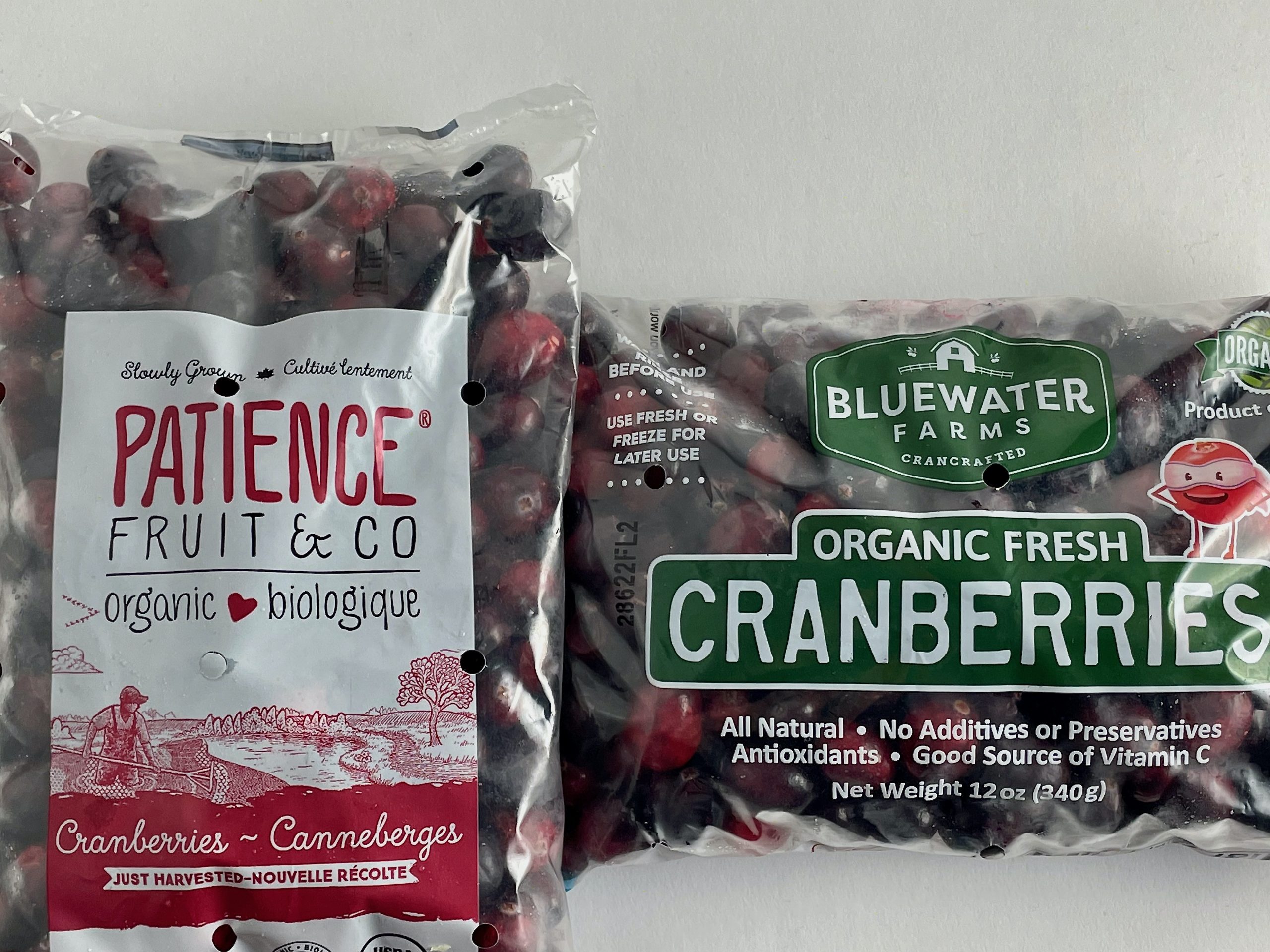 This year I was determined to find a healthier option so I tried my new favorite sweetener–dates. For the cooked sauce, I simmered chopped dates in apple juice(orange works, too) and added chopped, peeled oranges and raw cranberries with a pinch of cinnamon. It gelled just fine without the sugar and tasted delicious. For the relish(or raw sauce), I simply put pitted dates, a whole de-seeded orange(I used organic because I was using the peel) and raw cranberries in the food processor(high speed blender will work) and pulsed until I had the not quite smooth consistency that I wanted. Worked like a charm!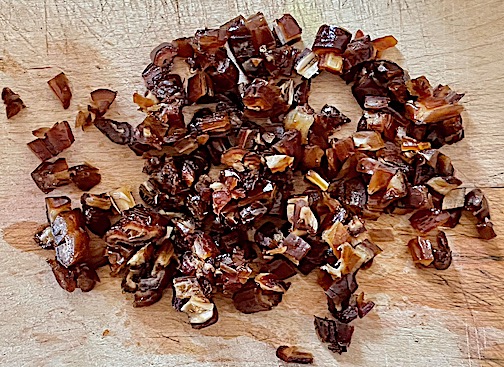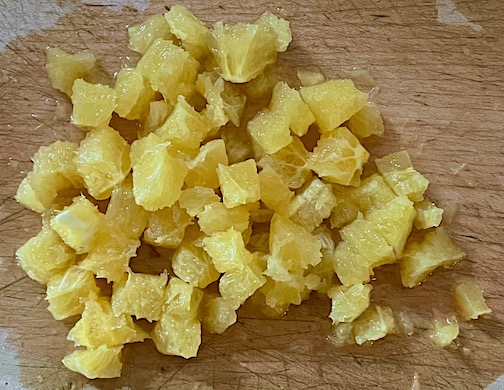 Cooked sauce and raw relish keep quite a long time in the fridge and are delicious in sandwiches, with cooked poultry and meats of all kinds and with cheese. A splash of sherry or Port wine is tasty in the sauce and I think you could embellish easily with raisins, pineapple or persimmon and spices to make a chutney. Both recipes are a breeze to make so prepare multiple batches, give some to friends and stash some away to brighten a dark winter night.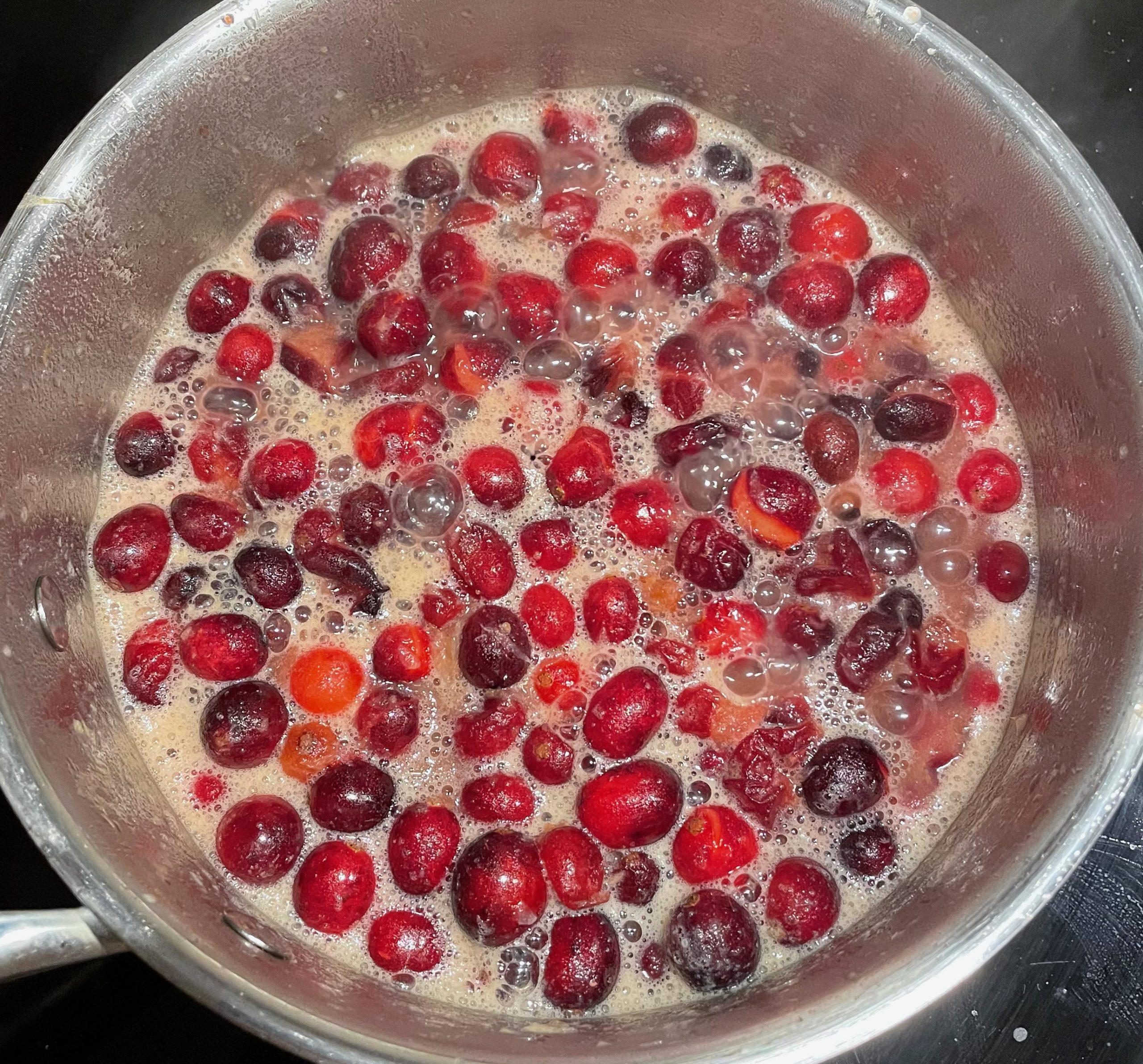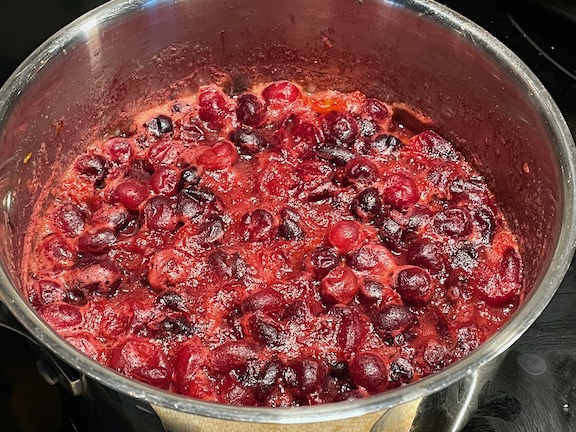 COOKED CRANBERRY SAUCE 
10 Deglet Nor dates, pitted and chopped (If you use Medjool, you'll need less)

1 cup apple (or orange) juice

1/4 cup water

Pinch cinnamon (optional)

1 peeled, seeded and chopped orange (optional)

1 bag (12 oz.) raw cranberries, rinsed

 
Put the chopped dates, juice and water in a small to medium saucepan, bring to a boil and reduce to a simmer. Add cinnamon and orange, if using, and cranberries. Simmer until most of the berries have popped, stirring occasionally. Take off heat and let cool. Store in a glass container in the fridge until ready to use. 
CRANBERRY RELISH 
1 orange, preferably organic, cut in quarters and de-seeded

10 Deglet Nor dates, pitted

1 bag (12 oz.) raw cranberries, rinsed

 

Put in food processor or blender and pulse until desired consistency.

 
Store in a glass container in the fridge. 
                                                                           *
INGRID BATHE pinches porcelain into thin, fragile-looking but sturdy cups, bowls, vases, jars, plates and serving dishes, each with the visible imprint of her touch. She doesn't hide the seams or fingerprints so you see all the evidence of the process, the making. Bathe uses rare earth oxides in glazes on the interiors to achieve an enticing range of pale blues to purples. There is something wintry, almost icy, and appealing about these cool surfaces – not surprising as she lives in mid-coast Maine. You can find places her work is sold on her website.