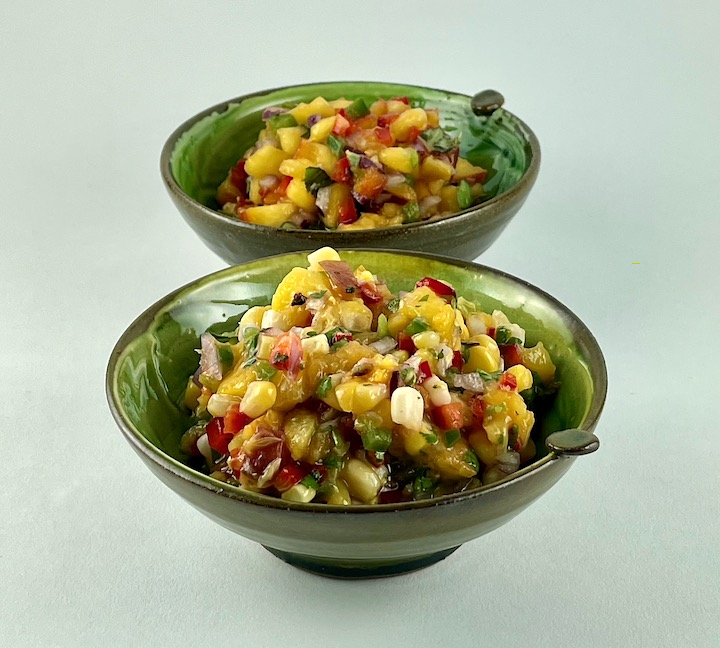 Is there anything more summery to eat than a juicy peach? When I saw that a nearby apple farm was selling pecks of peaches (yes, peck—about 10-12 lbs) for $20, I couldn't resist. But what do you do with 10 or more pounds of peaches, all ripening at the same time? When my sister told me her husband had been grilling peaches, my mouth started watering and my mind racing with ideas. I grilled a dozen peaches (delicious in green salad, alongside sausages or as a dessert alone or with ice cream) simply by halving and brushing the cut sides with olive oil and then laying the oil side down on the hot grate for several minutes. Presto—deliciousness!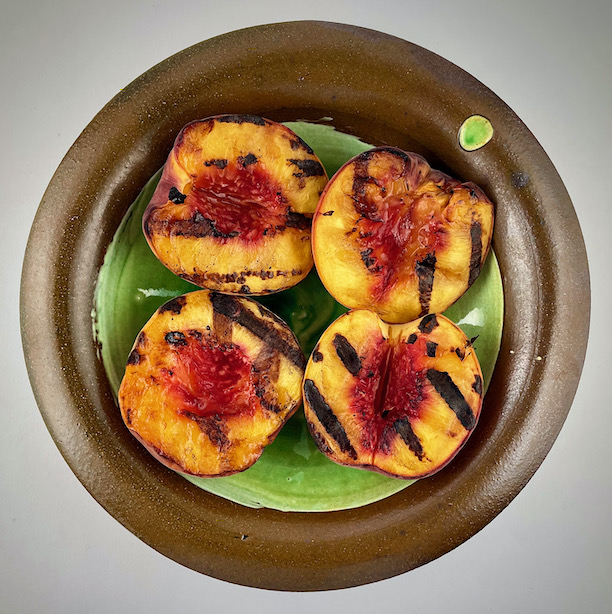 Although my husband and I are enthusiastic eaters, even we couldn't chow down all those grilled peaches. So my next project was turning the leftovers into salsa. Pretty easy, actually. It merely took finely chopping some onion, peppers and cilantro along with the peaches and squeezing fresh lime juice over all. I let it sit a few hours in the fridge and, once again, delicious! I tried variations with corn, shallots, basil and fresh uncooked peaches and liked each one. No grill? Just use a grill pan or griddle on your stovetop. If you like a little more bite to your salsa, add a splash of cider vinegar and a pinch of cayenne. Use your preferred herb and corn or tomatoes to plump up your salsa, as you see fit. Other possible add-ins could be avocado, black beans, grated or candied ginger and lightly cooked tomatillos. This salsa was great by itself with corn chips and celery stalks but would also be good on grilled bread slices with goat or mozzarella to make bruschetta, atop baked cod or alongside a pork chop or sausage.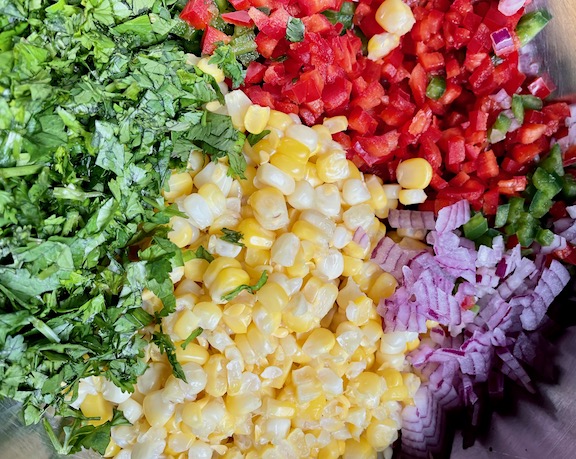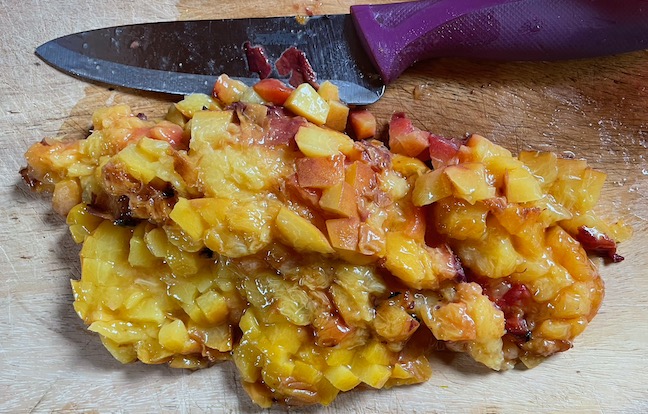 Even after making peach caprese with ungrilled peaches, adding some sliced peaches to bowls of yogurt and to smoothies and eating a few out of hand, juices dripping, I still had a few pounds left from that peck. Those I sliced, tossed with lemon juice (so they didn't turn brown) and froze them on a rimmed cookie sheet, like we did blueberries a few weeks ago. When the days start getting darker, we will have a little peach sunshine on hand.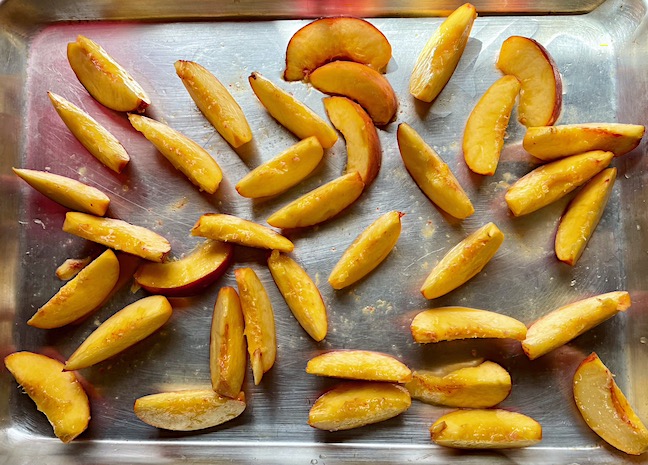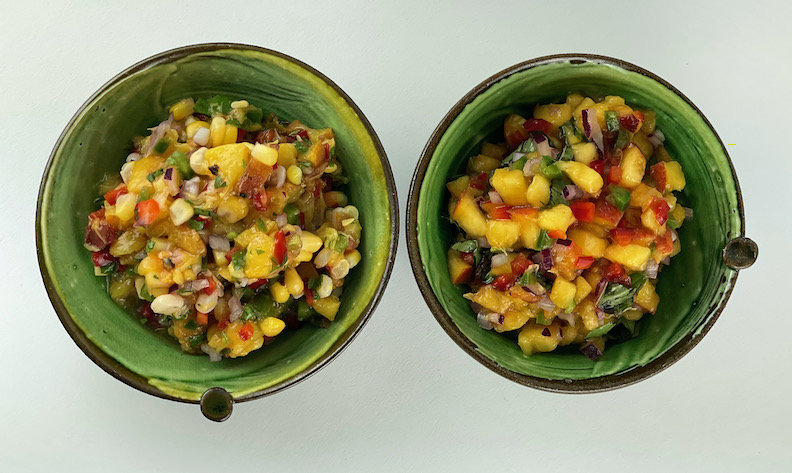 GRILLED PEACH SALSA
4 (8 halves)grilled peaches, chopped
1 small red onion, chopped finely (about 1/2 cup)
1 shallot, chopped finely
1-2 jalapeños, seeded and chopped finely
1 red bell pepper, seeded and chopped finely
1-2 ears of cooked corn, sliced from cob
Handful of fresh cilantro, chopped finely
1/4-1/2 tsp ground cumin and/or chili powder, optional
Mix all together and refrigerate a few hours or overnight before serving. Keeps 3-4 days refrigerated.