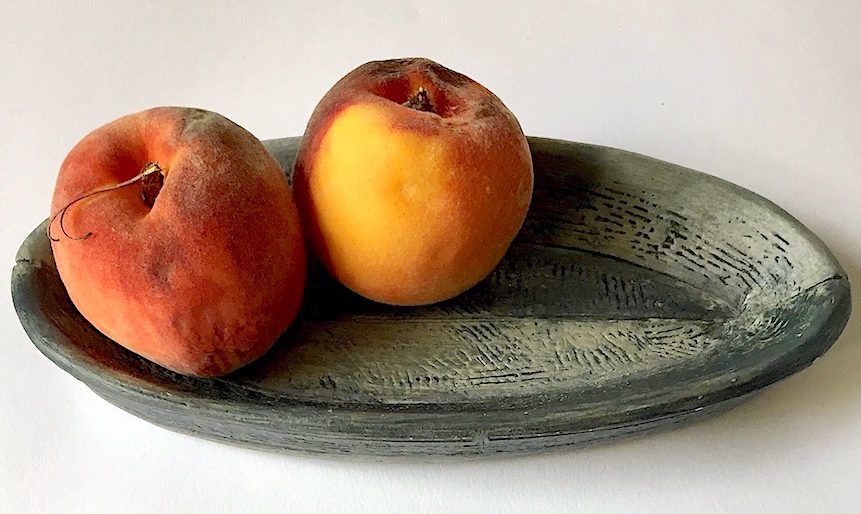 Although watermelon and feta make a delicious summer salad, I've found a combination I like even better – peaches and feta. I discovered it rather haphazardly when visiting a friend who had asked me to bring feta, perhaps to make said watermelon salad, and peaches, since they are in season and available locally. We hadn't used either by the last night when suddenly it occurred to me that they might go very well together. I added some fresh mint, a handful of fresh cilantro and squeezed in a juicy lime. We ate every bite!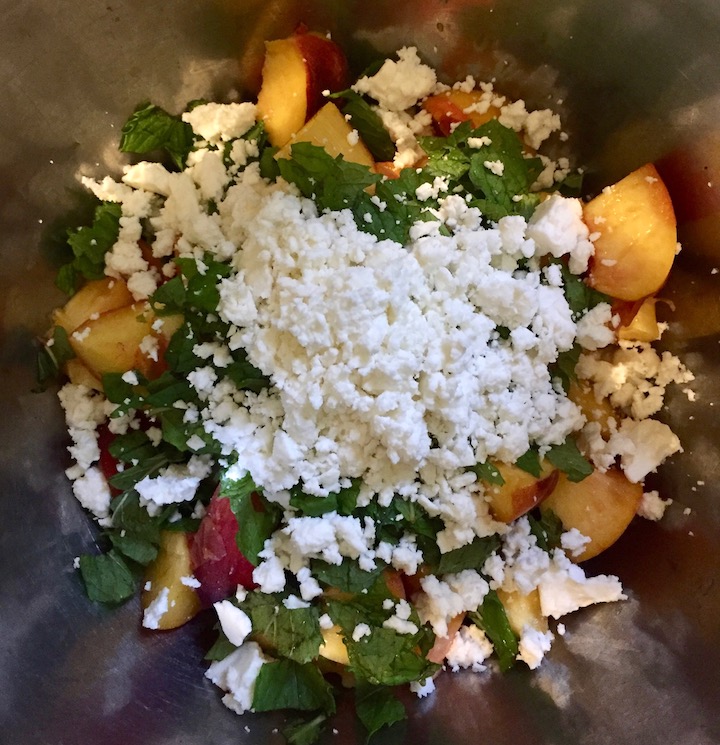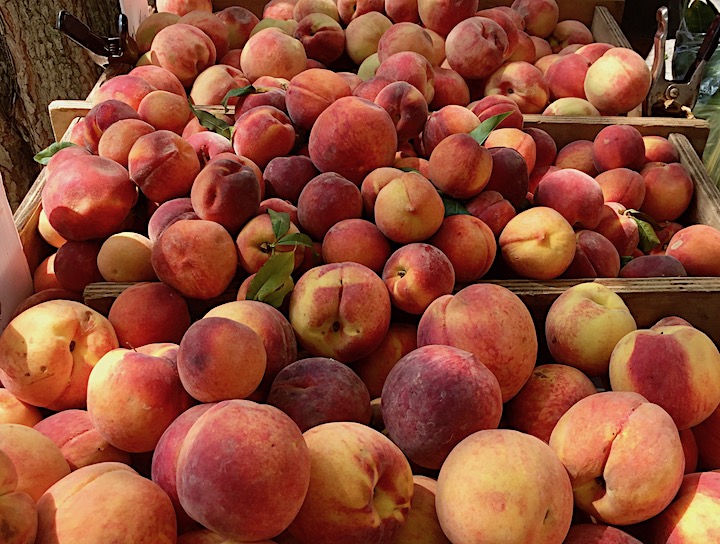 Local peaches are at their best in August until mid-September. White peaches are a less acidic but yellow peaches have a nice tang – both delicious. Mint or cilantro alone would have been sufficient and when I tried it at home with mint and basil, I didn't like it as much. The basil took over. Somehow the cilantro was more refreshing. If you don't like cilantro, try mint or parsley. I used a Greek sheep milk feta from a neighborhood market, but the mild domestic cow milk feta that is widely available in grocery stores would work perfectly well. If you want your salad a bit less sweet, add some chopped scallions or red onion. A vegan version could substitute white beans or pine nuts plus green olives for the cheese to create a different but still tasty meal. If you don't have a lime, try white balsamic vinegar. This peaches and feta salad is perfect for a light meal on a hot day when turning on the stove would be torture. Just add serve it with some crackers or chips and you'll be have a cool, satisfying dish. I took a test run of this recipe to meet a friend for lunch and, once again, every bite was devoured. Make it and see if the same thing doesn't happen to you.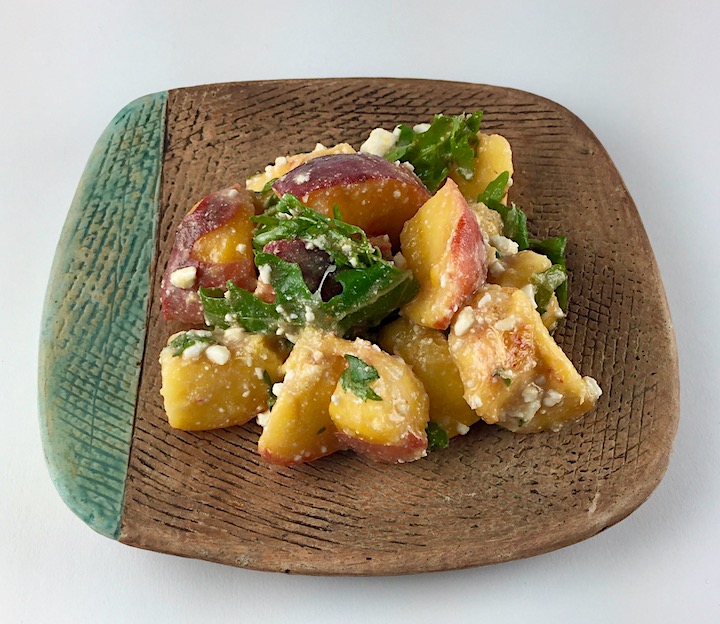 Cut up 4-6 washed peaches into bite sized pieces (about 4 cups)

Add a big handful of chopped cilantro or mint (about 3/4 cup)

Add about 3 oz. feta cheese, crumbled (about 1 cup)

Squeeze in one juicy lime (3-4 Tablespoons) and toss.
If you want some greens, add a couple of cups of arugula and toss or serve atop greens.