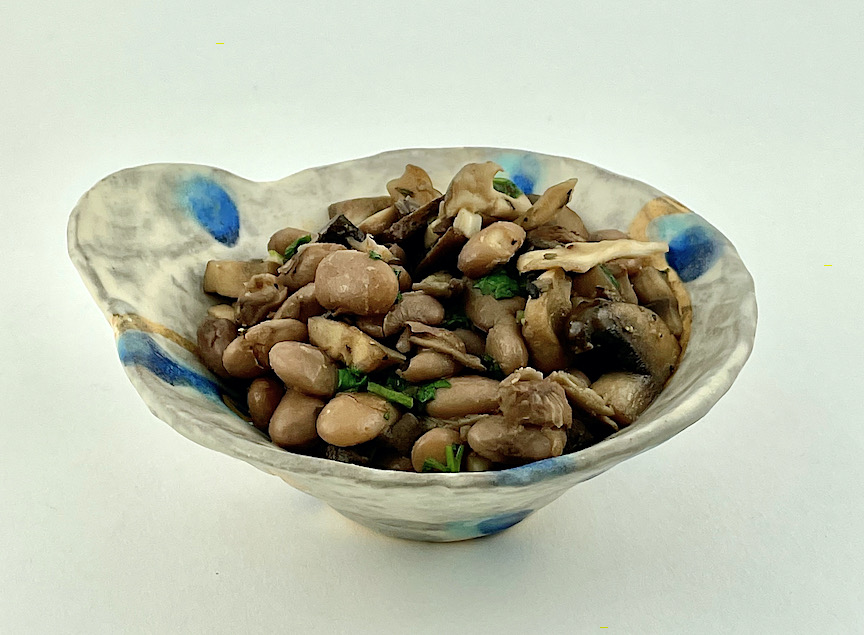 You've heard me rave many times about Rancho Gordo (the Northern California company that sells heirloom beans). Their beans are fresher, tastier and cook better than most other dry beans I have ever bought (the only others that I've found that come close are Eden and local farmers market beans). Rancho Gordo has a bean club, a quarterly delivery of 6 pounds of beans plus recipes and a bonus. Well, after almost 3 years on the waiting list, I got in – woohoo! Now I have the pleasure of paying for and receiving their choice of beans 4 times a year. This means no decision making and trying new beans as well as receiving their newsletter and recipes. Plus it will prompt me to keep cooking beans so they don't pile up in my cupboard.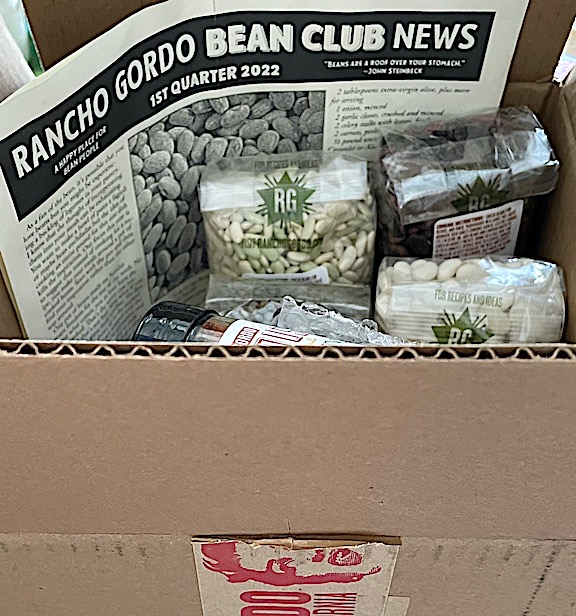 Cooking a pot of beans a week is an old trick for always having something to make for dinner. For example, I cooked the pinto beans that came in my first delivery and made this mushroom and bean recipe two nights in a row because they were so good. Once I served them with boiled Yukon Gold potatoes and the other time with rice, but I think they would be good with sweet potatoes or just with toast or greens. Then I used the rest of the beans to bulk up nachos on a cold day and ultimately made a bean dip (just blended salsa, cumin, garlic, cilantro and beans) with the remainder of the pintos. That was 4 generous meals from a pound of beans. Tasty, easy and super budget-conscious.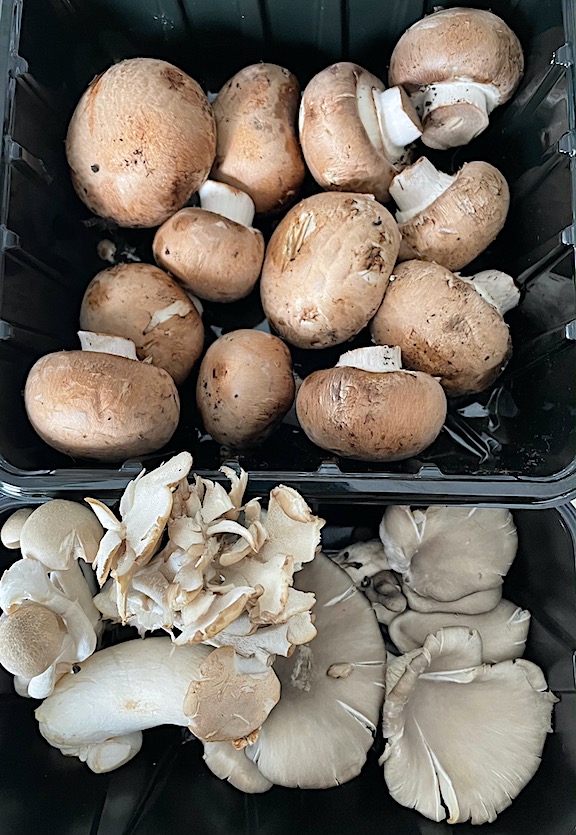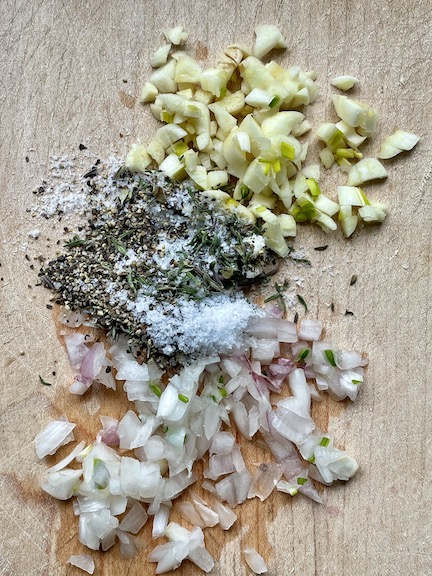 In my first delivery, along with the beans and bonus Stardust chili powder, was the recipe for mushrooms and beans, something I had never thought of making. I don't know why but this combination had never occurred to me. It was simple (basically sautéed mushrooms to which you add cooked beans) and surprisingly delicious. I used mostly wild mushrooms, added a big splash of white wine for liquid, plus some minced shallot, additional thyme for more flavor and swapped the amounts of butter and oil. I also added some chopped cilantro just before serving (some green help to break up the brown/beige color) but parsley, pea shoots, frozen peas or arugula would have been fine alternatives. Red wine or balsamic or even cider vinegar could have worked too, for a different flavor. Any beans will work in this recipe. Along with some sautéed broccoli rabe, we are having mushrooms and beans for dinner for the 3rd time in 10 days. Really.
RANCHO GORDO SAUTÉED MUSHROOMS AND BEANS
1/2 lb wild mushrooms, cut in bite sized pieces

1/4-1/2 lb cremini mushrooms, cut in bite sized pieces

2 TBs olive oil

1 TBs butter

1 tsp thyme leaves

2-3 garlic cloves, minced (a heaping TBs)

1 shallot, minced (a heaping TBs)

Splash white wine, white vermouth or sherry

1 tsp kosher salt

1 tsp black pepper

Pinch cayenne (optional)

2 cups cooked beans with some of the cooking broth (to make the consistency you like)

Chopped fresh parsley or cilantro, arugula, watercress or pea shoots.
Heat a large skillet over medium heat and warm the oil and butter together.
Add mushrooms, garlic, shallot and thyme.
Sauté, stirring often, until mushrooms soften.
Add splash of wine, salt, pepper and cayenne, if using, and taste for seasoning.
Stir in cooked beans to warm plus parsley (or whatever green you are using) and serve, topped with a drizzle of olive oil and more black pepper, as suits you.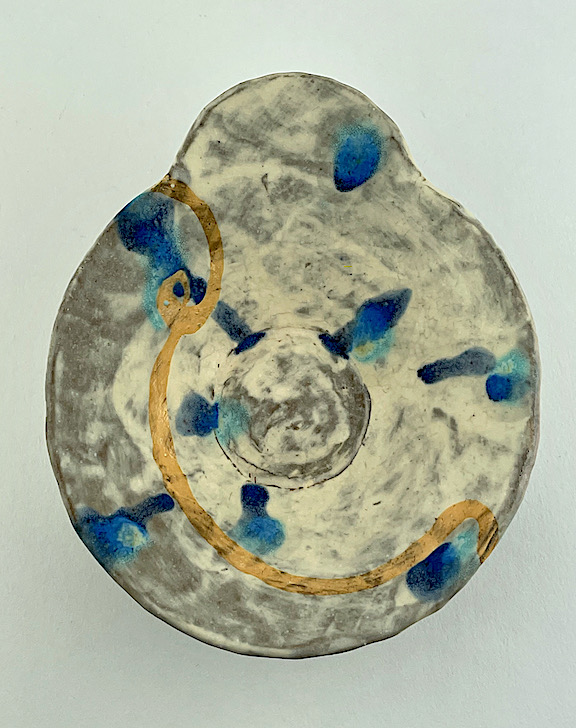 EMILY SCHROEDER WILLIS handbuilds pots that contrast sophisticated, minimal graphic imagery, colors and shapes with the overall textured surfaces created by the most basic of techniques – pinching. Her more recent work, like the small bowl here, incorporates more color and whimsy. She is a member of Objective Clay and her work may be found at Clay Akar, Schaller Gallery and Artaxis.