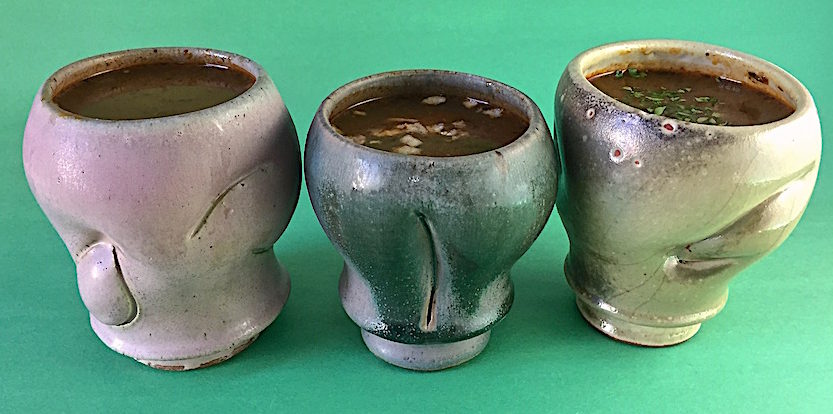 Leftover turkey might be the best thing about the actual Thanksgiving meal, except, of course, the stuffing and all things pumpkin. You can make turkey tacos, turkey sandwiches (with stuffing and cranberries), turkey salad and turkey chili, among many other dishes. The tastiest way I know to prepare leftover turkey is the same as my answer to almost any meal planning decision between Halloween and April Fool's – make soup!
When you have a turkey or a chicken carcass, after Thanksgiving or any other time, a flavorful second use is a spicy Mexican soup known as Pozole (after the hominy, called pozole in Spanish, used in it). Although a traditional pozole is made with pork, I think it is much tastier with chicken or turkey. Don't panic if you've never seen or heard of hominy – you can find it canned by Goya in the Latin section of your grocery store. You can now buy an organic version made by Natural Value online at jet.com. If you want to use dried kernels, just soak them overnight in water and cook with a few bay leaves and a mashed clove of garlic, adding water as needed, as you might cook chickpeas.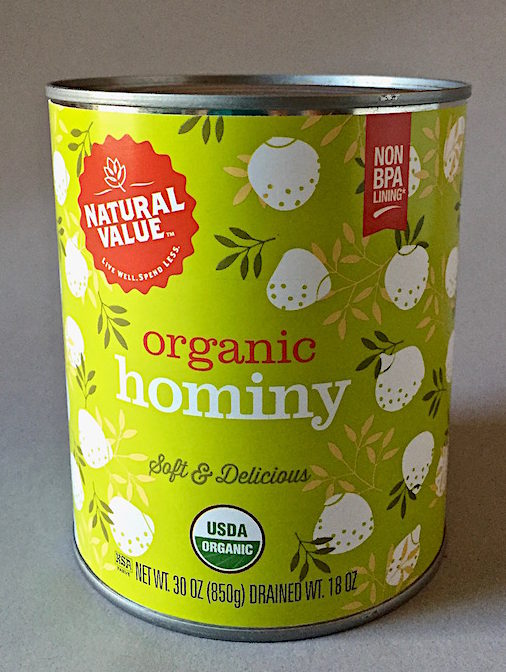 If you are decide to make your own broth, this becomes a 2 part recipe. First, carve off most of the remaining meat to put in the refrigerator to use later. Break the carcass in half or quarters, as you need to in order to fit into your soup pot. Add a couple of cut up carrots and stalks of celery, an onion (you can leave on the skin) and a few smashed cloves of garlic. Because your turkey was (hopefully) seasoned when you cooked it, there is no need to add salt here. If you have extra parsley, you can toss it in. I add a small parsnip, a sliced turmeric root and a dozen peppercorns to the pot, but you may have other preferences.  Add water to cover everything by an inch or so and bring to a boil. Skim any foamy stuff on the surface, turn down heat and simmer for about an hour. Drain the stock through a strainer or colander and discard the solids after picking off any usable bits of turkey. Now you are ready to proceed with part 2 of your soup making.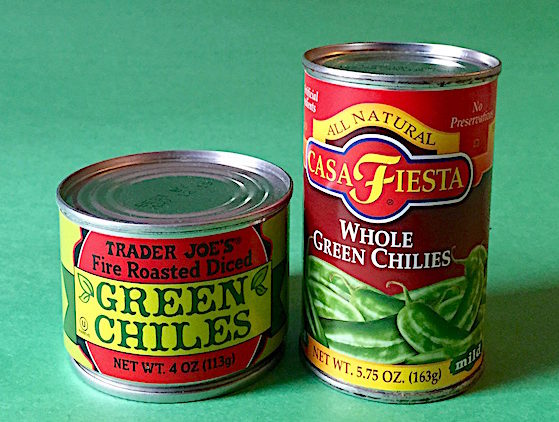 If you don't want to make the broth, you can still make the soup with bought stock and the leftover turkey meat – just proceed to the recipe below without stock-making. And you can even use cooked chicken and chicken broth wherever I am using turkey. The amounts are flexible and really up to you. I like a lot of vegetables and hominy and less meat chunks but you may prefer otherwise. Don't be put off by the number of ingredients or the variable amounts. This is a forgiving recipe and another reason to be thankful.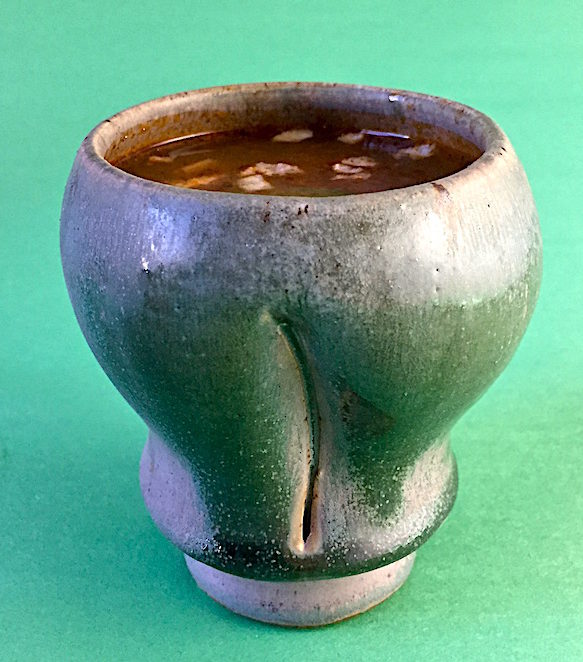 Turkey Pozole
2 TBS olive oil

2 cups chopped onion, 1 very large or 2 medium onions

1/2 cup minced garlic, 4-8 large cloves

2 TBS tomato paste

2 TBS chili powder (I use 1 TBS regular chili powder and 1 of chipotle chili powder)

1 heaping TBS dried oregano

1 heaping TBS cumin powder

1 – 2 cans (5.75 oz) whole green chilies, diced or 2 cans (4oz) pre-diced – (you could roast and chop a poblano pepper or two or add a chopped poblano to the cooking onions depending on your tastes or what you have available – again – this is a flexible recipe – if you don't want the flavor of the green chilies or you don't have any, you could use green pepper or omit it altogether)

1 cup thinly sliced celery, 2-3 stalks or more

1 cup carrots, 2-3 carrots or more, sliced or diced, depending on how you like the pieces in your soup

8-10 cups of turkey broth (or 2 quart boxes of stock)

4 cups water

4 cups cooked posole/hominy or 2-3 15 oz. cans, drained and rinsed

3 cups shredded cooked turkey (or chicken)

salt and pepper to taste

Juice of 1 lime

Pinch of cayenne, if you like spicy

chopped cilantro, a lime cut in wedges, finely shredded green or napa cabbage, minced red onion, thinly sliced or julienned radishes, chopped avocado, dried oregano, hot sauce or cayenne and tortilla chips to put on the table and let people add as they please.
Heat the oil in a stock pot, add the onion and cook until turning translucent (3-5 mins) over medium hot heat but not hot enough to burn the onion.
Add the garlic (and fresh poblano, if using) and cook one more minute.
Add the tomato paste, chili powder, oregano, cumin, and chilies. (if using raw peppers, add with the garlic and cook an additional minute) and cook 1 more minute.
Add the celery and carrots.
Add the broth and water, bring to a boil and reduce to a simmer.
Add the hominy and cook 20 minutes.
If you like more body to your soup (a thicker broth), remove 2 cups of the mixture (mostly the solids with a little liquid) and process in a blender until smooth and then add back to the soup. Or use an immersion blender for a few seconds.
Add the shredded turkey and taste for seasoning.
Add salt and/or pepper as desired.
Add lime juice and serve, letting each lucky eater add cilantro, cabbage, onion, radish, avocado, oregano, hot sauce and crumbled tortilla chips as desired.
This soup tastes even better after a day or two in the refrigerator. If you think it lacks enough flavor, add a dash of smoked paprika – it improves many savory soups.
Serves 6-8