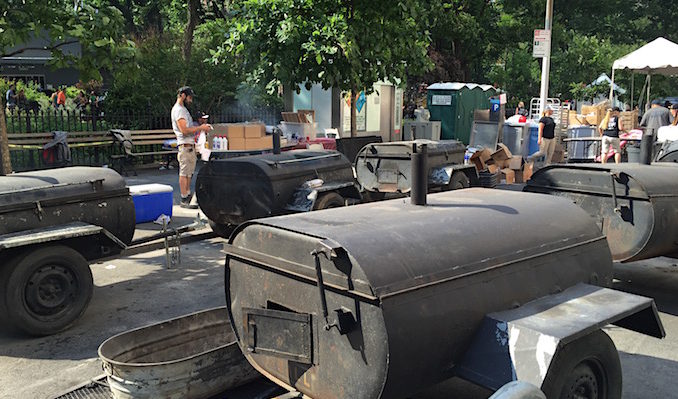 Barbecue isn't something for which New York has always been known but that is changing. We now have several great barbecue restaurants dotted across the boroughs but the epic annual BBQ festival in and around Madison Square Park is where New Yorkers can really satisfy their cravings for smoked and grilled meat.
The Big Apple Barbecue Block Party took place last weekend and was so successful that when we arrived in the late afternoon, but almost 2 hours before the event ended, many venues were completely sold out of food. We were fortunate to get tastes of ribs and chopped, smoked pork from 3 of the more than the dozen participants who were cooking that day. Pit masters from New York establishments were joined by those from Illinois and many southern states, providing us different styles of regional barbecue. There were beer tents and tastes from local bakeries along with some live music, both bluegrass and jazz.
New York has lots of outdoor events during the summer months but this has to be one of the tastiest, plus it is a fundraising benefit for the park. Here are some photos to entice you to next year's party.