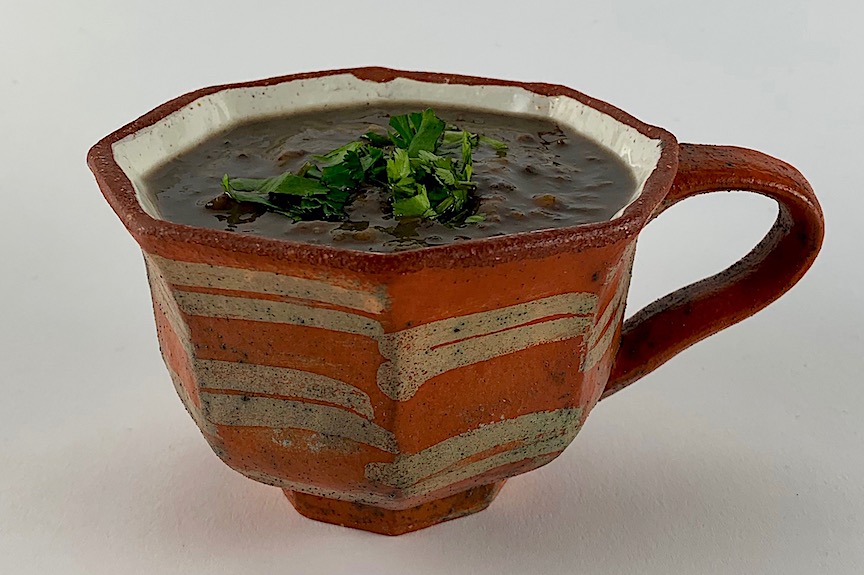 More than three months ago, there was a small gas leak in one of the apartments in our building and Con Edison turned off all the gas. Without that gas, we have neither a working stovetop nor an oven. Now it looks like we might not have the gas back for at least 4-6 months or longer because the building needs to replace all 4 gas risers, not a tiny job. This is not unheard of here  but it certainly is inconvenient. All of our cooking now happens on a single electric burner or in the toaster oven or our trusty rice cooker. As you might imagine, I have been making a lot of one pot dishes, particularly soup. We've enjoyed lentil, split pea, pozole and my new current favorite, black bean.
Black bean soup is made from black turtle beans, nutritionally high in fiber, protein, iron and magnesium. You can season it many ways but I am partial to a combination of the southwest style, using oregano and chilis, and the more Caribbean style, using cumin and orange juice. As we try to include vegetarian meals in our home, bean soups are becoming a weekly staple.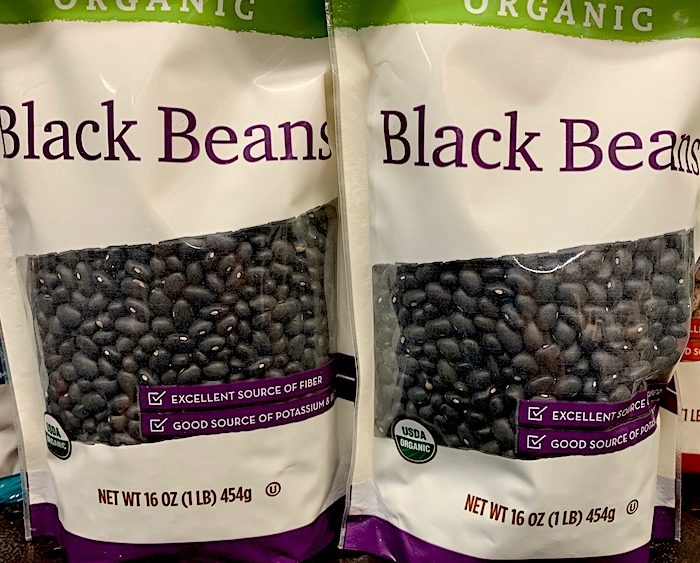 This black bean soup recipe does double duty; You serve it once as soup and then a couple of days later you can serve it over rice or in a burrito for a different meal. It is quite flavorful, easily varied depending on the ingredients you have on hand and may be topped in many ways. Because you blend it in the pot, you can control whether you want it chunkier or smoother. If you don't have an immersion blender yet, a decent one is very reasonable. It will make soup, sauce and other blending jobs so much easier than transferring cups of hot liquid to the blender!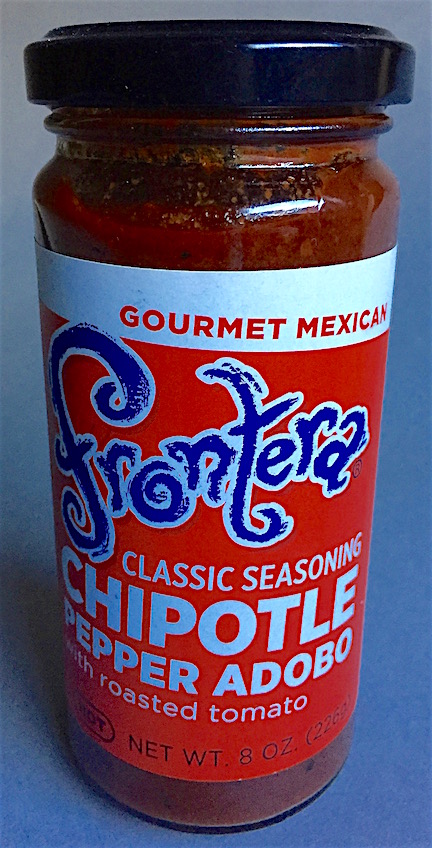 You probably have all the ingredients you need to make this soup and if you don't, they are easily acquired or can be replaced with others. For example, if you don't have a green pepper, you could use a jalapeño or two, a can of chopped green chilis or even a red pepper. No sherry or Madeira? Leave it out or add a splash of leftover red wine or vinegar or orange juice. You might even like it better that way. Don't be put off by the long list of ingredients – the actual work is quite minimal. And the variety of toppings you can add to individualize your bowl are many – chopped cilantro is the usual and delicious but don't overlook some chopped fresh avocado or a blop of guacamole, crumbled Cojita cheese (even another mild variety would work) or sour cream, pickled onions, lime wedges for squeezing in juice, cayenne pepper or hot sauce if you want more heat and toasted pumpkin seeds for crunch. A little variety and choice in toppings make a flavorful soup even more appealing.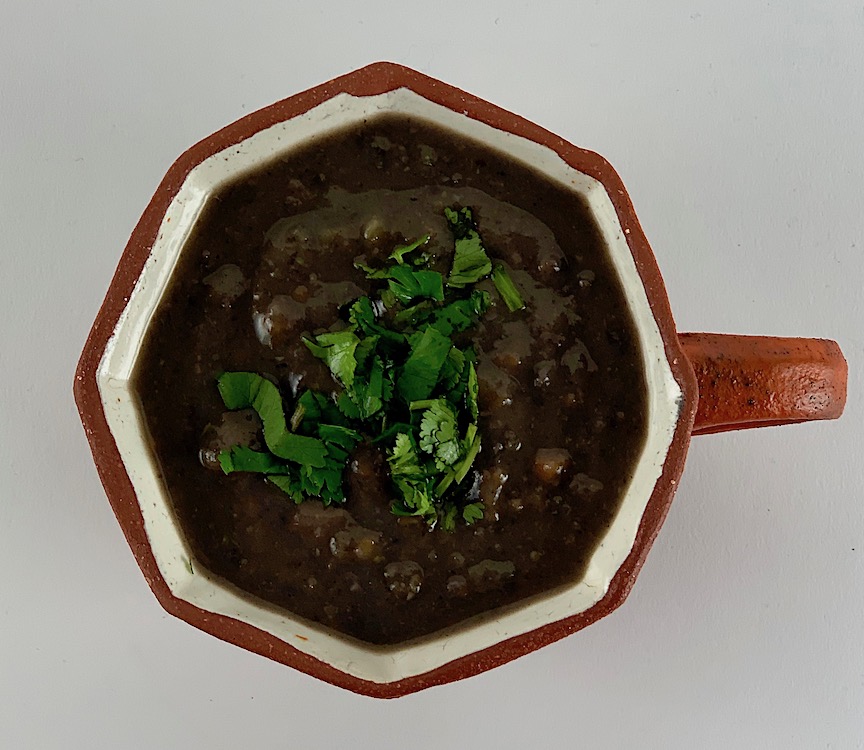 BLACK BEAN SOUP
1 lb. dry black turtle beans, soaked overnight and drained

2 TBs olive oil

1 large onion, finely diced

1 green bell pepper, finely diced

3-4 cloves garlic, minced

2 bay leaves

2 tsps dried oregano

1 tsp dried thyme

2 tsps ground cumin

2-3 stalks celery, chopped

2-3 carrots, chopped

10 cups stock (vegetable or chicken) or water or a combination

1 tsp kosher or sea salt

1/2 tsp black pepper

1 TB chipotle in adobe sauce, optional

1 TB (more to taste) Sherry, Madeira or red wine (or red wine vinegar or orange juice, if you don't use want to use alcohol)
Soak the beans overnight in at least 8 cups of water. If you don't have time to soak, it is okay but you will have to cook the whole pot longer for the beans to soften.
When ready to cook, drain and set beans aside while you sauté the vegetables.
Heat the oil in a stockpot until shimmering and then add the onion, reduce the heat and cook slowly until translucent. Add the pepper, carrots, celery, garlic and bay leaves and cook another 2 minutes, stirring occasionally. Add the herbs and spices, cook one more minute and then add the drained beans plus 10 cups of liquid. Bring to a boil, lower to a simmer and continue to cook, stirring occasionally, for about an hour and a half or until the beans start to soften.
Once the beans are soft enough to pierce easily with a fork, add in the salt and pepper, chipotle in adobo and sherry or whatever acidic liquid you are using. Cook about 15-20 minutes until the flavors are blended, stirring occasionally.
Use an immersion blender to purée part or as much of the soup as you like blended. Taste to adjust seasonings and ladle into bowls.
Serve with chopped cilantro, lime wedges, guacamole or avocado chunks, hot sauce, crumbled cojita cheese or sour cream and toasted pumpkin seeds.
Serves 6, keeps about 3-4 days in the refrigerator and freezes well. Leftovers can be heated and served over rice with the any of the same accompaniments.