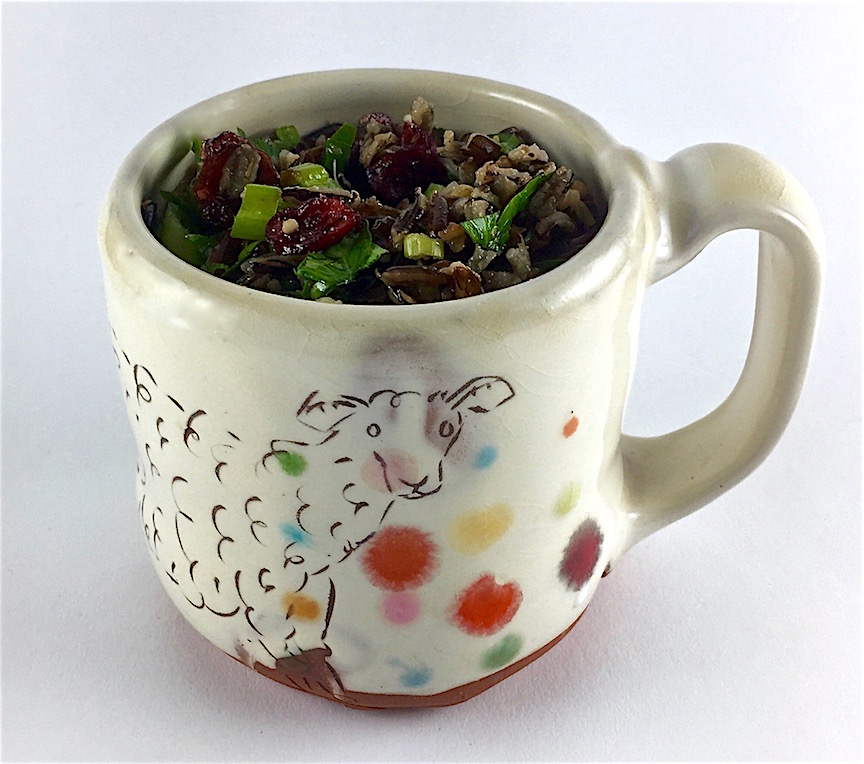 One of the simplest and most universally liked dishes I serve at parties or take to a potluck is a wild rice salad with walnuts, cherries, parsley and an orange raspberry vinaigrette. All you do is mix together the cooked wild rice with finely chopped raw vegetables, a dried fruit, nuts or seeds and toss with an easy dressing. You might think of wild rice as a Thanksgiving food but this salad makes a great summer meal because all you have to cook is the wild rice and then add the other, uncooked, ingredients.
Originally, I got a version of this recipe from the Whole Foods website. It is like the one that shows up on their salad bar from time to time. I just varied it to meet my tastes. It is an extremely flexible recipe. Almost every ingredient in the salad may be substituted for by another depending on season and what you have on hand. No celery, use fennel or zucchini. No red onion, use scallions or shallots. No dried cherries, use cranberries, currants or apricots or substitute fresh berries, cherries or citrus sections. No walnuts, use almonds, pecans or pumpkin seeds. No red pepper, use green, orange or yellow peppers or jalapeños, jicama or leave it out altogether. I had sugar snap peas this week so I sliced some and tossed them in. If you don't like the raspberry vinegar in the dressing, use wine, pomegranate or sherry vinegar instead.
Last week I had some leftover wild rice and I tried a completely different version, essentially rice mixed with a Greek salad minus the lettuce. I added chopped cucumber, radishes, scallions (I didn't have any red onion), cherry tomatoes, arugula, crumbled feta cheese, oregano and a dash of cayenne to about an equal amount of wild rice and tossed it with a balsamic vinaigrette. It made a very tasty and quite satisfying summer supper plus it held up well for lunch the next day. You could also use the raspberry version as a main course since it contains nuts for protein, or top it with crumbled feta or goat cheese, baked tofu strips, bacon or cooked salmon and plate it on a bed of arugula or lettuce leaves.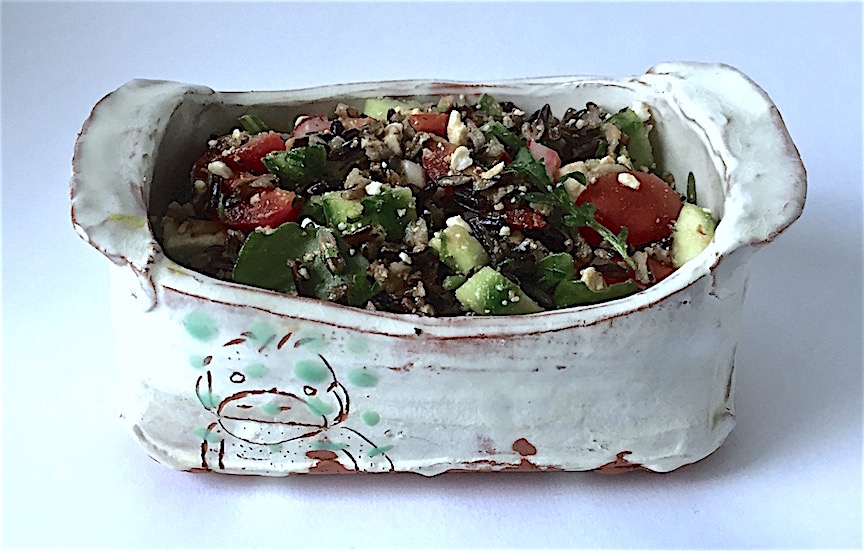 Wild rice is really a nutritional grass and like true rice, its cousin, it does not contain gluten. It can be blended with brown rice in this recipe, if you prefer a milder flavor or have leftover rice to use up. This salad is quite hearty and will last (and even improve in flavor) for a couple of days in the refrigerator. I often serve it at a buffet supper because it can sit out for hours. Every time, someone asks for the recipe.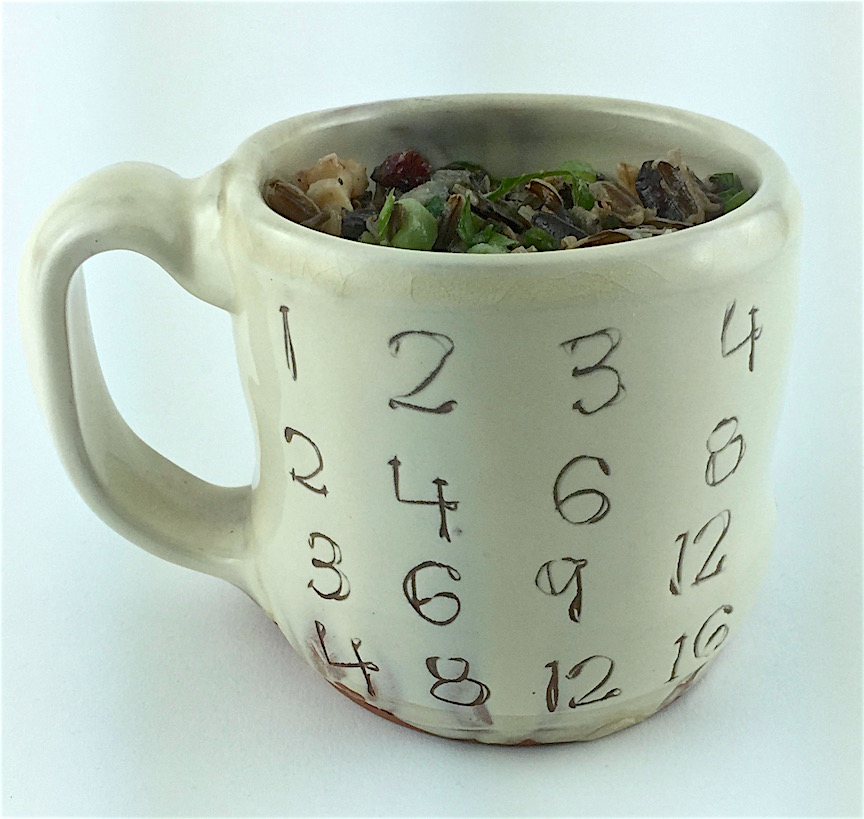 WILD RICE SALAD WITH RASPBERRY VINAIGRETTE
Mix together:
4-5 cups cooked wild rice (I cook it like pasta in lots of water until tender and then drain)

1/2 cup finely chopped red onion

1 cup finely chopped celery

1 cup chopped fresh flat leaf parsley

1/2 cup chopped fresh red bell pepper

1/3 cup dried cherries, without pits or 1 cup fresh cherries, pitted and sliced

1/3 cup coarsely chopped walnuts, raw or lightly toasted
Toss with:
2 TBs raspberry vinegar

2 TBs orange juice

3 TBs olive oil

Salt and pepper to taste
Serves 6 and keeps well for a few days refrigerated.