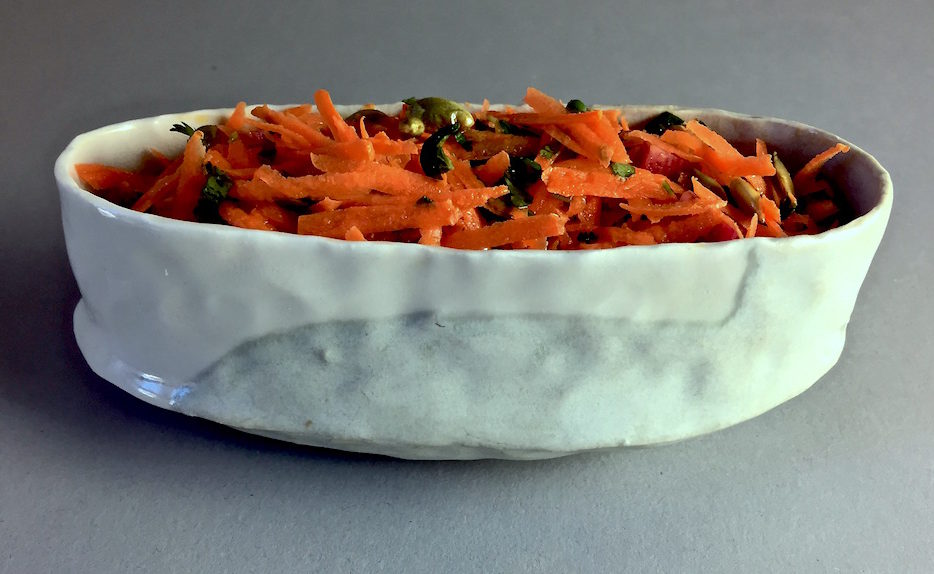 The cheery orange of a crunchy carrot salad in late winter brightens up any table on a dark evening. There is something magical about making a fresh salad out of a few roots stored in the bottom of your crisper. Carrots, like beets, radishes, parsnips and celery root keep well for months in a cool, dark place and provide some nutritious raw vegetables for salads throughout the winter months.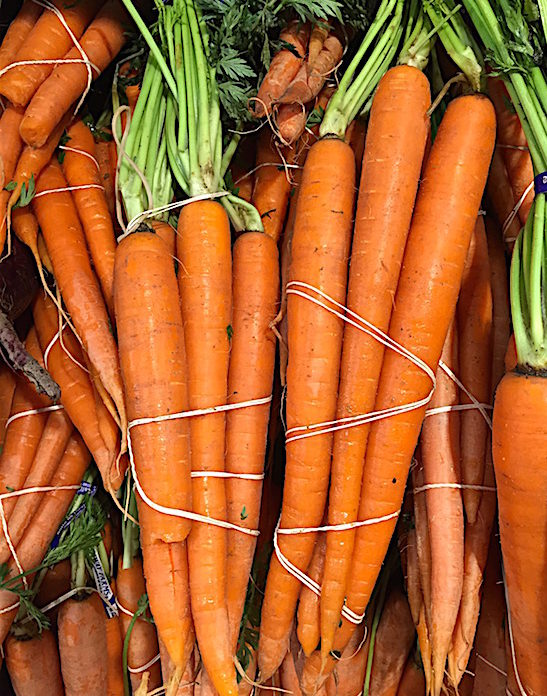 I love carrots! One summer I ate so many that my hands turned orange, a garish but harmless condition. I've moderated my intake since then but still love to munch them. The crunch and sweetness make a satisfying snack and they improve almost any salad.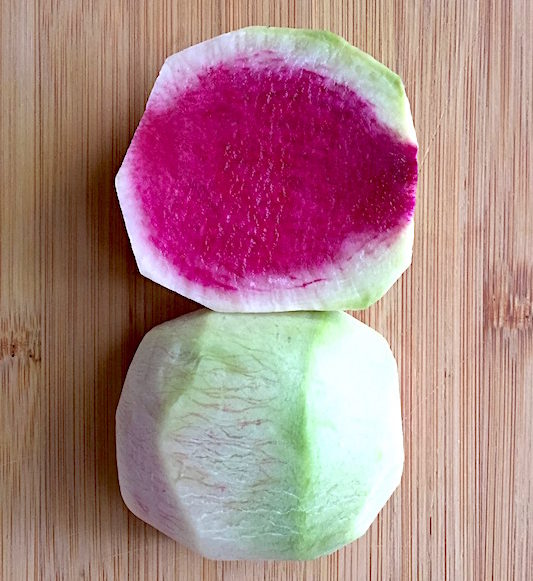 A carrot salad is one of the easiest salads to make (similar, in fact, to the raw beet salad I posted last month). Simply grate, thinly slice (on a mandolin), use a peeler to shave into strips or julienne carrots into thin matchsticks for the bulk of your salad. Add in some diced or sliced watermelon radish or jicama for crunch, grated ginger if you like spice, pumpkin or sunflower seeds or walnuts for protein and flavor, parsley, mint or cilantro for herbaciousness and apple, pear, persimmon, pineapple, currants or diced dried apricots for sweetness. Toss it all with a lemony or orange vinaigrette and you have a salad you can eat for several days running. Magic!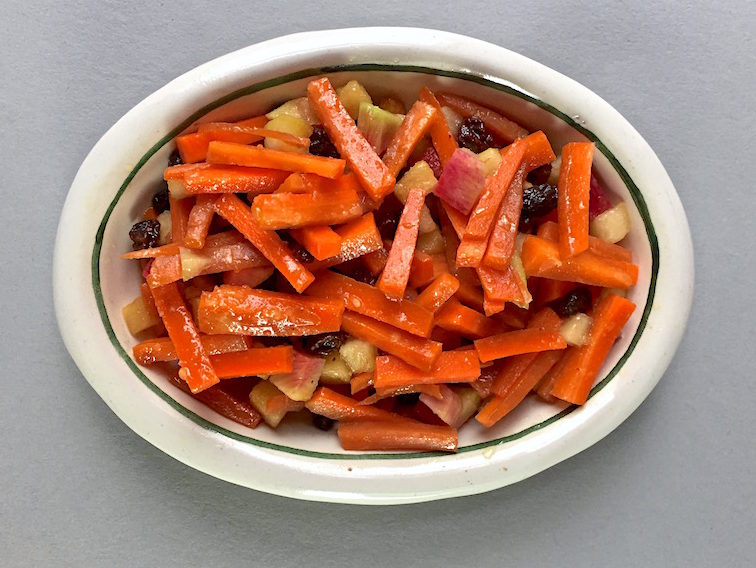 Carrot Salad
1 pound carrots, grated or cut as you please

1 medium watermelon radish or jicama, diced small

1 medium apple or pear, diced small

1/4 cup currants or diced dried apricots (optional)

A big handful of chopped parsley, mint and/or cilantro

A big handful of toasted pumpkin or sunflower seeds or chopped walnuts
Whisk together:
1/4 cup freshly squeezed lemon juice (1-2 lemons)

2-3 TBs olive oil

Big pinch of salt and of black pepper

Splash of rice or sherry vinegar (optional)
Toss all together and let sit at least one hour or overnight.
6-8 servings and keeps in the refrigerator 3-4 days.
Works well as a lunch box salad or in a sandwich or pita (in place of lettuce and tomato) alongside leftover chicken or fish or cheese or baked tempeh or tofu in either case.
For a complete lunch, just add feta, goat or mozzarella cheese or cooked chickpeas. If you want it greener, add a handful of chopped watercress or arugula or serve over lettuce leaves.