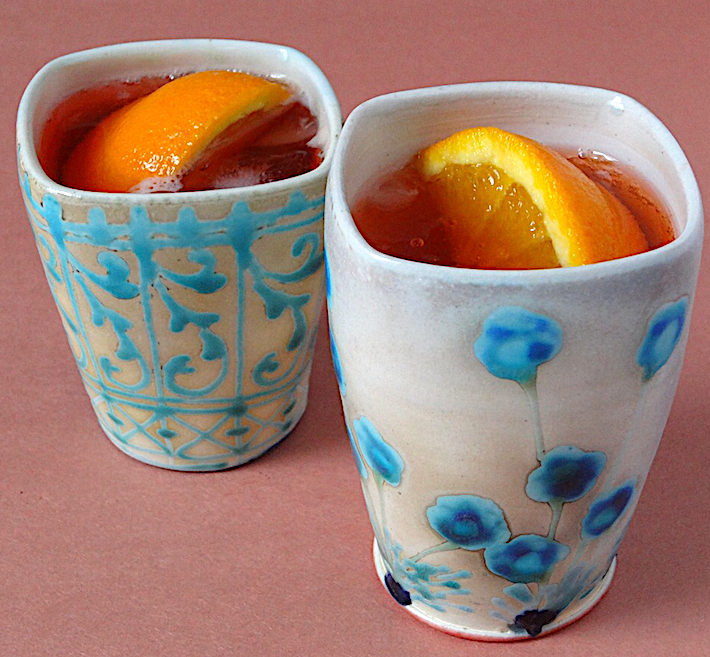 Summer days can be hot and humid and one bit of relief is a refreshing cocktail at the end of the day. I think the best summer drinks are light on alcohol but with just enough to help us forget the blazing heat and not enough to knock you silly. I am actually such a lightweight that I enjoy a cocktail in one hand and a glass of water in the other. I know many people love a margarita but since I haven't been able to smell, much less drink, tequila since high school, you won't find me recommending it. Bartenders and cocktail aficionados everywhere are coming up with new and inventive drinks all the time but some of my favorites are still the traditional ones. With the holiday weekend approaching, here is a reminder of some easy and reliable cocktail standards.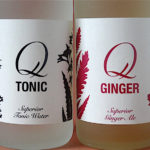 A classic summer highball is the gin and tonic. I go light on the gin (but make sure it is a flavorful one like Hendricks) and heavy on the tonic. Q is an especially delicious tonic, with no strange or chemical ingredients (just agave, bitters, quinine and citric acid in carbonated water) and not sugary sweet. Another good brand is FeverTree but Q would be my first choice. Just pour a shot of gin over ice and fill your glass with tonic. Add lots of lime slices and sip away.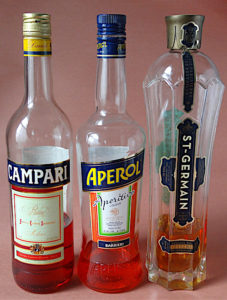 One of the tastiest summer drinks on a hot afternoon is a Campari or an Aperol Spritz, the former redder and more bitter and the latter more orange and a bit sweeter but both herbaceous. Sipping either one, you could almost imagine yourself under an umbrella on an Italian piazza. Both are made with a 3-2-1 recipe – 3 parts Prosecco or another sparkling wine (I think Cava works well here if you don't have Prosecco), 2 parts liqueur and 1 part soda water or seltzer over ice. You could garnish with an orange wedge or not.
Use St. Germain Elderflower liqueur, (only around since 2007 although the old fashioned bottle would have you think otherwise),  to make a St. Germain cocktail, one we often serve to guests during the summer. The proportions are just a little different from the Spritz – 3 parts sparkling wine, 2 parts bubbly water, 1 part elderflower liqueur – which makes for an even lighter drink. Citrus slices and halved strawberries make a complementary garnish.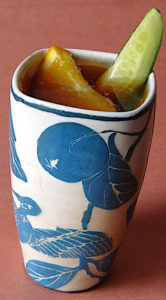 Similarly tasty but quite a different flavor is the Pimm's cup. Pimm's is an herby, gin-based liquor (I can't tell you exactly what is in it since the recipe is a secret) traditionally mixed with carbonated lemonade or ginger ale and garnished with a cucumber spear, mint leaves and any combination of apple, orange, lemon, cherries or strawberries. I think it is delicious with ginger beer, which is a bit spicier than your ordinary ginger ale, or Q ginger, made by the same company that produces the good tasting tonic water.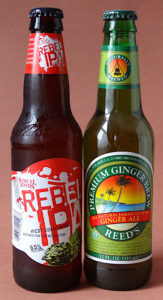 Another thirst quenching summer beverage is a shandy. Ok – you are probably thinking, why ruin a perfectly good beer with lemonade or ginger ale? When it's hot, you want a little less alcohol and a little more refreshment hence the half and half mixture of any lager or ale you enjoy with lemonade, ginger ale, ginger beer, a lemon-lime soda or even fruit juice. A sprig of mint is a fitting garnish, if you feel it needs one.
Whenever we have a party, I always like to make a pitcher of a mixed drink to make bar tending easier for us and for our guests. In winter, I might mix whiskey sours or bourbon and ginger but in summer I prefer something lighter, like the St. Germain cocktail, which is easy to mix in a big batch. A pitcher of white sangria made with white wine, a little cognac, lemon juice and sugar or agave with peach slices or red sangria with lots of cut up fruit is festive and easy to drink. Traditional red sangria can pack quite a punch because it is fortified with brandy and sometimes also Cointreau or another liquor. In summer, I simply mix red wine with some orange juice and bubbly water with just a dash of liqueur and load up on fruit for a less potent version.
Lastly, one of my favorite drinks, no matter the season, is a sweet red vermouth on the rocks with a twist or slice of lemon or orange. (For comments on different brands, see my post on a Continental Drift). My old Mr. Boston Bartender's Guide mistakenly calls this an Americano (which also contains Campari) but I just call it refreshing.