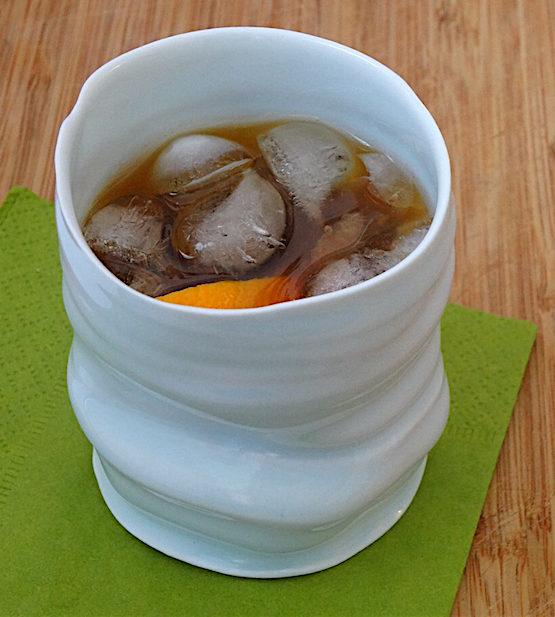 Scotch. Bourbon, Rye. All delicious. But sometimes you want a lighter drink with lower alcohol content. There are days when even a glass of wine or a beer seems too heavy. In those moments, I reach for the sweet vermouth. Yes, sweet vermouth. What is usually thought of as an ingredient in a Manhattan or Negroni, makes a delightful drink on its own. I find it refreshing as the weather starts to warm up and a stiff drink would make me too woozy.
Vermouth, a fortified (added spirits) wine with botanicals, is made in many countries. It is thought to have originated in Turin, Italy. There are more and more brands of sweet red vermouth (as opposed to the dry vermouth used in a martini or the blanco I just read about which is white and sweet) marketed in the U.S. and the taste runs from syrupy sweet to medicinal. We bought several bottles to try since our local liquor stores have started carrying a wide variety of vermouths in a range of sizes and prices.
The more aromatic varieties, like Carpano, which makes Antica Formula, and Punt E Mes (both Italian), are preferred in upscale bars and restaurants. My palette finds them somewhat bitter on their own but they are the most complex of the vermouths we sampled. Cinzano and Martini & Rossi (Italian) are more old-school and a bit sweeter and heavier. Dolin and Noilly Prat (both French) lie somewhere in the middle and are a little more sherry-like. The best tasting solution, for me, is to mix one of the traditional Italian sweet vermouths with any of the others. It's fun to experiment and see which brand or combination you prefer. Let me know what you choose. My current favorite blend is Cinzano with Dolin.
In Italy, a sweet vermouth on the rocks is a classic aperitif. It is a lovely drink on a warm afternoon but I think it is made even better with a splash of seltzer and a squeeze of an orange. If you prefer your drink less sweet, squeeze in lime or grapefruit instead of orange juice and add a slice of lime or grapefruit rather than an orange. If you want to get adventurous, you can try adding a dash of sherry (it's been sitting in your cupboard anyway, right?) or a few drops of bitters. My husband prefers it with both sherry and bitters (we used Angostura). A piece of mint in summer could be refreshing. Try naming your concoction – that is always a fun diversion. Hmm. Perhaps a  vermouth tasting would make a festive spring or summer get-together? Salute!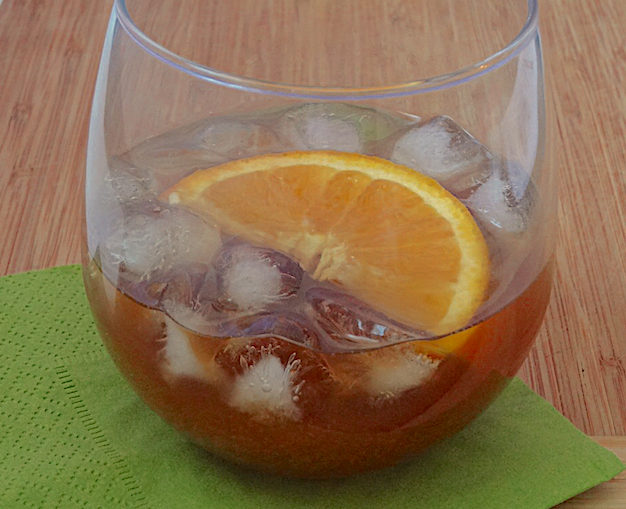 CONTINENTAL DRIFT (or make up your own name!
1/4 cup sweet vermouth

2 Tbs orange juice or a squeeze of half a small orange

Splash (or 2) of seltzer or sparkling mineral water

Piece of an orange (I cut a medium orange in 6 pieces)
Stir together in a glass and add ice.