Here is a simple salad to make in the winter months when Fuyu persimmons (the small flat ones) are available. All you need to do is wash and dry the arugula, cut up the persimmons and toss with this very basic lemon dressing. Any of the add-ins will make it a fuller-bodied dish, especially the cheese, which can make this a very nice main-course salad, particularly if you are trying to lighten up a meal. And the orange and green are beautiful, especially mid-winter. We often make a double batch, refrigerate half and eat it again for lunch the next day – it holds up pretty well in a lunchbox, if you don't overdo the dressing.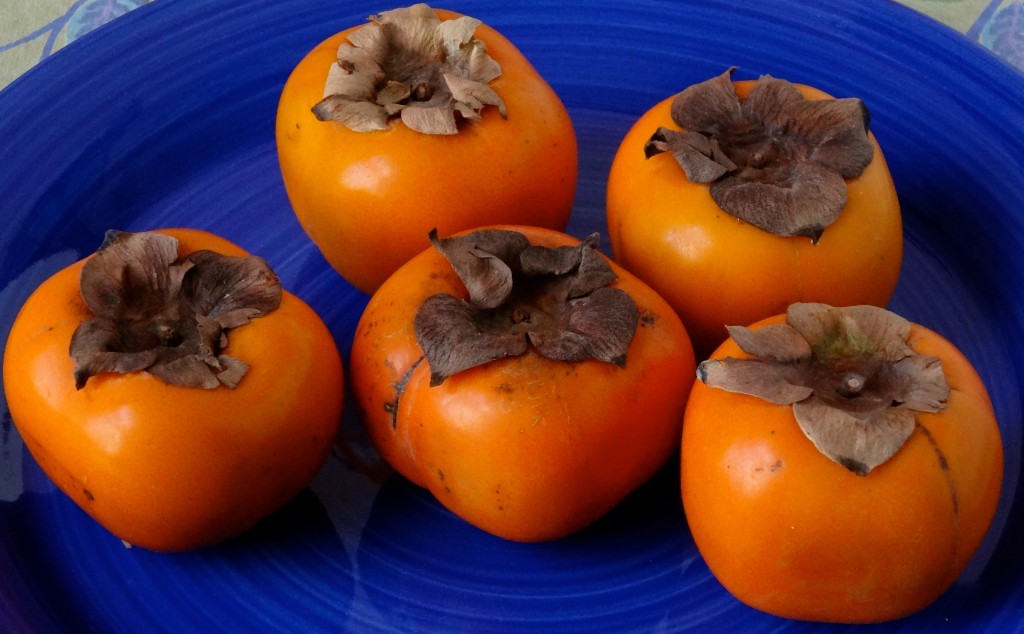 Arugula with Persimmons
For the salad:
1 bag of baby arugula leaves (about 8 cups), washed and spun or drained dry (If you don't like arugula, use romaine or spinach, torn into bite-sized pieces)

2 firm Fuyu persimmons, cut in a large dice or halved and thinly sliced

(If persimmons aren't available, you can use orange or grapefruit segments, sliced mango or even halved grapes)
Add-in your choice of:
A handful of grated or shaved Parmesan cheese

A handful of pomegranate kernels

1/2 small red onion, very thinly sliced

A handful of toasted pumpkin or sunflower seeds or chopped walnuts

1 or 2 celery stalks, thinly sliced

A sprinkle of chia and/or hemp seeds

A little grated lemon zest
For the dressing whisk together:
Juice of ½ lemon and ½ orange (or all orange, for a sweeter salad)

2-3 TBs olive or nut oil

Pinch of salt

Pinch of black pepper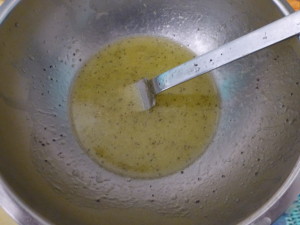 Toss well.