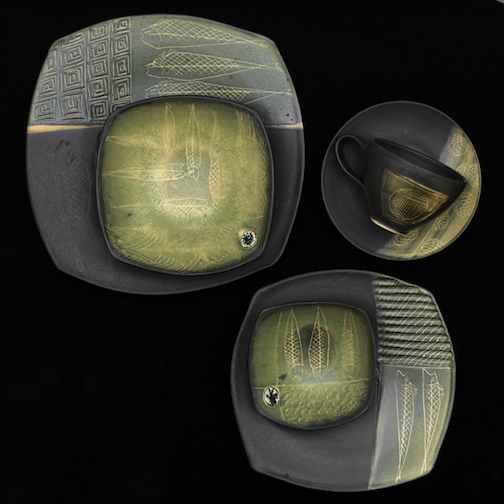 Color is the often the first thing that attracts me to Silvie Granatelli's porcelain pottery – shiny, vivid turquoise or olive green interiors contrasting with satiny charcoal or deep mossy green exteriors. If it isn't the color, it is the texture – repeating imprinted or raised linear patterning on the surface – that moves your eye and hands around the pots. This tableware beckons to be held. Sometimes the pots are pierced, sometimes stamped or appliquéd – decorated either by taking away or adding clay. Granatelli's forms, whether straight-sided or undulating, are articulated and accentuated by both these surface markings and by her glazing choices.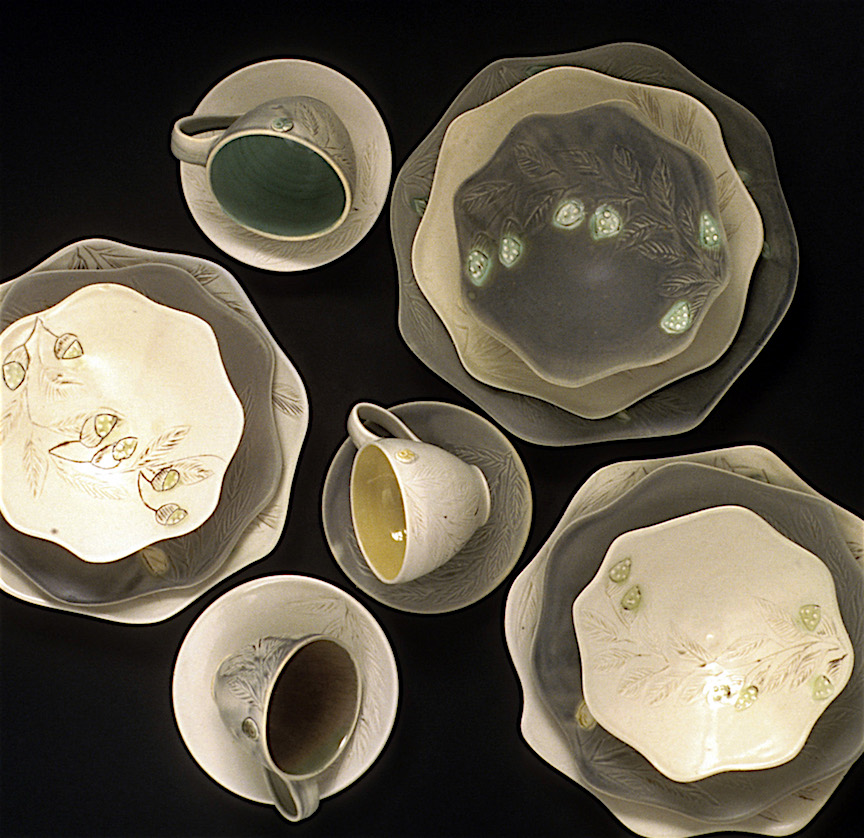 The functional results of her texture and color treatments are pots which are appealing to pick up and use and in which food looks great. Her dinner plates frame whatever is put on them just as her bowls work as a backdrop to flatter everything from plain old cereal to nuts. Granatelli is clear about her intentions. "My pottery is about food presentation. It is made to bring foods to light." She pays attention to the details that make a pot more comfortable to use – the thickness of a mug's lip, the position of a handle for ease of lifting, the width of a bowl's foot to make it sit solidly on a flat surface. Her pieces are not just attractive but also they are well-crafted.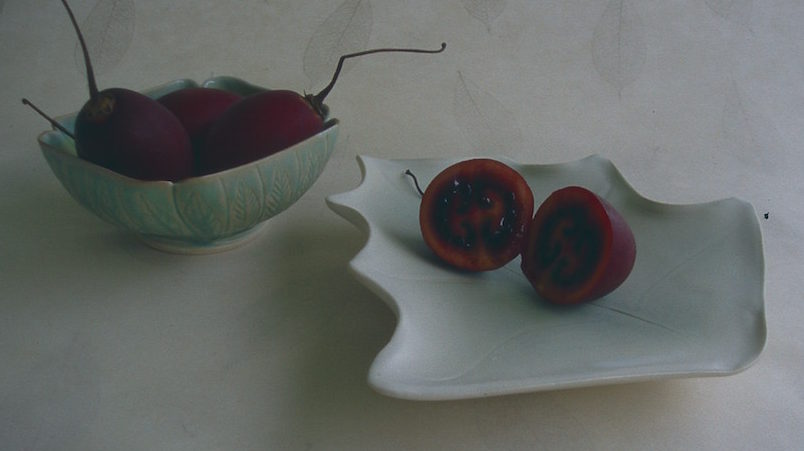 Granatelli thinks about these functional and physical details and about how her work fits into the larger theater of food presentation. "Currently, I am interested in hospitality. Hospitality, which means to give and to receive. I view pottery as a vehicle of hospitality, because a pot gives and receives simultaneously; it is both host and guest."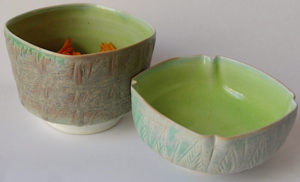 When plating food in my own kitchen, her small pots are some of the pieces I reach for most often. Some of my favorites are carved and stamped bowls lined with a shiny lime green glaze. Sweet potato chips, sesame sticks and even a dollop of hummus look alive in these pots. Other faves are a set of linearly carved bowls with dreamy turquoise interiors that I use for everything from olives to salsa. A side perk of the animated, textured exteriors is that they don't slip out of my hands so easily.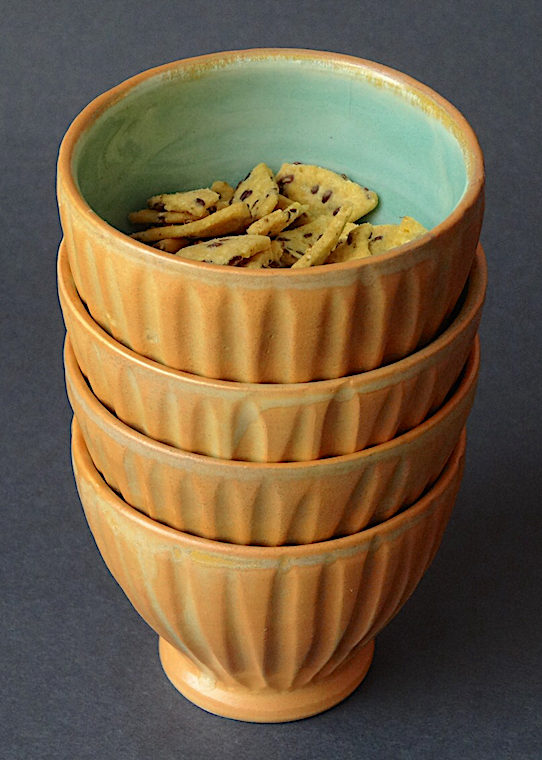 Granatelli lives in the Blue Ridge Mountains, near Floyd, Virginia. For many years she came north to sell her work at the annual Old Church holiday pottery sale (www.tasoc.org/node/871), one of the best places near New York City to buy pots. Now her pieces are for sale during semi-annual self-guided tours of studios in her area of Virginia (http://www.16hands.com), year-round at Troika Contemporary Crafts, a local Floyd gallery (http://troikacrafts.com) or by contacting her directly at her website (http://silviegranatelli.com).
To see Silvie Granatelli at work, check out this short video: