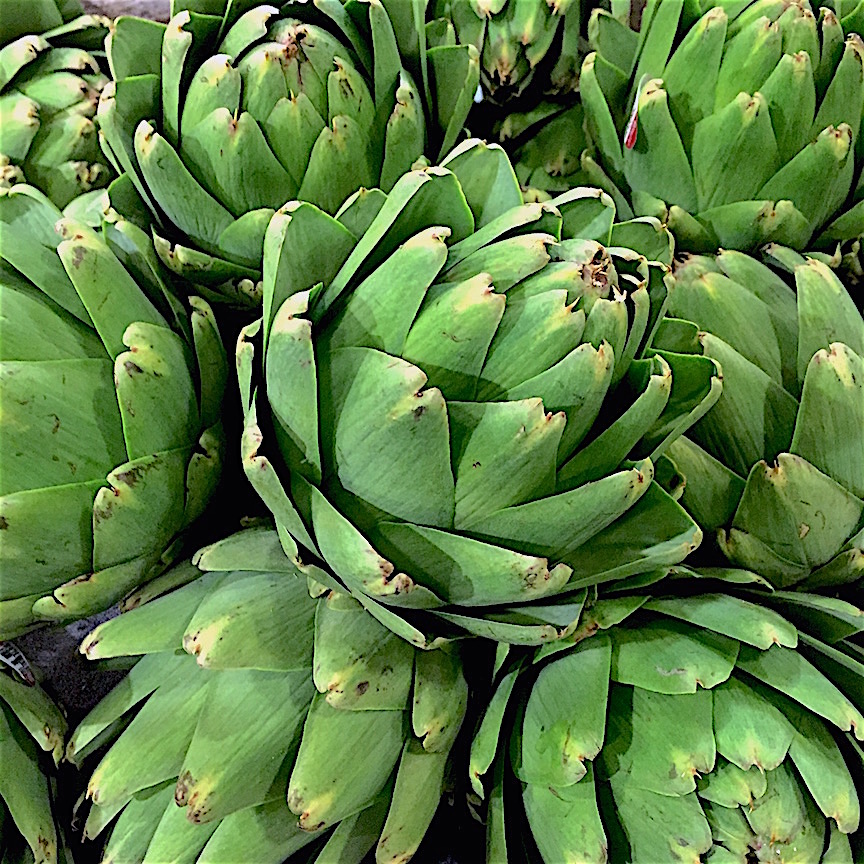 When artichokes and asparagus are as beautiful and fresh as they are right now, I want to make them often. A steamed artichoke is a treat with melted butter but is elevated to another state with a scrumptious dip. Hollandaise sauce, a traditional accompaniment to both artichokes and asparagus, has alway been too rich for me. Plus, unless I've met the chicken whose eggs I'm eating, anything with raw egg in it makes me feel squeamish.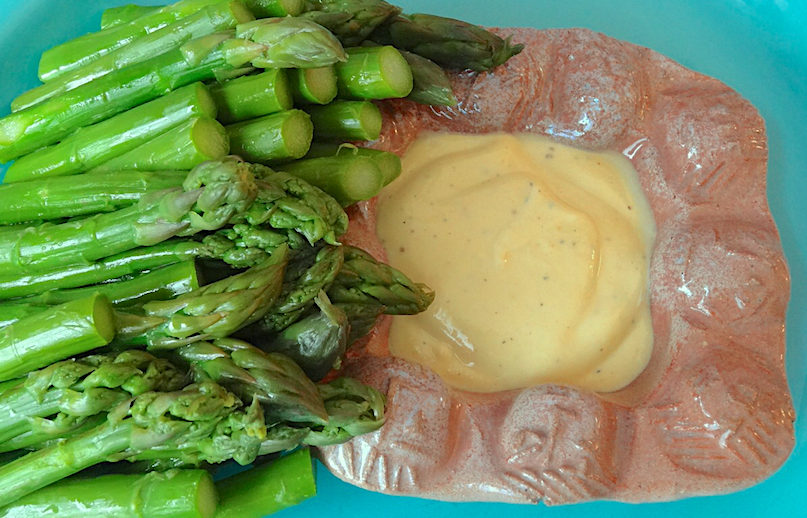 Growing up, we dipped our artichoke leaves in a homemade mustardy vinaigrette with chopped, hard boiled eggs. My mother clipped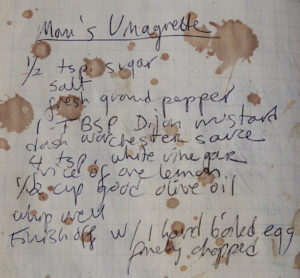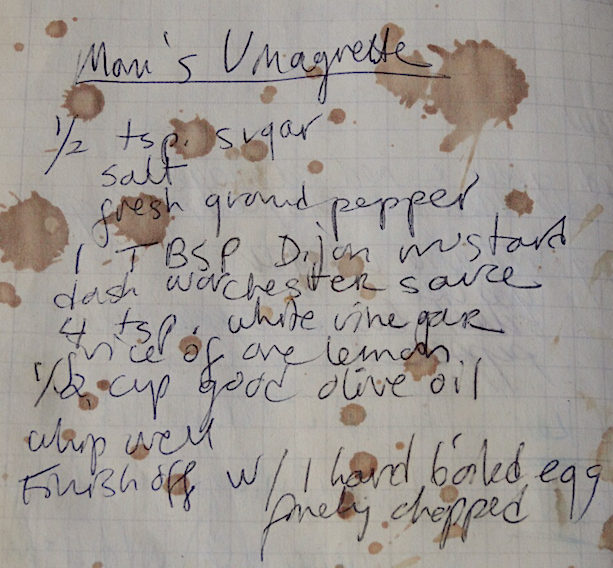 the recipe from a monthly newsletter more than 40 years ago and still pulls it out out every spring to sauce artichokes. When I went to copy down the recipe decades ago, it was already worn and speckled with drops of oil and now my own copy looks much the same. The vinaigrette in the newsletter came from Paul Steindler, a Czech chef who ran La Popette restaurant in New York.
For years I made Mom's recipe just as she had prepared it, but then it occurred to me that a few changes might suit me better. I swapped in apple cider vinegar for white distilled, replaced the white sugar with maple syrup and went back to the Dijon mustard that was in the original (not the bright yellow "French's" hot dog mustard we used at home). The newsletter recipe called for half a cup of olive oil but that made the vinaigrette too rich for my taste and tolerance. I cut the oil to 2 tablespoons and instead of adding a chopped egg at the end, I added 2 hard boiled eggs and blended them completely to thicken it all into an unctuous and tangy dip, similar to but lighter than the original.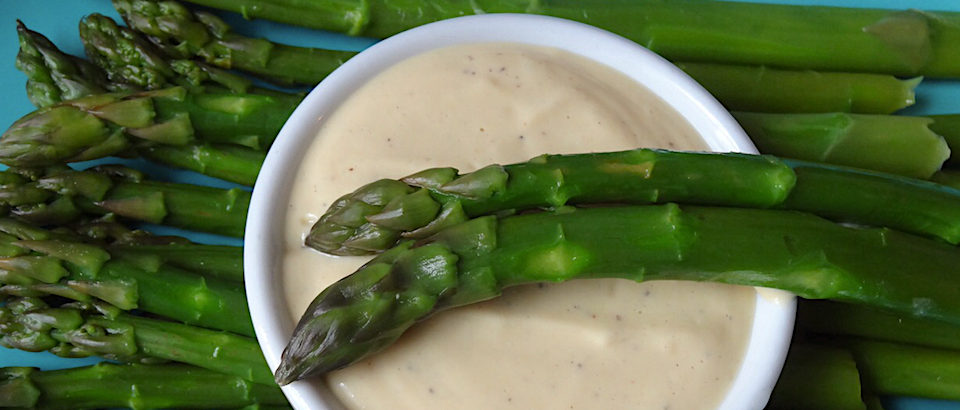 We still celebrate spring with artichokes and asparagus dipped in this delicious mustardy vinaigrette and I feel good about making it. This combination of a vegetable with a protein makes it a meal, especially if you don't want a heavy supper. If there is any sauce left over, it makes a pretty good dip for carrots or cold, cooked asparagus the next afternoon. You can prepare this vinaigrette ahead, as it will keep in the refrigerator a day or so, and just re-blend it while the artichokes or asparagus are steaming.
UN-HOLLANDAISE SAUCE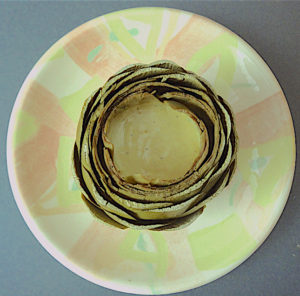 Blend well:
3 Tbs freshly squeezed lemon juice

1 Tbs apple cider vinegar

2 Tbs Dijon mustard

2 tsps maple syrup (or honey)

1/4 tsp Worcester sauce

2 Tbs olive oil

1/2 tsp salt

1/4 tsp black pepper
Add and blend until smooth:
2 hard boiled eggs, peeled
Great as a dip for artichokes (pour right into the center of a cooked and cleaned artichoke) or drizzled over steamed asparagus (or served in a small dish on the side). Store any leftover in the refrigerator for one day. Fills 4 large artichokes.