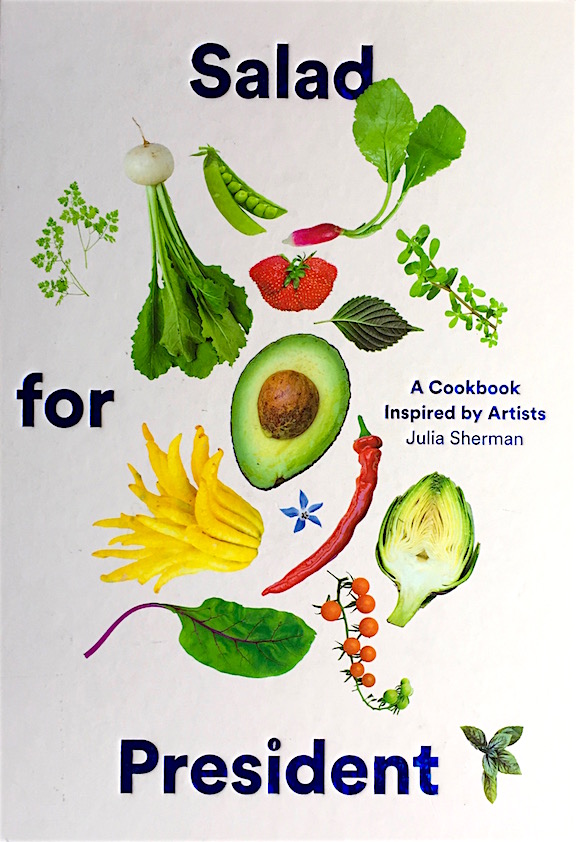 Julia Sherman is more than a good writer and her cookbook, Salad for President, is more than a collection of recipes. She is an artist, interviewer, gardener and cook and her book is an eclectic mix of artist biographies and interviews, charming illustrations, appealing recipes and, by the way, some pretty nice handmade plates and bowls. The recipes are from both Sherman and the artists with whom she talks. Included are the well known like William Wegman and Laurie Anderson but so are many others who I didn't know but with whom I was happy to become familiar.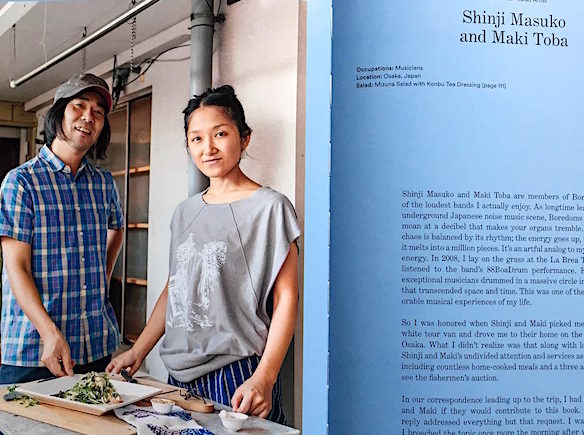 The biographic essays, interviews and ingredient discussions are good reading. But more than a good read, Salad for President (from the blog of the same name) is a cookbook full of interesting but not too complicated recipes. When there are exotic ingredients involved, like labneh, like thick yogurt, or myoga, a wild ginger flower, she tells you where to find it or how to make it or if you can do without it. Sherman explains ingredients (like pomegranate molasses), discusses technique (like shredding cabbage finely enough so it fluffs) and offers helpful indices   (grouping recipes by season, ingredients, dressings and one on types of greens). Rather than a small index of artisans without any information, just pagination, I wish she had captions with her photographs of bowls and plates, but that is a minor quibble.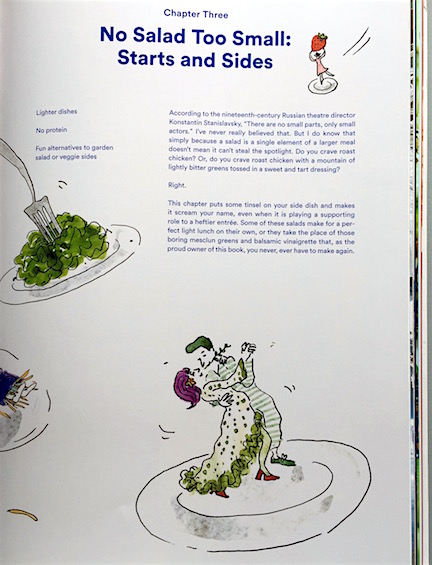 There are other wonderful artist-centric cookbooks out there (The Artists' and Writers' Cookbook, Cooking for Artists, Artists' Recipes, etc.) but Salad for President is both fun to read and to browse and full of recipes I actually want to try. Here salad is art, metaphor, practical technique and a source of inspiration for conversation, creativity and connection as well as, at its core, some delicious looking meals. Whether you buy it or take it out of the library, I am sure you will enjoy many dimensions of this artful book.