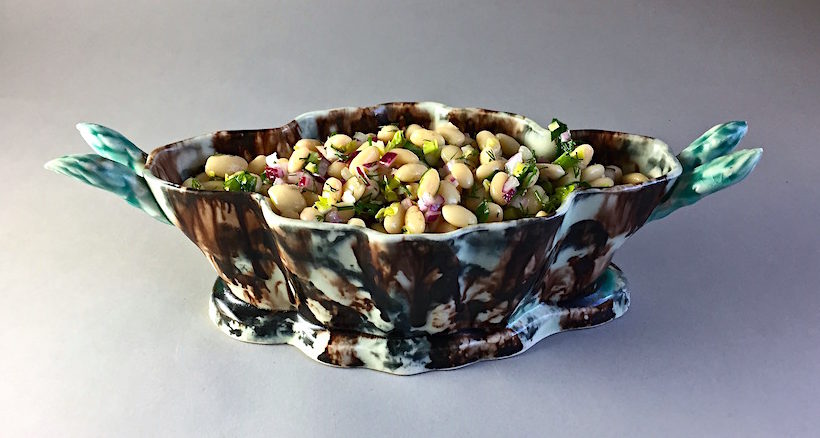 It is officially summer now and that means different things to different people. Summer can be a slower, more casual time of year when you take time off to lounge by a pool, walk in the park or seek out a beach. Food wise, it can be a time for barbecues and picnics. For me, summer means finding ways to beat the heat and that includes the food and drink I consume as well as the way I prepare it for my family.
Because we live in New York, charcoal grilling is out but I might pull out the electric grill (the old George Forman still works) or a cast iron grill pan and toss on some marinated chicken or shrimp to get the flavor of summer bbq. No long roasting for me in the summer, either. In fact, I rarely turn on my oven, opting instead for a quick stir fry, pasta or a completely cold meal. I don't even use my toaster oven much since if I turn it on while the air conditioner is on, I will blow a fuse – literally! Meat tends to make me feel even warmer so I concentrate on lots of salads, including light grain, bean and cut vegetable salads, and, naturally, just salad greens. The farmers markets are bursting with gorgeous early summer produce that is easily turned into simple, cooling meals (like sugar snap peas, asparagus, garlic scrapes and basil, for pesto). I try to concentrate on foods, mostly vegetables but also beans and fish and seafood, with lower calorie density – they are less warming so they help keep us cooler. And the things that heat you up might not be what you would suspect. For example, you might think that iced coffee is refreshing but the caffeine in it is thermogenic and will make you warmer. If you want to keep cool, make your second one a decaf or stick with water!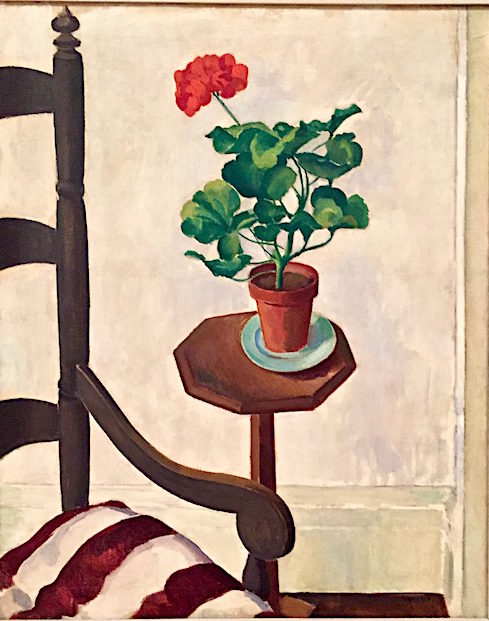 Many summer foods require no cooking, like guacamole, hummus, all kinds of berries and melons, carrot or beet salads and an assembled mezze or cheese board. Cold soups are refreshing and can be made in a blender (think gazpacho and blueberry soup). One of my summer favorites is a bean salad, usually with a vinaigrette and as many vegetables and herbs as I can manage to incorporate. I tend to stay away from cumin and ginger based dressings as they, too, are warming. Most of the time I cook my own beans for a recipe but in summer a few cans of beans suffice; When dressed, you won't really notice any difference. Feel free to use whatever type of bean you like, add the vegetables you enjoy, toss in leftover chicken, shrimp, rice or cooked veggies and use your favorite dressing. My recipe is just a guideline. After all, the goal is to keep cool. If its all too much effort, make a cold drink and put up your feet. Happy summer!
NO COOK BEAN SALAD
3-4 cups cooked beans (kidney, cannellini, pinto or whatever you prefer)

1/2-1 cup finely chopped red onion or scallions, white and green parts

1/2 cup chopped fresh dill or 1T dried dill (or cilantro, mint or basil)

1/2-1 cup finely chopped celery (red or green or jalapeño pepper would also be good)

Big handful of chopped parsley

Bite-sizes pieces of leftover cooked chicken, shrimp, rice or vegetables, optional
Vinaigrette:
1 tsp minced garlic

2 T fresh lemon juice (about 1 small lemon)

2 T vinegar (could be rice, sherry, wine or balsamic)

2 T umeboshi plum vinegar – optional but really adds flavor (found with Japanese products)

4 T flavorful olive oil

Big pinch of salt

Big pinch of pepper
Whisk together, pour over salad ingredients and toss. The salad will benefit from a few hours in the marinade.
Can be served cold or at room temperature.