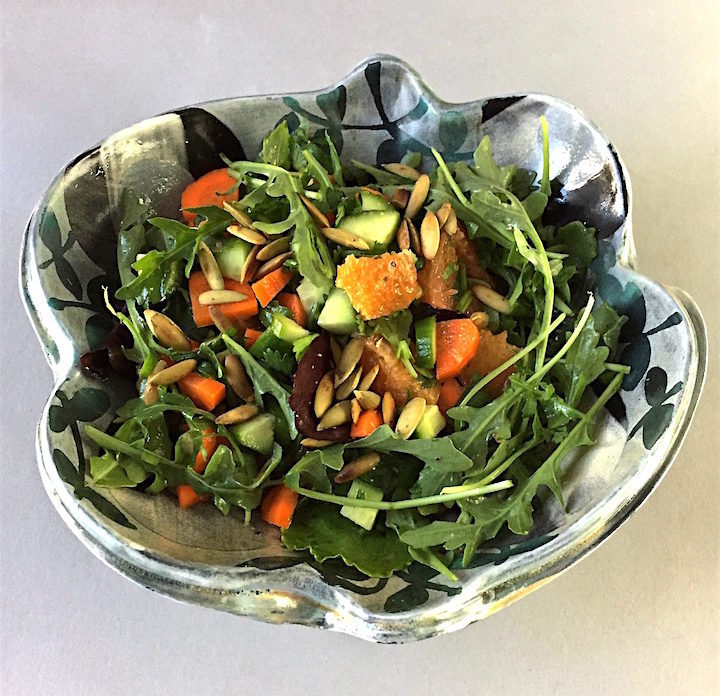 I like to eat a salad at least once a day but this can be challenging in the winter. Fresh vegetables don't always look that fresh come late winter and soup often seems more appealing. I make lots of soups (kind of like a hot salad in some ways) but I almost always accompany them with a salad of some sort. We just got home from 3 weeks of travel and the first thing we wanted was a big green salad.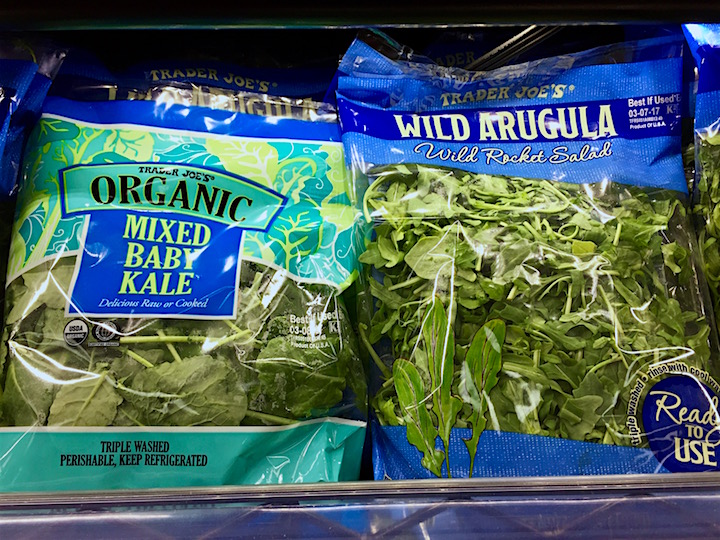 With better packaging techniques and shipping, a variety of greens are available in markets and grocery stores year round. Some greens, like watercress, arugula and baby versions of kale, beet and mustard grow well in greenhouses and can be bagged or boxed efficiently and keep pretty well for a couple day in your refrigerator. We can depend on them before local spring greens appear. Pears, apples, persimmons and pomegranates are available at different times during the winter and citrus is still plentiful. If you don't have fresh fruit, chop some dried apricots or pears or add a handful of dried cranberries or raisins. Add fresh green herbs, storage vegetables (like carrots or radishes) and some toasted seeds or nuts and you have a gorgeous salad on the table in a flash.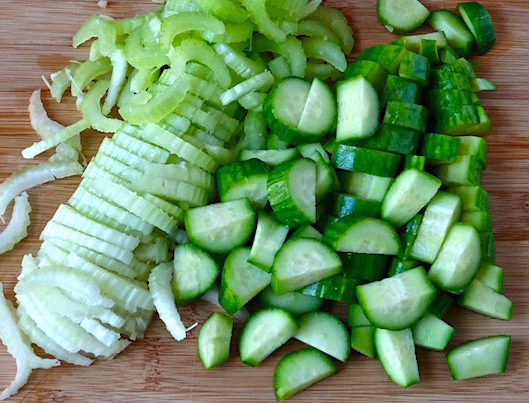 The following recipe is about as basic as salad gets and is is just a framework. It is the same structure for the raw beet and carrot salads I posted this winter only here I've used greens. It is more a reminder that a salad is so easy to make and the contents so flexible. Adjust the amounts according to your tastes. You can't really go wrong. If you don't feel like lettuce, use leftover or freshly cooked vegetables. Add in raw peas, scallions, raw cabbage, sugar snaps, red onion or whatever you like that you have available. I've included my usual vinaigrette recipe which dresses a big bowlful of vegetables plus some to store in the fridge for tomorrow's salad.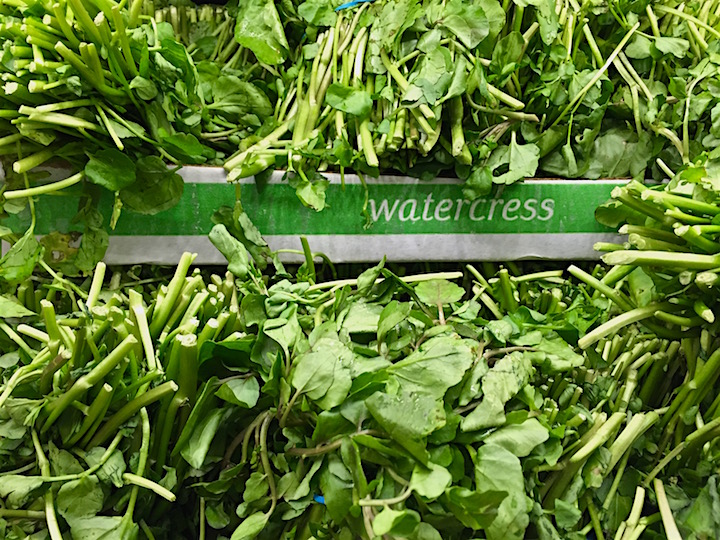 VARIABLE GREEN SALAD with Basic Vinaigrette
Watercress, arugula and/or baby greens – the amounts depend on how much salad you want – washed, dried and torn in bite sized piece

Pear, apple, avocado or persimmon, diced or some citrus supremes or a handful of bite-sized dried fruit

Some combination of carrot, radish, celery, cucumber or jicama, sliced or diced in bite sized pieces

Cilantro or parsley, chopped (or any fresh herb you like and have on hand)

Toasted or raw pumpkin or sunflower seeds, chopped walnuts or almonds or pistachios (optional)

Sprinkle of chia and/or hemp seeds (optional)
Whisk together:
1/4 cup orange, lemon, grapefruit or lime juice or a combination

Splash of rice vinegar (about 1 TBs)

1/4 cup olive oil (or part olive, part avocado or walnut oil)

Pinch of granulated garlic (I use this instead of garlic powder as it is more flavorful)

Pinch of salt and black pepper
If you like a creamier dressing, add 1 TBs Dijon Mustard and 1-2 TBs Yogurt or Buttermilk