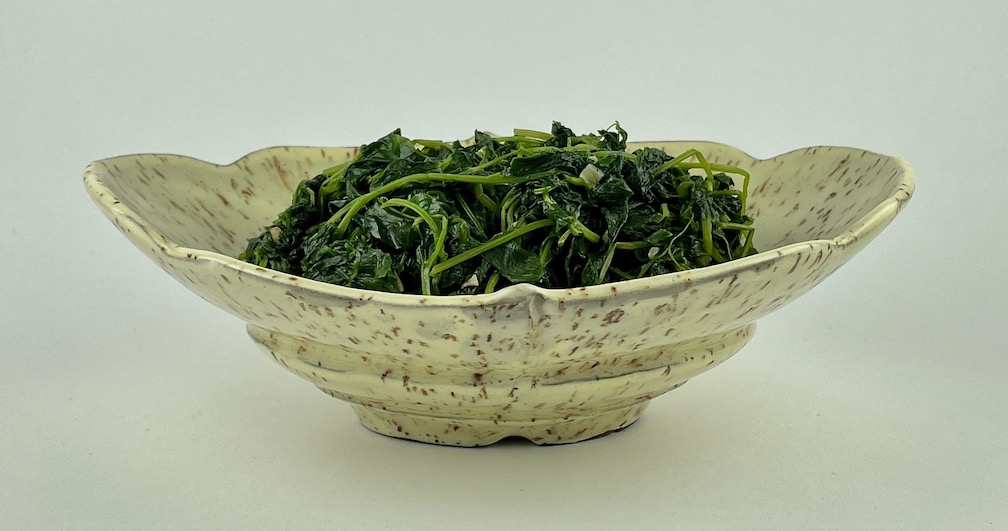 Do you ever feel stymied when trying to plan dinner and have no clue what vegetable to make? Me, too. It is easy to choose when you've just been to the market and the seasonal vegetables, (like asparagus and sugar snaps now), were plentiful. But there are times when everything looks a little sad or wilted and not very appealing. I try to stock up regularly with the consistently available broccoli, cauliflower, carrots and kale. And there are always frozen peas. But on the days when my fridge seems bare, I rely on the bags or boxes of pre-washed greens I keep stashed for just such occasions.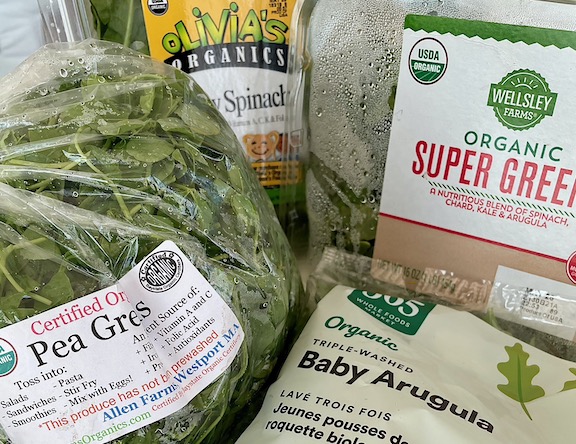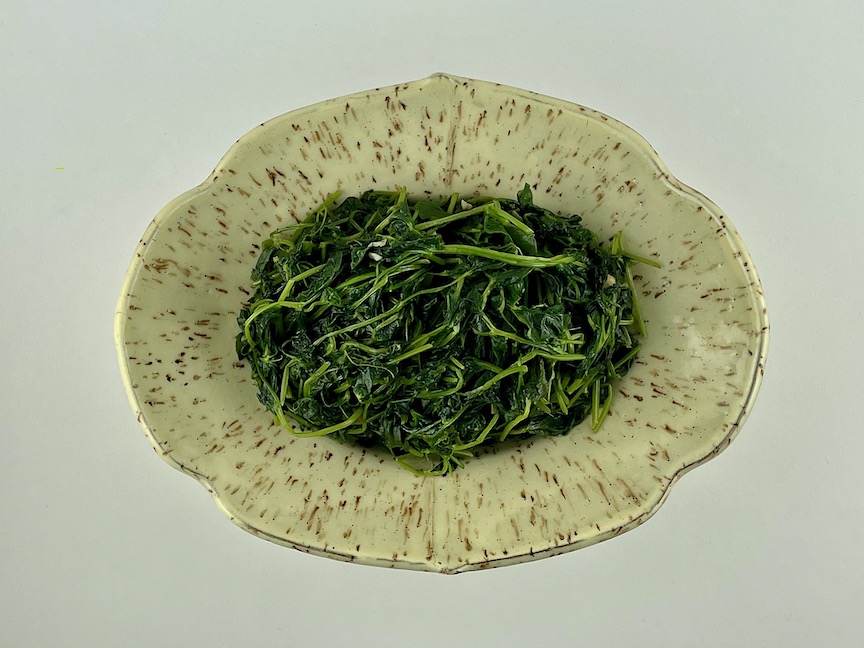 I have mixed feeling about these bags and boxes, especially since the packaging is wasteful and they have often traveled long distances. I prefer the bunches of local greens at the farmer's market if they are available but, if not, I often resort to packaged grocery greens. Recently I've found local (within state) brands in stores that make me feel a little better about buying them. And, at least, the plastic is recyclable PET. But so much these days is a compromise and if I want ever-ready greens all year long, I buy the "super greens" mixes or arugula, baby kale, pea shoots or spinach and always have greens ready to sauté or toss into eggs, pasta, beans, sandwiches or soups. I add them to smoothies, juices and even my turmeric latte. Almost any green will make a tasty pesto, with or without cheese. The more greens, the more nutrients and fiber so, in this instance, more is more.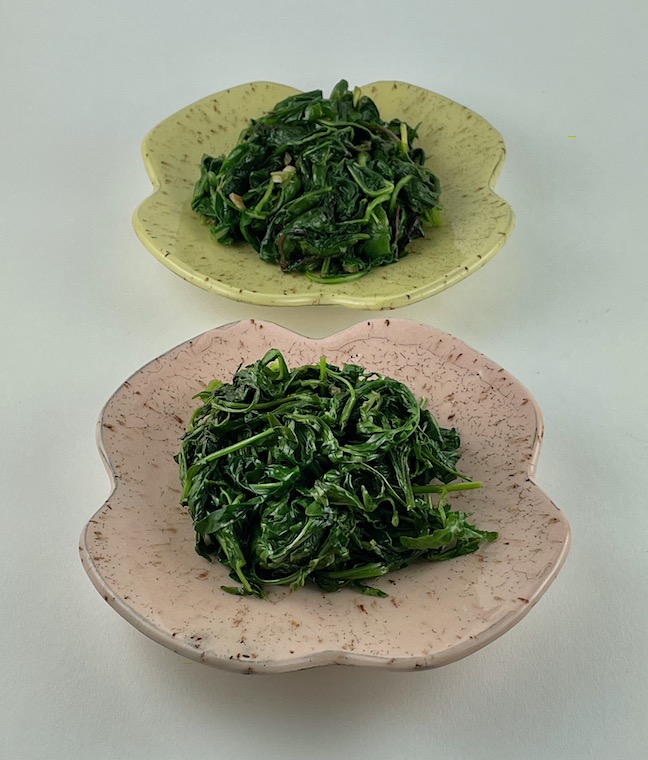 BASIC SAUTÉED GREENS
Sautéing packaged greens is more of a fallback technique than a recipe. I write about it just to remind you that it is easy to add a vegetable to every meal if you have a package at the ready. After a quick washing (I don't care if it says pre-washed, I always swish at least a few times), I sauté the contents of the whole container or bag, and sometimes 2 (they shrink down to almost nothing), in a little olive oil with minced garlic and a sprinkle of salt and pepper. If you don't like garlic, use onion or leave it out completely. You can vary them by sautéing mushrooms with the garlic before adding the greens or a dash of soy sauce, lemon juice, vinegar or cayenne at the end. Voila – quick and delicious sautéed greens.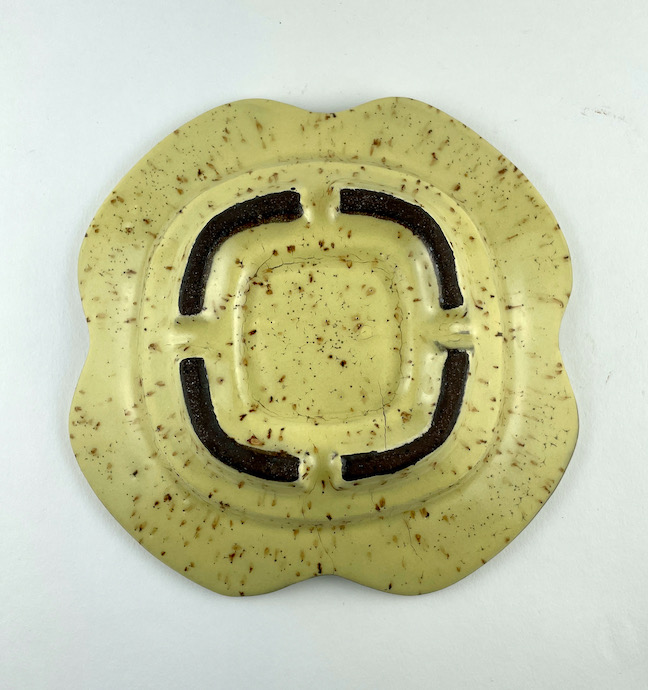 Birdie Boone makes the kind of pots I want to use all the time. Not only do they look great on a shelf alone or with food, drink or flowers but also feel great in the hand, wash up well, stack easily and make me happy to use. Could I ask for more? (She will be selling new work at the Hudson Valley Pottery Tour in October).