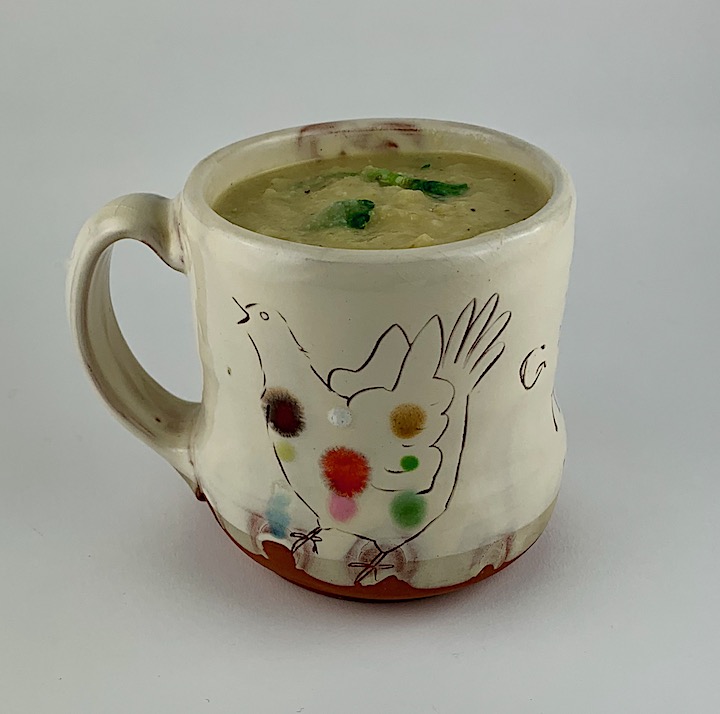 We are all looking for comfort in these stressful, isolated times. To soothe ourselves, we can turn to nature for calm, exercise for stress relief, phone or zoom calls to connect with others, hobbies, books, movies or tv series, podcasts or brief socially distanced outdoor meetings. Cooking is another outlet for soothing. It is constructive and, depending on what you make, comforting, nutritious and economical.
Soup is one of the most comforting foods and one of the most comforting soups is potato leek. A bowl of potato leek soup is warm, savory, smooth and filling. But it can also be very white, starchy and bland, all part of the comfort factor. Is there a way to make it a bit more flavorful and a little less calorie dense? I believe there is a simple solution—add equal amounts of vegetables and some smoky chili powder.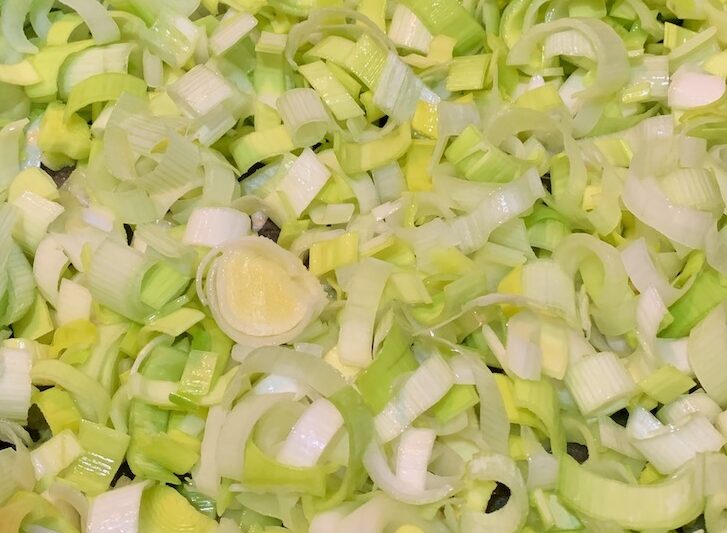 Potato leek is one of the easiest soups to make. All you do is sauté the leeks, add potatoes, seasoning and maybe some garlic, top off with broth, simmer and purée. But it can be much improved by adding equal amounts of cauliflower or broccoli, carrots and greens, even cabbage. I had some leftover celery leaves and parsley stems so I tossed those into the mix. You can use leftover cooked vegetables if you add them just long enough to warm through before blending smooth. Leeks are milder than onions but with a more delicate, greener flavor. The French make a cold version of potato leek called vichyssoise by adding plenty of cream, which I find too rich but you might enjoy. I used Yukon Gold potatoes which are less floury and more flavorful than white potatoes but white will work. Prior to serving, I stirred in just enough chipotle chili powder to add flavor and warmth without the substantial heat you would get from using more. If you want to fancy it up a bit, you can drizzle each bowl with some herb or chili oil or a little adobo sauce for another layer of flavor.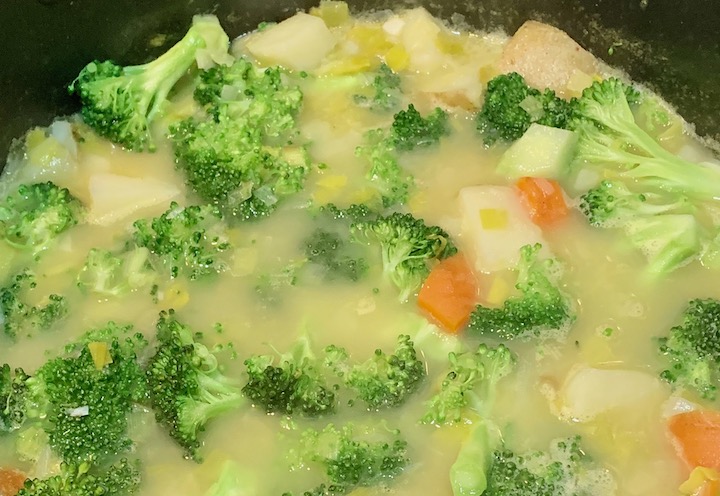 This is a particularly fortifying soup for a cold day or night. Both the potatoes and the chili powder will help you feel warmer while providing comfort. We could all use a little more of both of those feelings as the pandemic continues and the days get colder and shorter. Please be safe and stay well!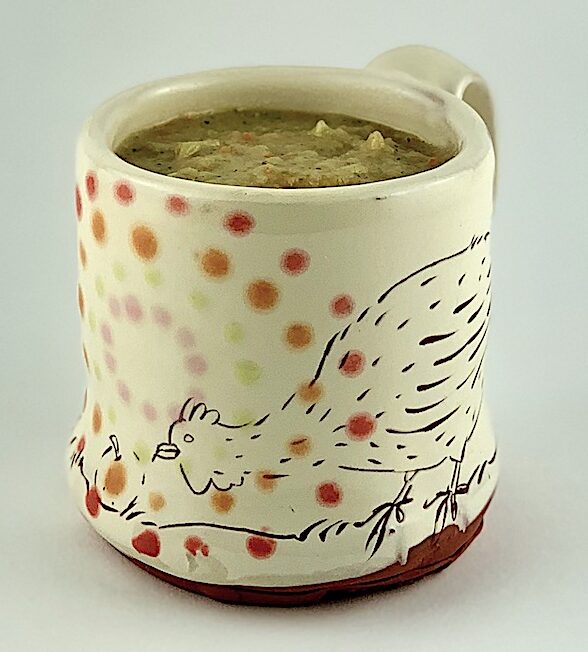 POTATO LEEK SOUP WITH VEGETABLES
2-3 TBs olive oil

2 large leeks, chopped (If you don't have leeks, you can get away with onions)

4 cups of cut up potatoes, preferably Yukon Gold

4 cups of vegetables (broccoli, cauliflower, carrots, herbs, greens such as kale, arugula, watercress, spinach, etc.)

1 quart vegetable or chicken stock

2 cups water (or more stock)

Salt or herb salt and black pepper to taste

1/2-1 tsp chipotle chili powder or 1 TBs chipotle in adobo sauce or 1/2 tsp cayenne plus 1/2 tsp smoked paprika
Heat oil over medium heat in a stockpot.
Add leeks and sauté, stirring occasionally, until softened.
Add potatoes, stock and water, bring to a boil and lower to a simmer.
Cook until potatoes are easily pierced.
Add broccoli, carrots, cauliflower or kale and cook until softened. Add fragile greens and herbs toward the end since they only take a minute to wilt.
Purée with an immersion blender if you like your soup smooth (or use a regular blender, taking care not to overfill and burn yourself-I speak from experience) or smash with a potato masher if you like your soup chunky.
Season to taste with salt, pepper and chili powder.
Serve with a sprinkle of chives or parsley and more chili powder or paprika.