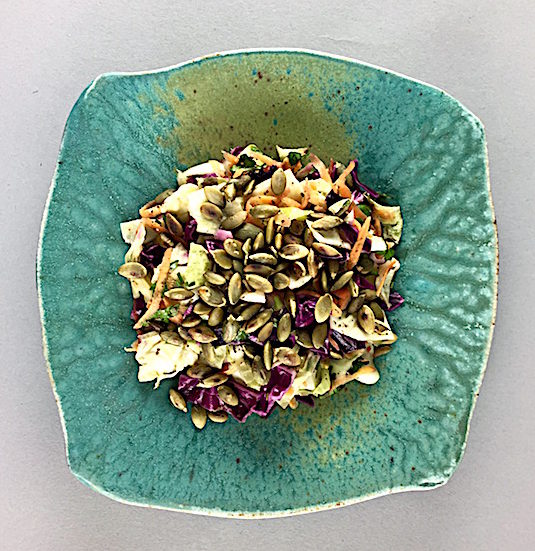 Cooking has finally become a choice. There is so much prepared food available that we can simply buy or order meals instead cooking. Sometimes that is fine. In fact, sometimes it is the solution. Fish sticks and potato puffs with a bag of frozen vegetables, pizza or Chinese to-go can make a busy week so much easier. But eating that way often gets tired and boring. And too much of it, with too much salt and flour and bad oil and sugar, can leave us feeling lousy both emotionally and physically.
In the New York Times this week, Sam Sifton wrote about cooking something rather than ordering in as a way to feel a little happier. I am with him. I am all for occasional take out meals and understand the need to grab and go from time to time. But, as Sifton points out, "whatever you put together will be palliative". The smallest effort of making an omelet or sautéing some vegetables or smashing some avocado into a basic guacamole will be more meditative and healthier than anything you could pick up pre-made. You and the people you cook for will feel the love.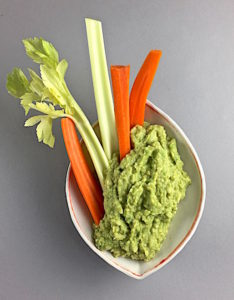 Historically, cooking took lots of time. It still can. But we can choose to cook more simply and efficiently and still come up with satisfying and nourishing meals. We can even use some convenience food as a base to make preparing a meal easier. Sometimes just thinking of what to make is the obstacle to cooking. It is summer and you probably don't want to turn on your oven. Below are some of my go-to, easy to prepare hot weather suppers. You know them so this list is just meant as a reminder. If you have a grill, fire it up! If you stock a few canned (or glassed) things, eggs, seeds and nuts, you will always have meal fixings. Just add some fresh vegetables and you'll have food on the table in minutes. Just make that small effort. You'll feel better.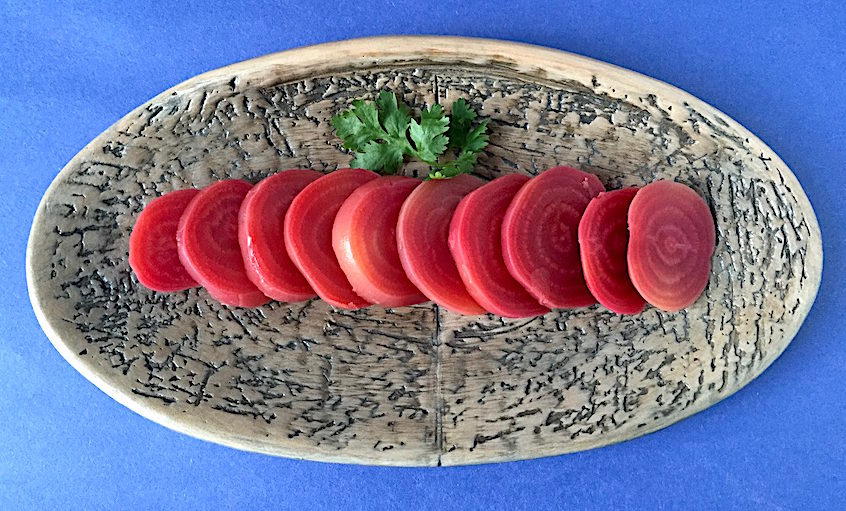 EASY PEASY MEALS
Guacamole with carrot and celery sticks or tortilla chips (just smashed avocado with pressed garlic, lime juice and salt will suffice)

Sprats (smoked tiny fish like sardines but tastier) with sautéed zucchini or summer squash and crackers or toast

Salmon Salad with sliced red and green peppers and celery and sweet potato chips

Cheese and/or Chorizo or your favorite sausage or with olives, any crudités or crackers

Hummus with cut up raw vegetables and pita or corn chips
Scrambled eggs with herbs and greens (just sauté greens first and then add eggs), perhaps in a tortilla or on toast
Simple green salad with cut hard boiled eggs or diced rotisserie chicken. Maybe add sliced beets (you can keep aseptic packages of beets in your pantry) to add interest
Regular or gluten-free pasta (don't over cook it), frozen peas and and pesto
A quick stir fry with onions, broccoli, carrots, leftover rice and nuts or your choice of protein

A shredded cabbage and carrot salad with cilantro, za'atar, toasted pumpkin or sunflower seeds, peanuts or baked tofu and a sesame oil or tahini dressing with potato chips

Sautéed scallops or shrimp with either a tossed salad or sautéed or steamed greens

Romaine greens with cut pear, blue cheese (or any kind you like), walnuts and your favorite vinaigrette

Defrosted cooked shrimp tossed with sautéed garlic and vegetables, rice if you like

Romaine leaves with tuna, salmon, egg or tofu salad

Sliced beets (those same packaged beets if you don't want to turn on your stove) with shaved Parmesan or Manchego (or no cheese) pieces of orange, apple or pear, parsley or cilantro and toasted walnuts or pistachios with a citrus vinaigrette

Sliced ripe tomatoes with your choice of (any or all) cucumber, red, green, yellow or purple bell peppers, fresh mozzarella and avocado with fresh basil leaves and a drizzle of a good balsamic vinegar and (optional) olive oil sprinkled with salt and pepper (takes about 10 minutes to get on the table