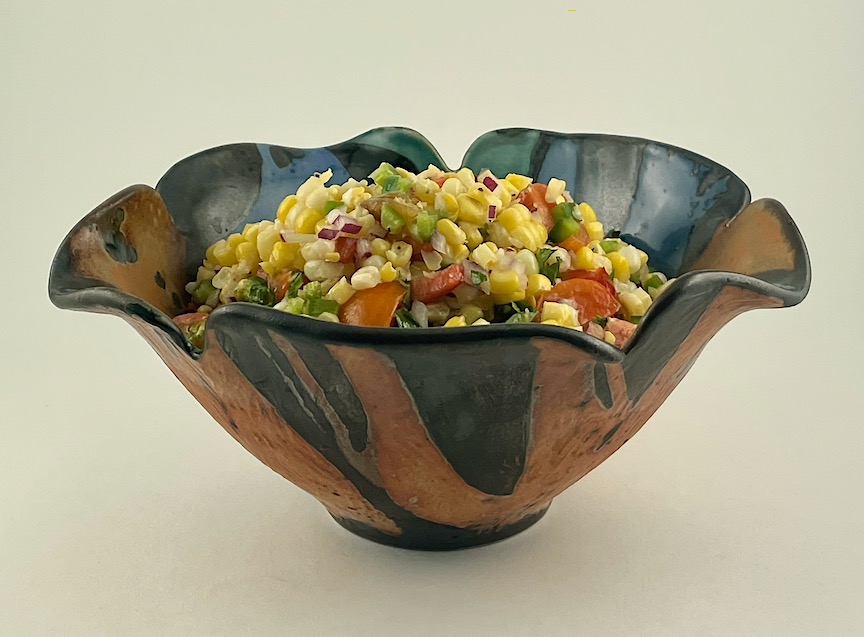 Fresh corn is at its best from late August through September, if we are lucky. I grew up near farms that grew corn in Connecticut and we ate a lot of it, mostly just boiled. My father was so picky about his corn—he only liked small, tender kernels and wouldn't eat it if it wasn't freshly picked. Because of that insistence, we often drove out to farm stands selling that day's corn, shucked it in the backyard and put it right into boiling water. While I am not nearly so fussy, I do appreciate fresh farm stand or farmers market corn, although I am willing to eat many varieties and will store it in the fridge for a couple of days, if need be. I am not positive it makes a difference but have always felt that keeping corn cold kept the sugars from turning starchy so I refrigerate it until just before using.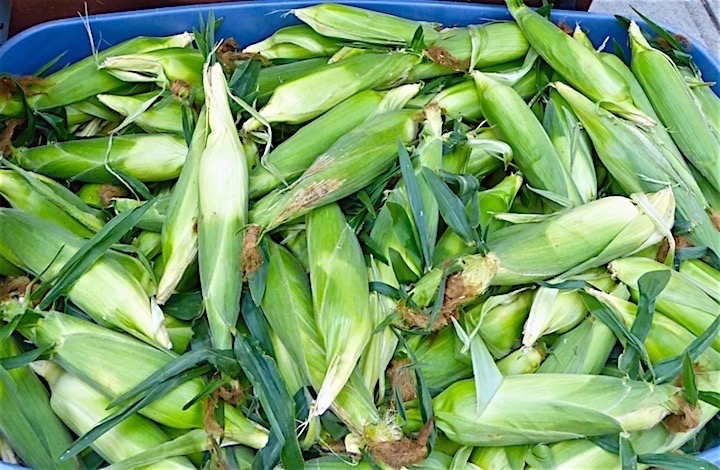 Sometimes we get corn in our CSA share. Otherwise I buy it at a farmers market or a roadside stand. Right now fantastically sweet corn can be had all over the Northeast. I am a sucker for the baker's dozen deal where you get thirteen cobs for the price of twelve. What am I going to do with so much corn for just two people, you may wonder? Well, I boil or steam them all, serve two (or 4, depending on our voracity) and refrigerate the rest. This gives me the fixings for corn soup, a cold cob of corn for breakfast, corn in salsa, succotash or, perhaps easiest and tastiest of all, fresh corn salad.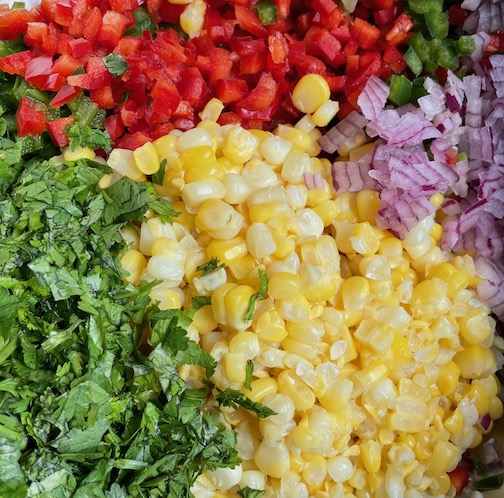 Making corn salad is as simple as cutting the kernels off the cob (use those cobs to make stock for corn soup), dicing some fresh red or green bell peppers and red or Vidalia onion, adding some fresh herbs and tossing it all with a tangy cider vinaigrette. Add peppery baby arugula, sliced cherry tomatoes, cooked cranberry or black beans or minced chili peppers as you please. This is perfect picnic or potluck food as it can sit out for a couple of hours if you bring it chilled and it stores well for a few days refrigerated. Fresh corn salad makes a terrific summer meal alongside a tomato or peach caprese salad. Buy that dozen so you have enough to share with friends and save everyone the heat of cooking for an evening.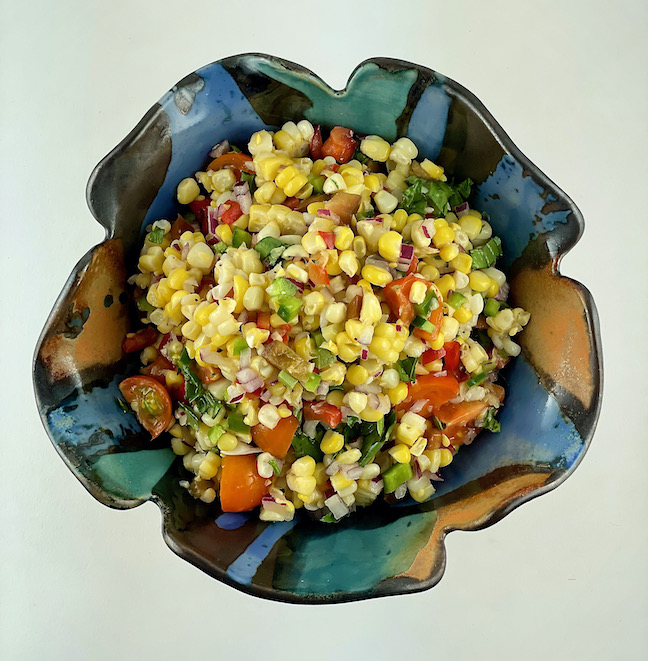 FRESH CORN SALAD 
Kernels from 6-8 cobs fresh corn, cooked

I red onion, diced finely

1-2 red bell peppers, diced finely

1-2 jalapeño peppers, diced

A big handful of fresh basil leaves, sliced in thin strips

Vinaigrette:

1/4 cup apple cider vinegar

 

1/4 cup olive oil

Big pinch salt and black pepper(Optional pinch cumin, thyme, chili powder-taste before adding to see if you think it needs more flavor)
Toss prepared vegetables with vinaigrette and refrigerate a few hours or overnight. Serve chilled or at room temperature. If freezing, don't add basil until serving.