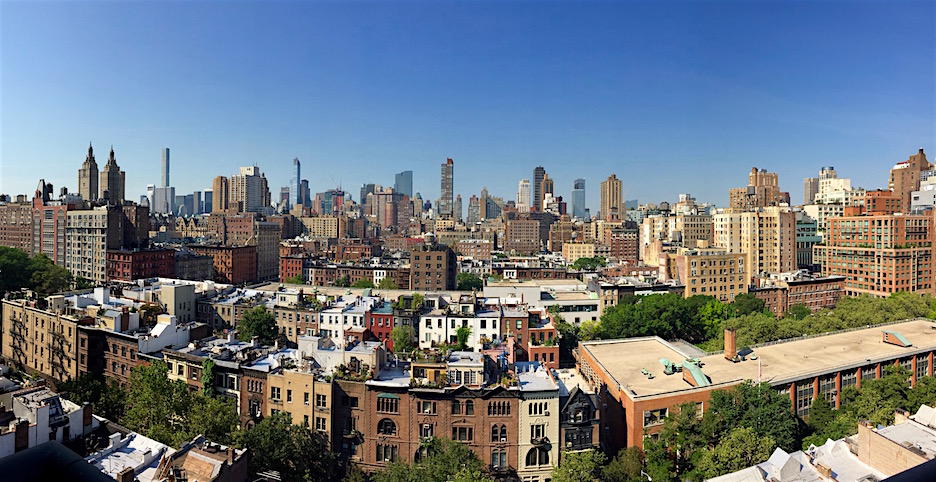 If you don't have a country or beach house to go to, don't feel sorry for yourself! Even without a barbecue grill, staying in town for the summer lets you enjoy the city when it empties out on weekends. Summer eating in New York means more than picnics in the park. Outdoor food (and music) festivals as well as liquor tastings and special prix fixe meals are available in every borough. There are events of all types and cost, from free street fairs to expensive plated dinners. The ones that caught my attention are listed below.
Even before the solstice on June 21st, the unofficial start of summer is the Big Apple Barbecue Block Party which returns to Madison Square Park this weekend (6/10-11). Last year I wrote about this event after the fact but this year want to give you enough notice so you can make plans to get there. Not only is there delicious barbecued food – pit masters from all over the country will be there smoking and grilling – but also there is almost continuous musical performances from folk to country to rock leading up to the final performance Sunday afternoon by Southside Johnny & the Asbury Jukes. Because many of the stalls were out of food by the time we got there last time, we will definitely head down earlier this time.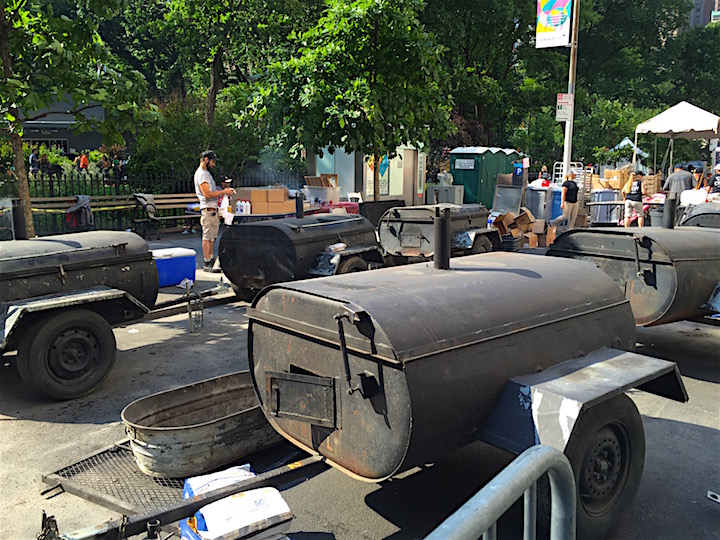 For whiskey aficionados, Whiskey X (Brooklyn Cruise Terminal at 6pm on Thursday, June 8th) will include pours from over 60 vendors plus food truck snacks and music. If the entrance seems pricey at $50-75, know that most whiskey events of this kind are even more costly. You can get 20% off tickets with code WHXTONY  Just make sure you aren't planning to drive home!
If your preference is hard cider, Pour The Core: Brooklyn (Brooklyn Expo Center on June 10th) is the place to sample all types of cider from more than 40 makers. Cider making in this country has come a long way in recent years beyond leaving that 1/2 gallon of fresh to ferment in the fridge! There will also be food trucks and seminars on making and drinking cider.
This weekend's other options:
The Extra Crispy BreakFestival on June 10th from 12-8 (Industry City in Brooklyn) celebrates all things breakfast from more than 20 vendors, with food and drink as well as music, games and dancing.
The Green Festival Expo on June 10-11 (Javits Center) includes vegan, raw, vegetarian, non-GMO and macrobiotic foods as well as farms, artisanal producers and panels on subjects like the path to better eating, plant-based nutrition, school lunch and more. 
Broadway Bites pop-up food market (with dumplings, bbq, fried matzo, desserts and more from local chefs and makers) which runs June 1-July 14th (Greeley Square).
Vegan Street Fair on June 10th with $4 bite-sized portions from vegan and vegan-friendly restaurants and vendors (playground at Columbus Avenue and 77th Street).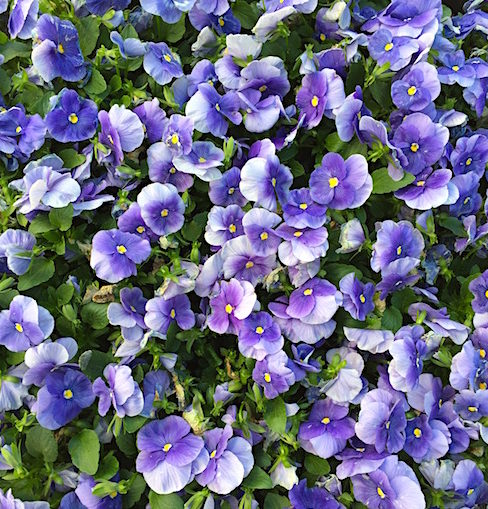 Upcoming:
The Museum at Eldridge Street sponsors a food block party on June 18th. Their Egg Rolls, Egg Creams & Empanadas Festival will feature Lower East Side (Chinese, Jewish and Puerto Rican) fare, mahjong, language and cooking demos and klezmer and Peking Opera performances. 
The Grand Bazaar, which took over the Sunday Flea Market on Columbus Avenue, will be sponsoring several food events this summer including the Summer Ice Cream Blizzard on July 16th from 10-5:30  and the Famous Food Festival "Taste the World" on June 25th from 10-5 with tastes from venders of international foods. 
On Sunday, July 23 from 2-7, you can try Jollof, a rice, tomato and spice dish from West Africa at the eponymous Jollof Festival on Bridge Street in Brooklyn. There seems to be some debate about whether it originated in Nigeria or Ghana but whichever, it sounds delicious. Tickets are $12 in advance (you buy from the venders of your choice) or entry plus 5 samples for $25.
Slow Food hosts a monthly happy hour to talk with its leadership about, of course, slow food. This month it will be on the 26th from 7-9 in the garden of L'Albero Dei Gelati with a 50% discount on drinks. For a bit more ($121 but it benefits the Urban Harvest Program), Slow Food NYC is collaborating with Rouge Tomate Chelsea on a 5 course (with wine) farm-to-table dinner from 7-10.
You can get some good deals on prix fixe meals during French Restaurant Week (really weeks) from July 7-16th at, for course, French restaurants around town. And for a wider variety, NYC Restaurant Week Summer 2017 is scheduled for July 24-August 18 (again, weeks) with reservations being accepted from July 10th. Prix fixe lunches (3 courses) will be $29 and dinners $42. Although you don't always get the creative food on a menu, it is a good way to try some of our otherwise very expensive restaurants. 
The 2nd Annual A La Carte Food & Culture Festival on July 30th 12-7 (Brooklyn Commons) will feature the cuisine of the Black Diaspora. Their  Facebook page describes it as showcasing Caribbean, Haitian and African food and will include chef demos, face painting and drumming. 
Summer in New York may be hot and grimy but if you have some fun and tasty events to look forward to, it is a little more enjoyable. See you out there!