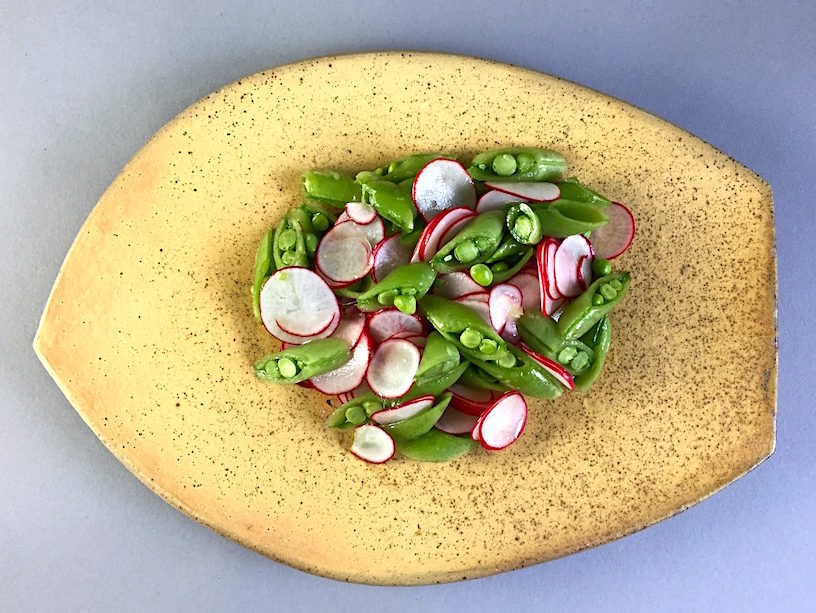 Radishes are not the first thing I think of when I make a salad but they add variety to the usual greens. They are crunchy, colorful, nutritious and add a little sharpness to a salad that might otherwise be bland or neutral. One of the first vegetables available in spring, radishes make a delicious addition to a salad or can be eaten out of hand as a snack. Sautéed radishes are a fantastic side dish and radishes are also tasty roasted, good to remember once roasting season rolls around. We had some sliced radish recently in a tasty salad with a smoked aioli for dressing. It was the only bright spot in an otherwise disappointing dinner but it did inspire me to buy some.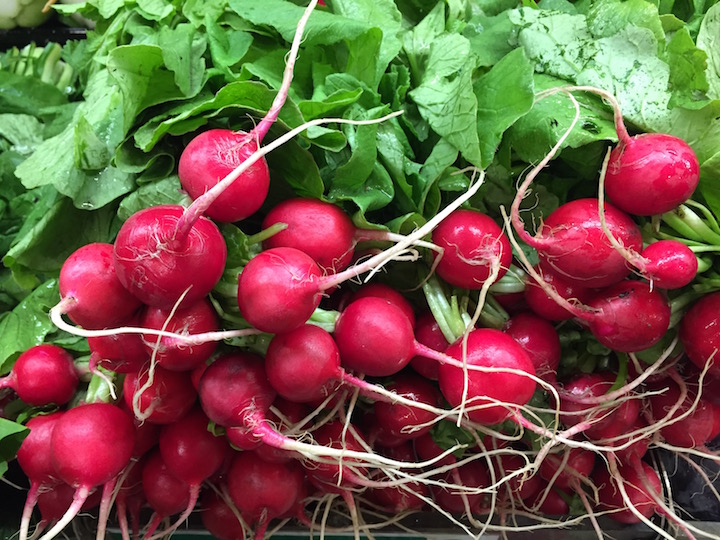 Spring radishes come in many varieties and shades of pink from pale to magenta. If you slice them thinly (a mandolin helps) and soak them briefly in a bowl of cold water, they lose a bit of their bite. Growing up, there was always a bowl of radish "flowers" in our refrigerator, waiting to be added to a salad. I don't remember them tasting like much because after a long soak, the radishes become all crunch and no flavor.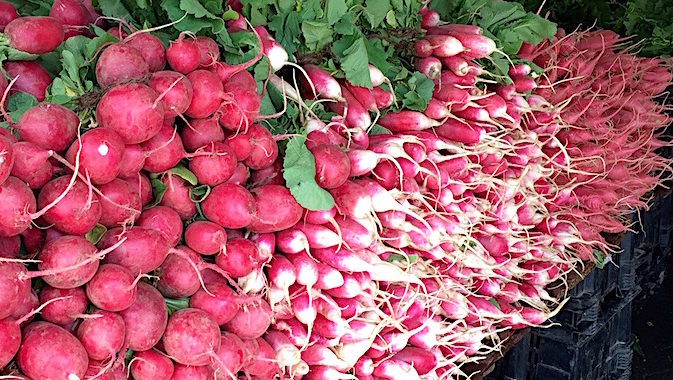 You can cut radishes into matchsticks as well as slices (or the ubiquitous rose) or use a vegetable peeler to shave them into ribbons. I've never tried it but I imagine a spiralizer would make beautiful strands to compose a salad. A radish salad profits from a well made dressing with fresh lime juice or toasted sesame oil that will stand up to their bite but any flavorful vinaigrette or aioli will work. Radishes can be mixed easily with other spring vegetables and fruit. Try baby greens, tiny white turnips, blanched asparagus (cut on a diagonal), pea shoots, parsley, scallions, avocado or mango.  You can even toss in some toasted nuts or seeds. My favorite simple combination is radish and sugar snap peas – also quite beautiful.