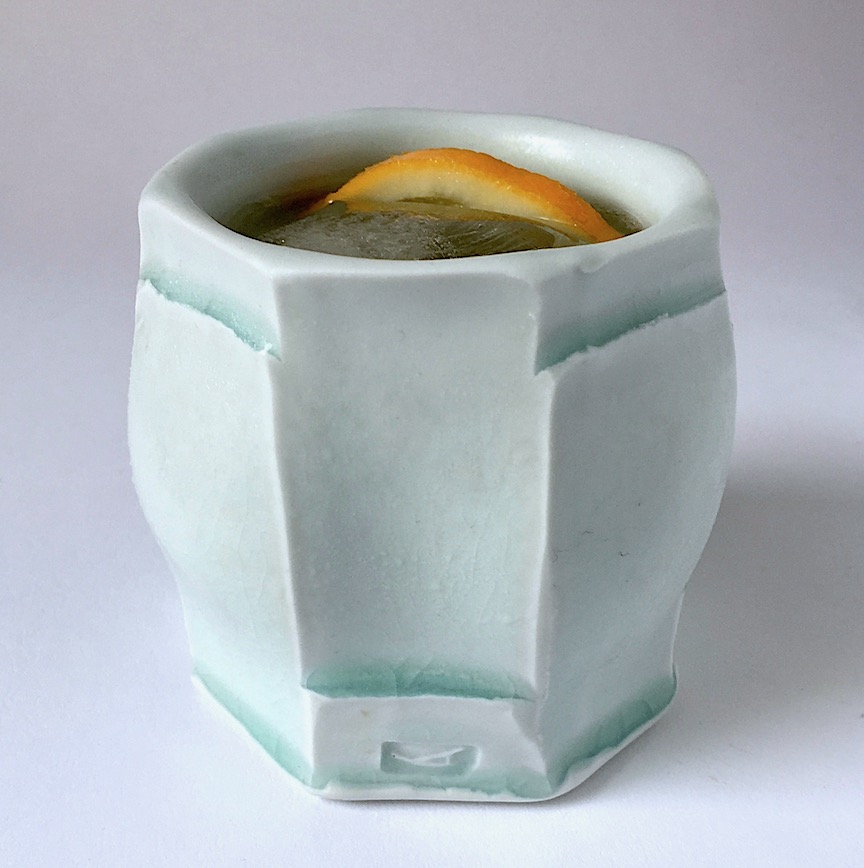 One of my favorite summer drinks is a version of the St. Germain cocktail. It is more sweet than sour but light and refreshing. Summer in New York can feel too hot for either bourbon or red wine, my winter default drinks when I want warm and cozy. When the temperature climbs, I turn to the increasingly popular Aperol Spritz, which I wrote about a couple of years ago, a gin and tonic, sangria, a citrusy IPA (even a shandy) or an elderflower cocktail.
We first tried St. Germain, which is an elderflower liqueur, about 7 or 8 years ago when it was being promoted at our local liquor store and each bottle came with a complementary carafe and recipe cards for drinks using the liqueur. Having just discovered an inexpensive rose Cava that we liked, the St. Germain cocktail immediately appealed to us. Somehow, we seem to make it only during the summer – because it is so fresh tasting, it is particularly well suited to warm weather concoctions. The recipe for this libation is simply a 2-2-1 mix of Prosecco or Cava, bubbly water like seltzer or club soda and St. Germain. The result – a slightly buzzy but pretty light and spritzy drink.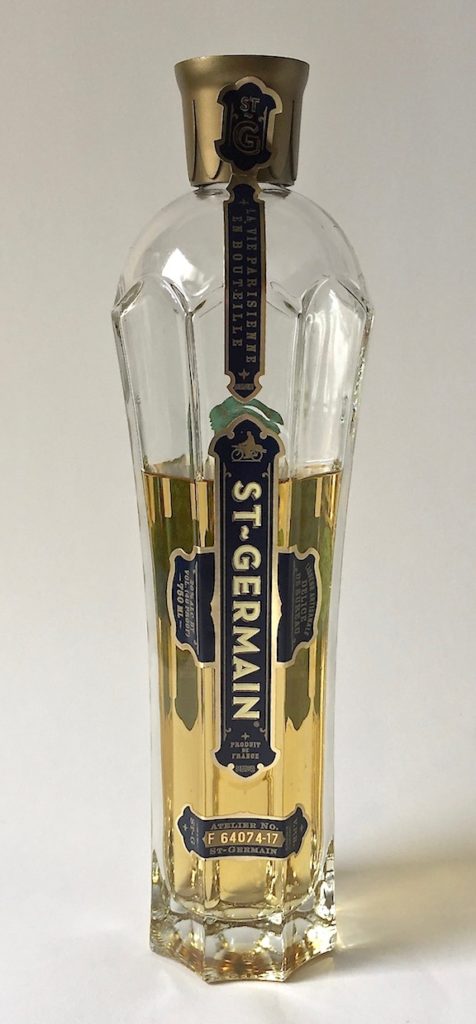 The shapely St. Germain bottle with its old style lettering on the label was well designed to make it appear as if it had been around forever but it was actually first produced in 2007 by the Cooper Spirits Company and then bought up by Bacardi in 2013. The liqueur is sweet but not sugary, floral but not perfume-y and fruity, but in a non-specific way. It is not the only elderflower liqueur out there but clever marketing and packaging, including the faceted bottle and bold graphics, have made it the most well known. The company's recipe calls for 2-2-1.5 but I think 1 part St. Germain is sufficient and lightens up the drink so you can continue imbibing all evening. If you don't have or don't like bubbly wine, just substitute a dry white. You can even mix up a pitcherful before guests arrive and not be bothered bartending. Slices of lemon, lime, grapefruit or peaches add a festive touch.
There are other ways to use St. Germain. To up the ante on a gin and tonic, add 1 part St. Germain to 1 1/2 parts gin to 4 parts tonic and squeeze in a lime. And adding a big splash of elderflower liqueur to a disappointing bottle of wine improves a meh white or rose. Add slices of citrus, peaches or some berries and you've rescued your purchase by creating a light style sangria. I don't mean to sound like an advertisement for St. Germain but it does make delicious summer cocktails.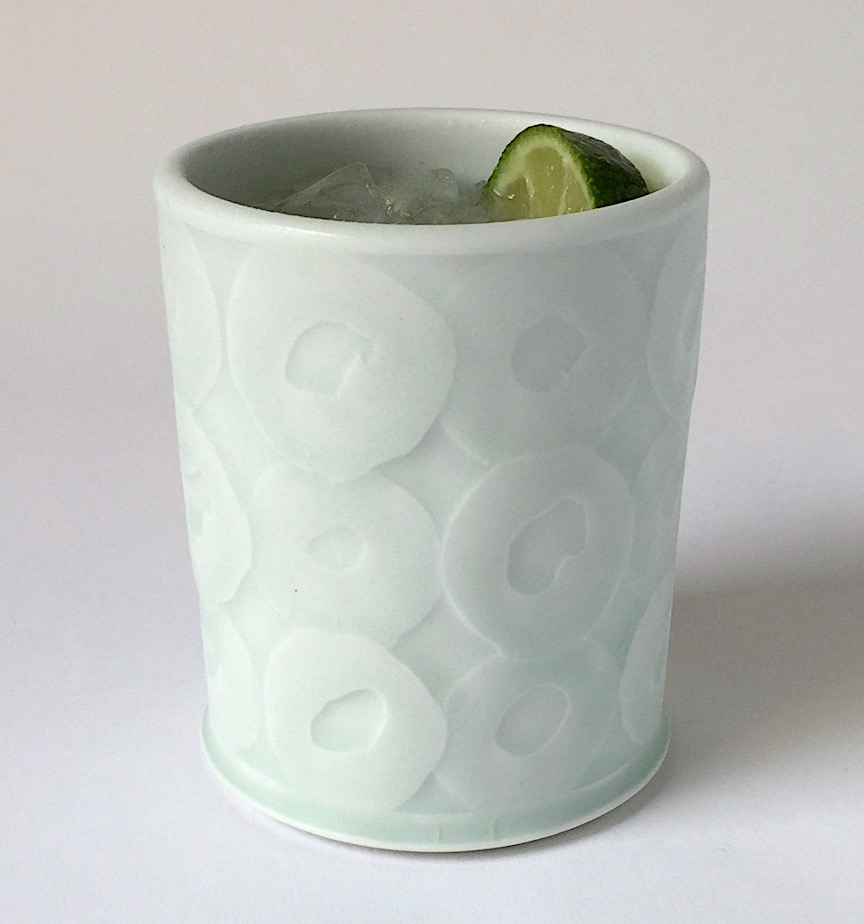 Elderflower Cocktail
Combine and stir:
1 part Elderflower liqueur, such as St. Germain

2 parts Prosecco, Cava or Champagne

2 parts bubbly water like seltzer or club soda

Slices of lemon, lime, grapefruit or peach
Serve over ice or chilled.