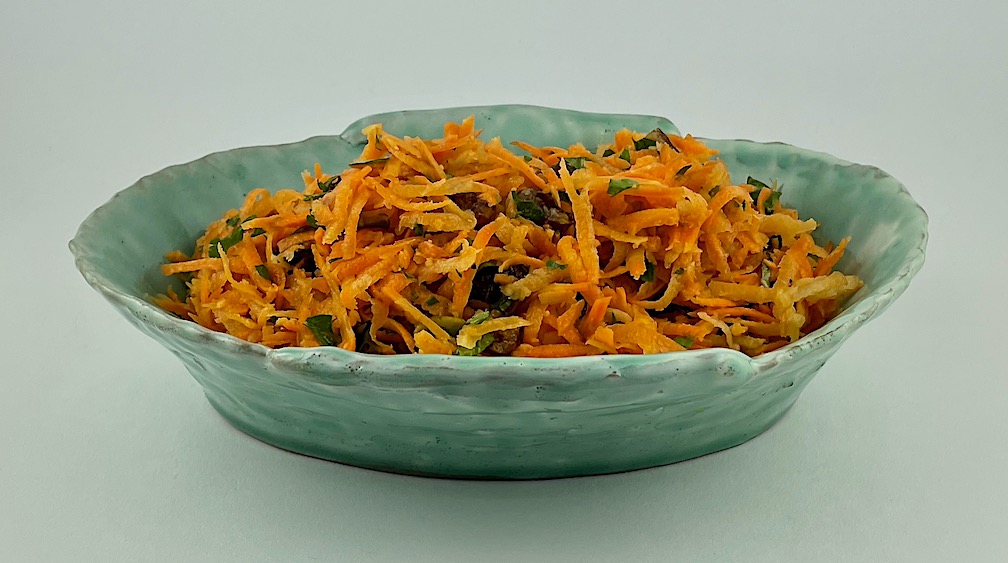 I don't usually make carrot salad when so many late summer/fall vegetables are still at their peak. It is more a middle of the winter, not a green in sight situation that prompts me to get grating carrots. But when life gives you carrots…. I'll explain. We recently visited friends in mid-coast Maine who have created a huge, lush and productive vegetable garden out of their back lawn – impressive in so many ways. Not only are they growing a wide variety of vegetables themselves with their young children underfoot in the shorter Maine summer but have kept out groundhogs and other critters and had started harvesting veggies in July! We had a good catchup and coffee on their lovely deck admiring the garden and when we left, Demetri gifted us a bag of beautiful, fresh carrots.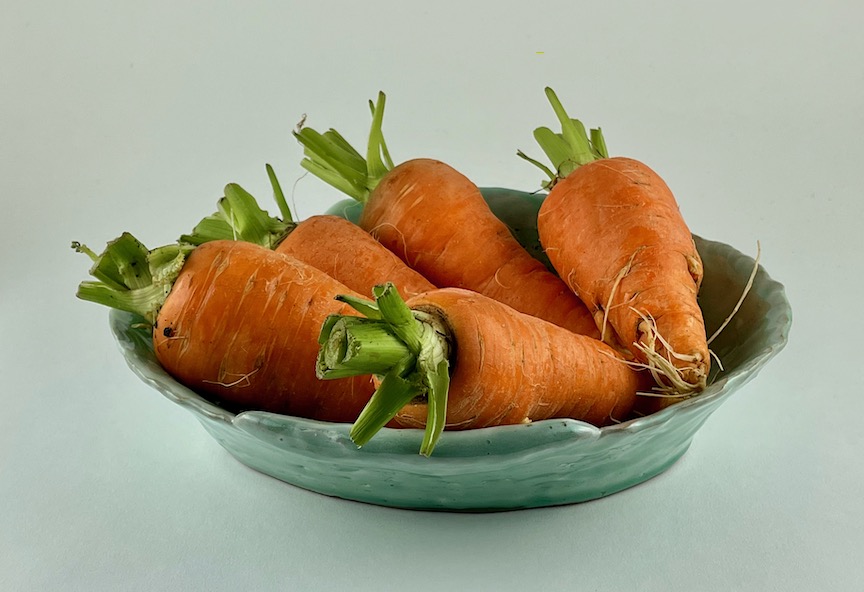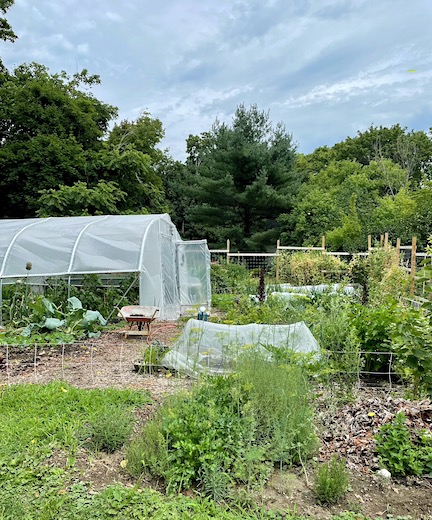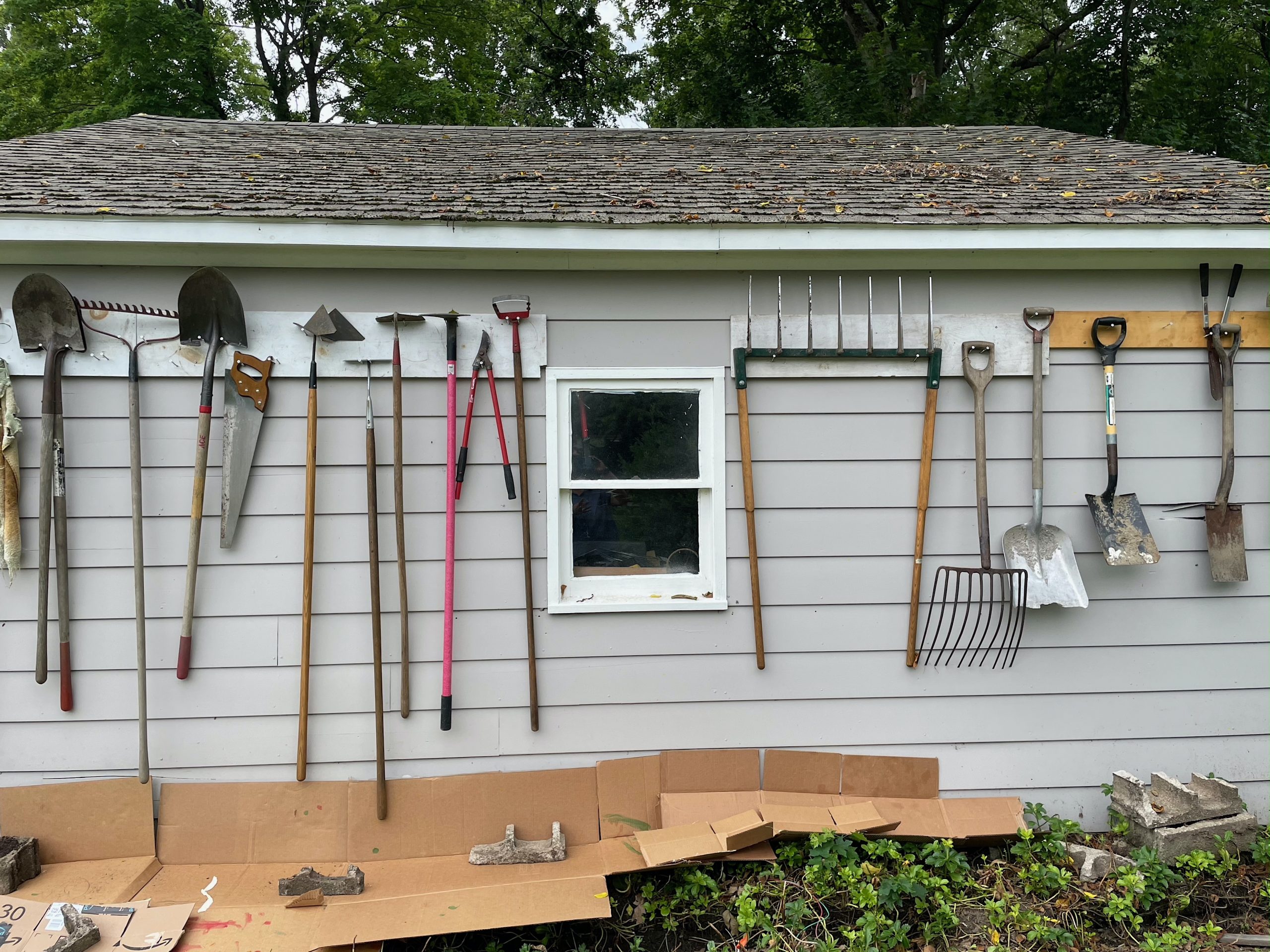 Carrots, celery and cabbage are my backup vegetables. They are always available, keep for a long time in the fridge and so versatile for making salads, soups and stir fries. Our gifted carrots were plump and sweet, perfect for eating out of hand or for salad. I grated them along with some fresh ginger for emphasis, added a finely chopped apple and nuts for crunch, parsley (cilantro or mint also delicious) for green, cumin and coriander for depth, lemon juice for acidity, dates and  orange juice for sweetness and finished up with olive oil to bind it all together. The result was fresh, crisp, lively and satisfying, a carrot salad I will be happy to serve and eat in any season. Bonus – Perfect color and sweetness for Halloween and Thanksgiving!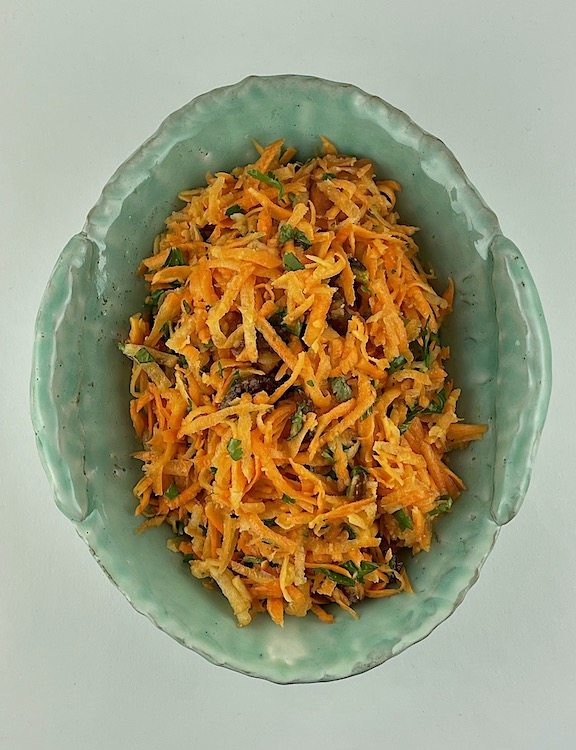 1 pound raw carrots, grated or finely julienned

1 apple, cored and finely diced

1/4-1/2 cup chopped fresh parsley, cilantro or mint

3-4 Medjool dates, pitted and chopped

1/4-1/3 cup chopped raw or toasted walnuts or pistachios
In a smaller bowl, whisk together:
2 TBs fresh orange juice

2 TBs fresh lemon juice

1-2 inch piece of fresh ginger, grated (a generous TBs)

Pinch salt

Pinch black pepper

1/2 tsp ground cumin

1/4 tsp ground coriander

Pinch cayenne, optional

2 TBs olive oil
Pour dressing over other ingredients, toss and let sit 30 minutes or more before serving.
Keeps well refrigerated for a second serving for up to 3 days. Feeds 4-8
Optional add-ins:
Grated garlic, tahini, honey, pomegranate arils or a chopped pear can replace the apple
Montana based artist SUNSHINE COBB makes a wide array of colorful, appealing functional pottery sold on her website, through many galleries and shops and at various ceramic sales. She is the author of two thorough, encouraging books on hand building with clay and offers online and in-person workshops around the country, hand building tools she has developed and a number of generous youtube videos she freely shares. Often stamped, carved, cut, or simply fingerprinted, Sunshine's work is usually textured in a way that makes you want to touch and pick it up. For many years she sandblasted her glazed ware to create a soft matte surface but recently moved to a new body of work with slips and glazes in a new range of colors. Check out her website and Instagram (and this wonderful interview with Jen Allen)for more information.