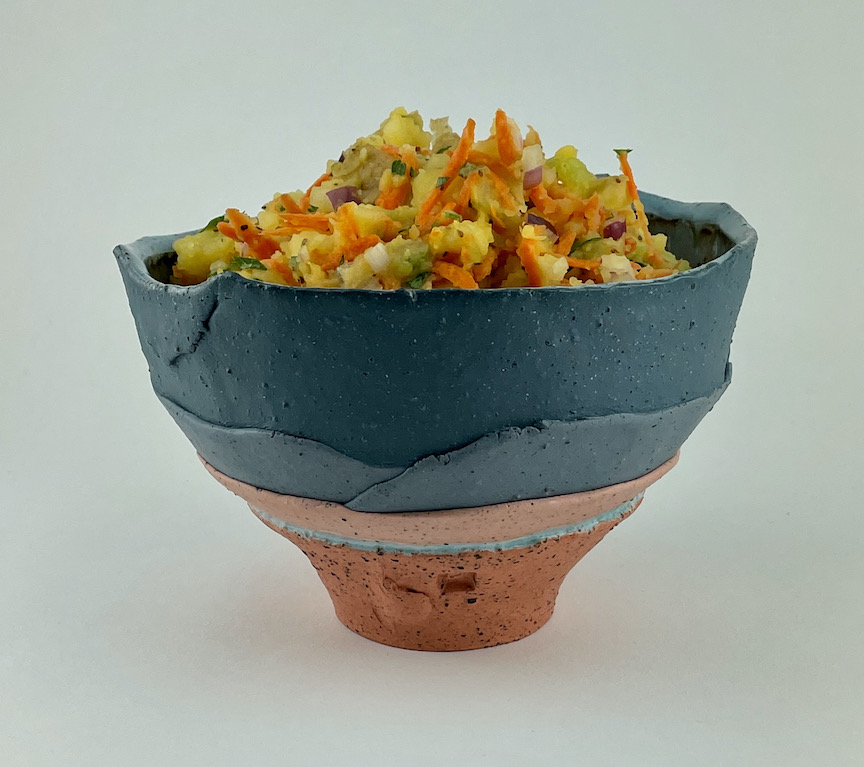 Potato salad is one of the traditional picnic, barbecue, cookout dishes that goes so well with not only hamburgers and hot dogs but all kinds of grilled fish, sausage, chicken and meat. It is both inexpensive and filling and although tasty, balances the often spicy or zesty flavors of the marinades and sauces that accompany grilled foods. We didn't eat a lot of potato salad growing up. We were more a cole slaw household. Occasionally my mother would bring home some deli or grocery store concoction (probably from Ron Chast's "Coffee Shop Vats of the Jersey Turnpike" – a version of her hilarious cartoon is reproduced below) and I always enjoyed it but never really thought about making it myself. All kinds of cabbage and pasta salads sure but until recently, I never tried concocting a potato salad.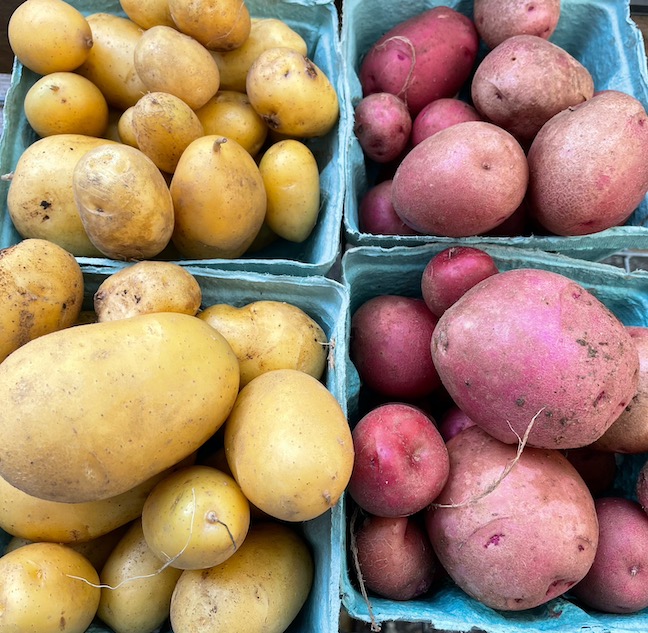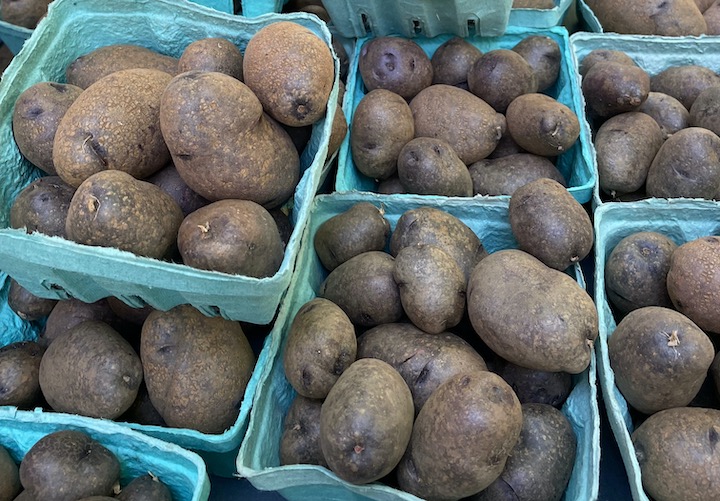 So why now? Well, because a friend who worked summers at Cozy's, a long shuttered Martha's Vineyard restaurant, recently shared her recollection of the potato salad she used to make there. She had made it so frequently that the ingredient list was seared in her memory. Amy didn't remember exact amounts but she also said it had never been precisely measured. I gave it a try and the measurements here are my best guess. Truly I think this is a completely flexible and forgiving recipe. I used yellow potatoes just because I like them (second only to purple) but I think any boiling (not baking) potatoes would work. I enjoy hard-boiled eggs, pickle relish or chopped gherkins and sometimes dill in my potato salad, but you may have other add-in preferences. I've heard of people adding capers, bacon, ham, basil and chopped hot peppers. I also use more mustard and vinegar, a little hot sauce, and olive oil instead of mayo altogether, especially if it is going to sit out a while. And many of you will want more salt than I use. Cozy's may have closed long ago but their delicious potato salad lives on! Thanks, Amy!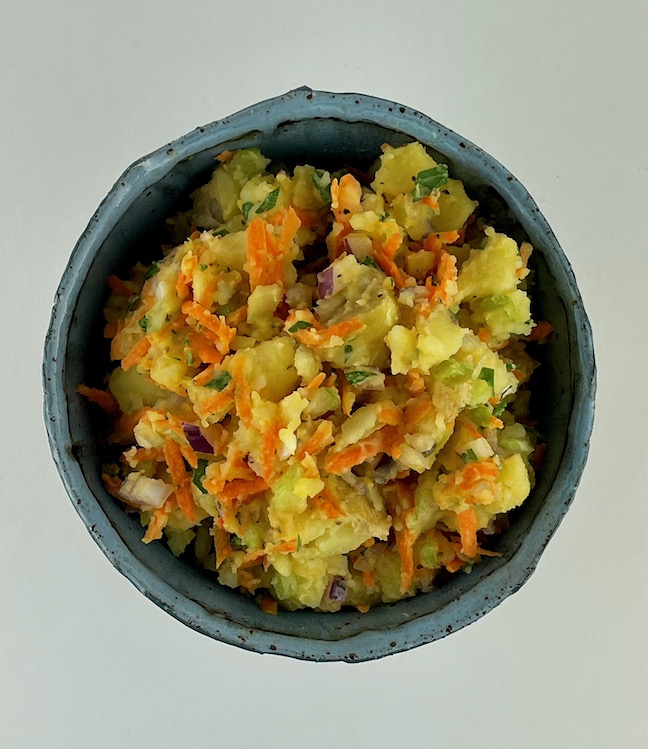 COZY'S POTATO SALAD
Amy's instructions from memory:
Boil, peel and cube potatoes

 

Grate a carrot

Dice an onion

Chop some celery

1 capful of white vinegar

1 tsp yellow mustard

Salt and pepper

Celery seed

Parsley

Mayonnaise
My version:
Combine in a large mixing bowl:
2 lbs boiled potatoes, like Yukon Gold, cut in bite-sized cubes-4-5 cups

I medium to large carrot, grated-about 1 cup

1 medium onion, finely diced (yellow, Vidalia or red)-about 1 cup

3 stalks celery, diced or thinly sliced-about 1 cup

1/4 cup chopped parsley

Whisk together in a smaller bowl:

1-2 TBs white or cider vinegar

1-2 TBs yellow or Dijon mustard

1 tsp celery seed

1 tsp salt

 

1 tsp black pepper

 2 TBs olive oil (or 1/4 cup mayo)
Pour dressing over vegetables and mix well. 
Refrigerate until ready to serve. Makes 6-8 servings
Optional add-ins:
Chopped pickles or pickle relish

Chopped hard boiled eggs

 

Capers

Scallions

White wine

Crumbled bacon

Finely diced radish

Fresh or dried dill, basil or toasted caraway seeds

Hot sauce or cayenne