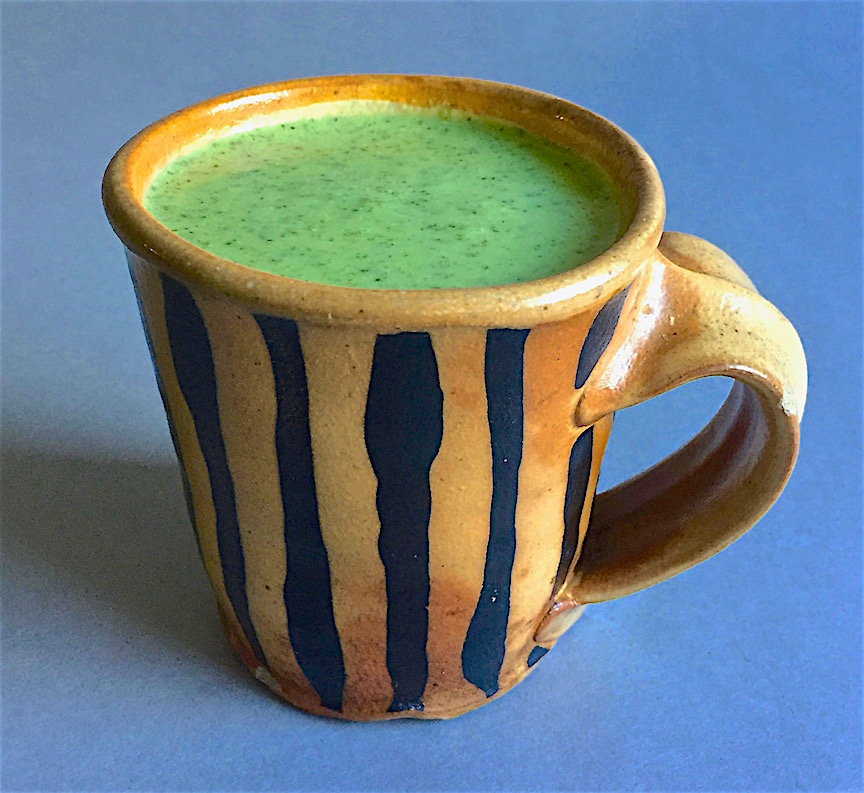 Labor Day has passed and although you may have put away your summer whites, summer vegetables are still plentiful in the markets. This is what we might label late summer, when ripe tomatoes are still available and the hefty winter squashes are just beginning to make an appearance. Although the intense heat of summer is gone, days are not yet cool and I still want something refreshing to eat so I make a simple cucumber and yogurt soup. Cucumbers last on the vine (and in my crisper) longer than most summer vegetables and if you grow them, you know they can pile up in August and September.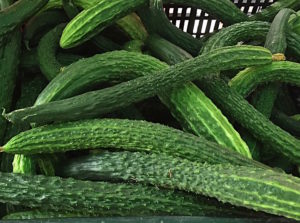 A few weeks ago, I posted ideas for easy cucumber salads. The other way I love to prepare cucumbers is as the primary ingredient in a cold soup. It is light and refreshing, especially in the lingering humidity at summer's end. If you are using organic cucumbers, you can leave the peel intact unless you don't like the taste. Otherwise, please peel them – residual pesticides do no one any favors! Cucumbers are very low in calories and high in water content which is why they are so satisfying on a warm day.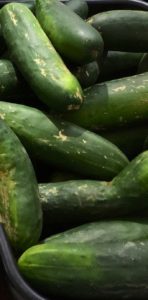 This simple soup includes yogurt so it has protein and could be a complete meal, sprinkled with toasted pumpkin or sunflower seeds and served with a savory cracker or bread. There are almost too few ingredients to call this a recipe and it comes together very quickly and can be varied to suit your taste. It is essentially a little more cucumber than yogurt and if you don't like mint or dill, for example, substitute fresh cilantro or basil. You could add some garlic or jalapeño for heat and a little cumin for spice. If you don't eat cow yogurt, try goat, sheep, almond or coconut. Florence Fabricant published a recipe in The Times last year using avocado instead of yogurt so if you are vegan, try her recipe). Until the roasted vegetables and soups of fall replace big tomato salads and steamed fresh green beans, take advantage of cucumbers and blend up this easy and cooling soup.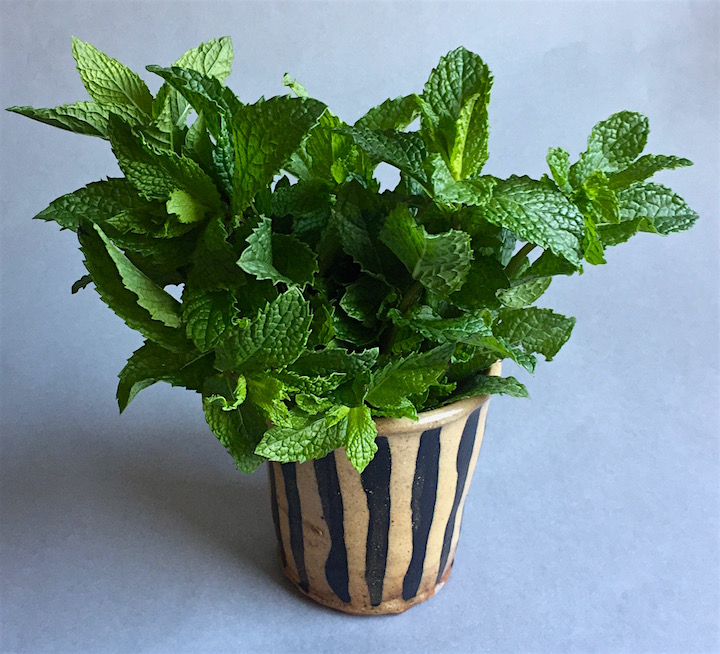 Cold Cucumber Soup
2-3 Japanese, English or Persian-style cucumbers, cut in pieces to equal 3 cups (If seeds are large, scoop out and discard)

2cups plain yogurt (I use either nonfat or whole, depending on what I have)

A generous handful of washed fresh mint leaves and some fresh dill

A big pinch (about 1/2 tsp) cumin (optional)

A handful of washed fresh parsley leaves (optional)

1/2 avocado, peeled (optional)

Juice of 1/2 a lime (optional)

Salt to taste
Blend all ingredients in a blender or processor until smooth and chill until cold. Serve in tumblers or mugs, garnished with mint leaves or chives. Serves 6.