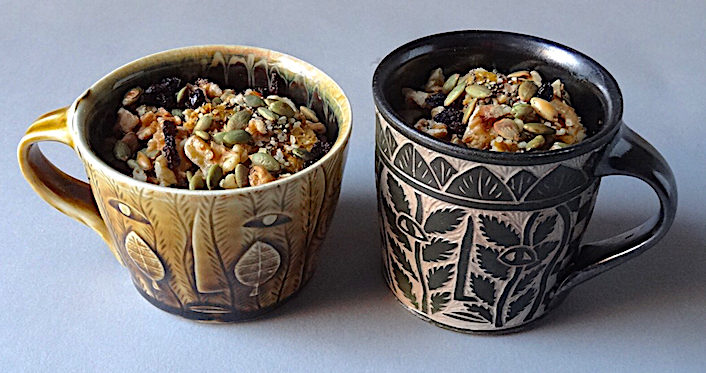 Although the main star of Thanksgiving dinner is usually turkey, the food I look forward to most is pumpkin pie. This may seem unusual as pie crust is far down on my list of reasons to eat simple carbs. On the other hand, the silky pumpkin pudding that fills a fall pie is a good enough excuse for me to eat sweets! Something about the combination of pumpkin custard and spices just hits the spot.
Because I don't care about the crust, I simply make a straightforward pumpkin filling, substituting maple syrup for sugar. Yes, maple syrup is still a sugar but a naturally occurring one with some minerals. At least, that is what I tell myself to justify occasional use! I've noticed that not eating sugar helps relieve my joint and muscle pain but every once in a while it's festive to partake in a sweet to celebrate an occasion. After a big meal, I rarely feel like a heavy dessert but it is satisfying to have something with which to finish. There have been Thanksgiving meals we have ended with applesauce and molasses cookies but I think we will have pudding this year. And, as Anthony Bourdain suggests, there is always cheese.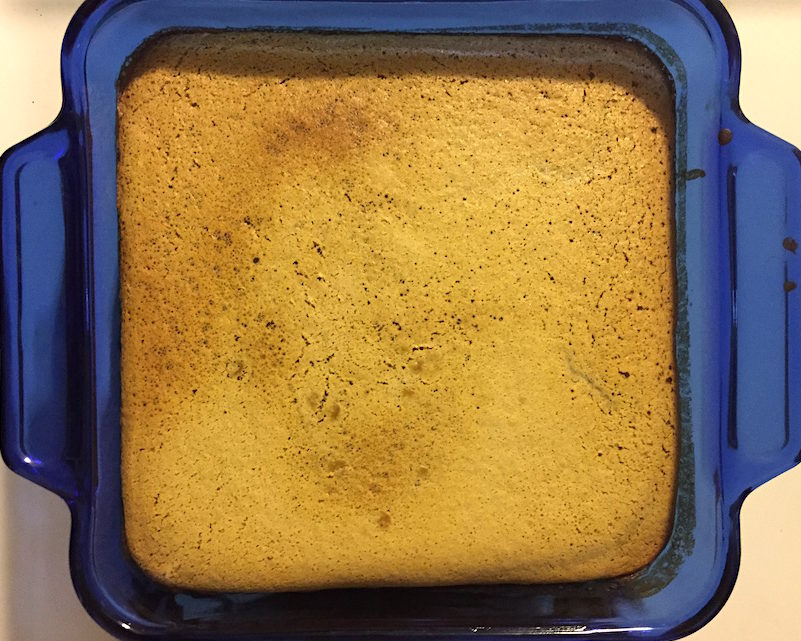 This is the basic recipe that comes on every label of canned pumpkin with a few changes. I used maple syrup instead of sugar, added some spices and an egg, and substituted organic evaporated milk instead of cream or half milk/half cream. I tried the recipe with home baked butternut squash (2 cups) and I thought it was tastier than the canned pumpkin, if slightly more labor intensive. Next time you are baking a squash, just cook an extra to make this pudding. I also tried buttermilk, cream, sweetened condensed milk (I reduced the syrup to 1TB) and coconut milk with mixed results. The buttermilk version was tangy and a little too watery while the one with coconut milk was tasted good but might have been better with another egg to help it firm up. The batches with cream and sweetened condensed milk were denser and delicious, as you might imagine, but rich for my palette. I prefer to save the cream to whip separately with a little bourbon or vanilla to dollop on top of the pudding.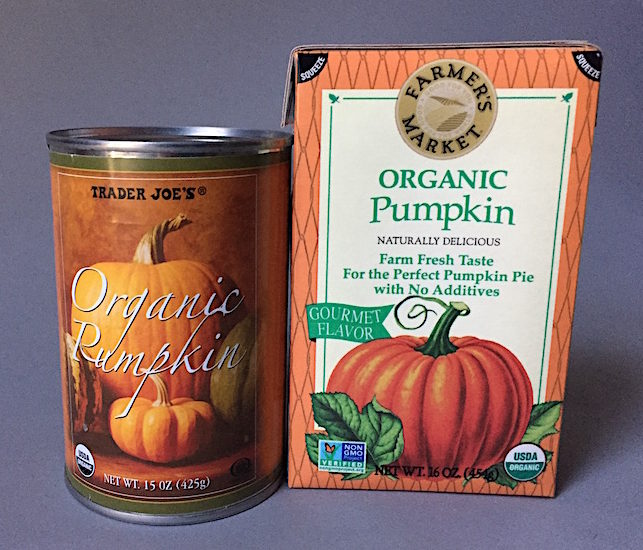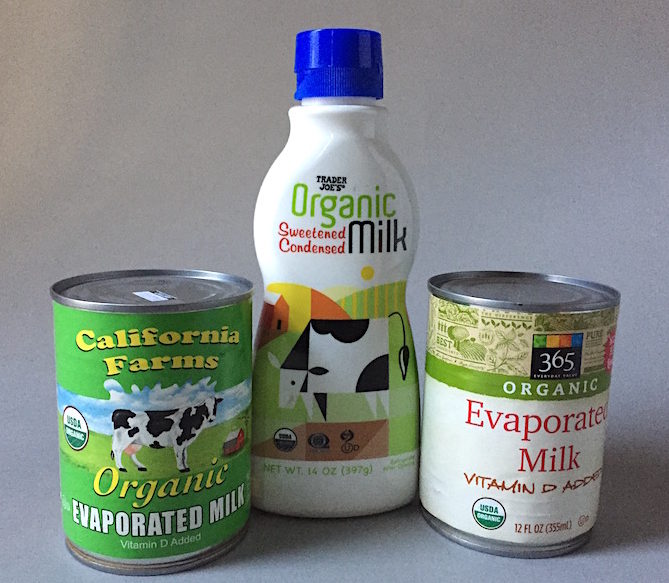 My favorite version, with evaporated milk, is mildly sweetened and highly spiced. In addition to dessert, it is delicious for breakfast (maybe even better because it firms up overnight in the refrigerator) with chopped walnuts, dates or raisins, chia, hemp and ground flax seeds. You can make it in individual ramekins (I don't have any so I used small ceramic bowls and cups) or in a single pie plate or Pyrex. You can bake it without the water bath but it won't have the same custardy consistency. If you put it in when you take out your turkey, it will be ready and warm for dessert. Or you can make it ahead and keep it overnight to stiffen up in the refrigerator.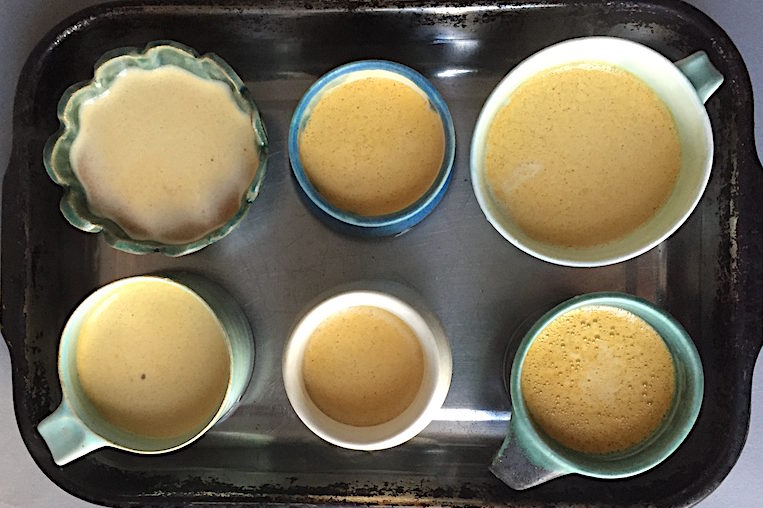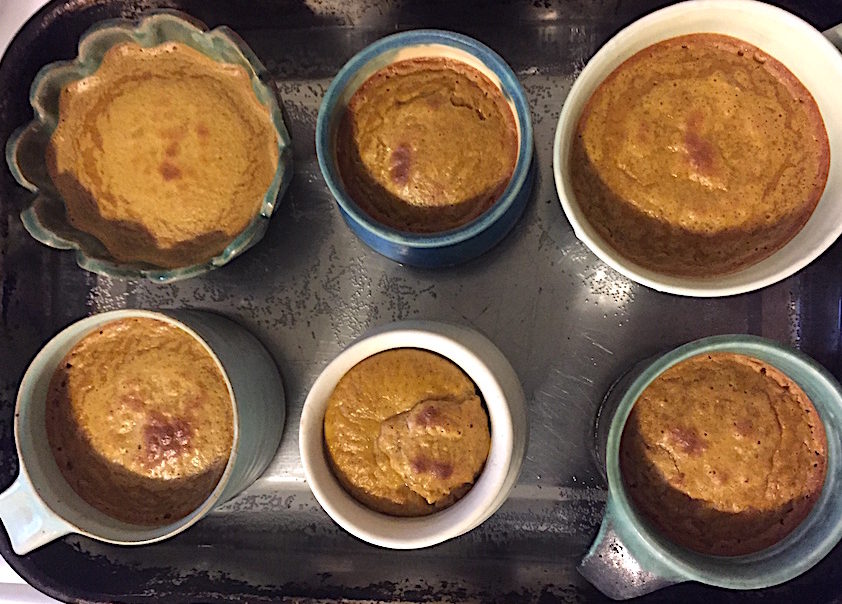 If you really want to make a pie-like dessert but without crust, you can layer the pudding with crumbled ginger cookies (try the hard-to-stop-eating Tate's gluten-free version (or the Trader Joe's Ginger Chunk knock off) or even graham crackers. Add lightly toasted walnuts or pumpkin seeds, chopped dates, raisins or currants and bourbon or vanilla scented or plain whipped cream or yogurt to create a lush parfait.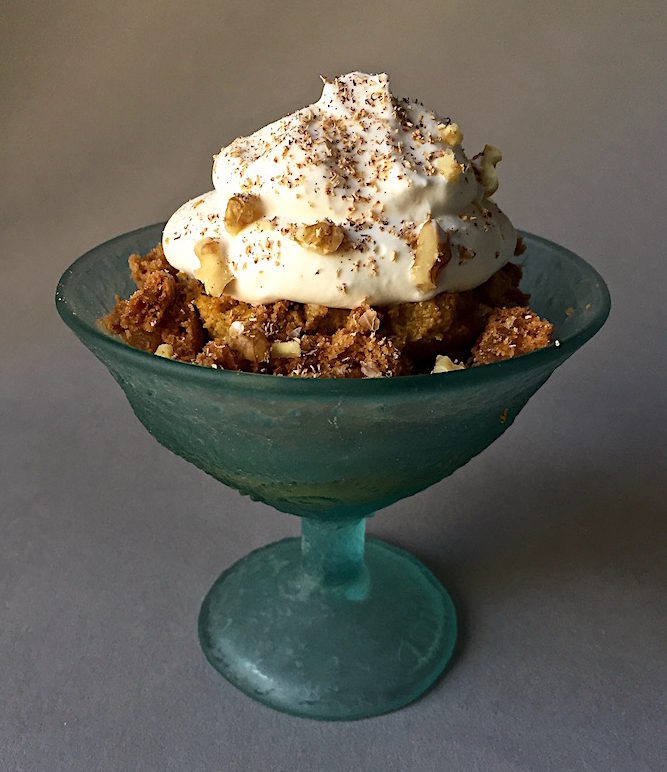 PUMPKIN PUDDING
Blend together until smooth:
1 can (15oz.) organic pumpkin (or 2 cups baked and mashed pumpkin or squash)

1 can (12oz.) organic evaporated milk

1 tsp vanilla extract

1 tsp bourbon (optional)

1/3 cup maple syrup

3 eggs

2 tsps cinnamon

1 tsp ground ginger

1/2 tsp fresh grated nutmeg

1/4 tsp ground cloves

1/4 tsp turmeric

1 shake cayenne (optional)

1 tsp grated organic orange peel (optional)
Pour into a glass pie pan or 6 6oz ramekins. If using ramekins, set in a baking dish and pour in boiling water half way up the ramekins, being careful not to splash the puddings.
Put in a preheated 375 degree oven and bake until puffed and browned, 30 minutes-1 hour depending on size.
Serve warm or cold with a dollop of whipped cream and sprinkle of nuts.