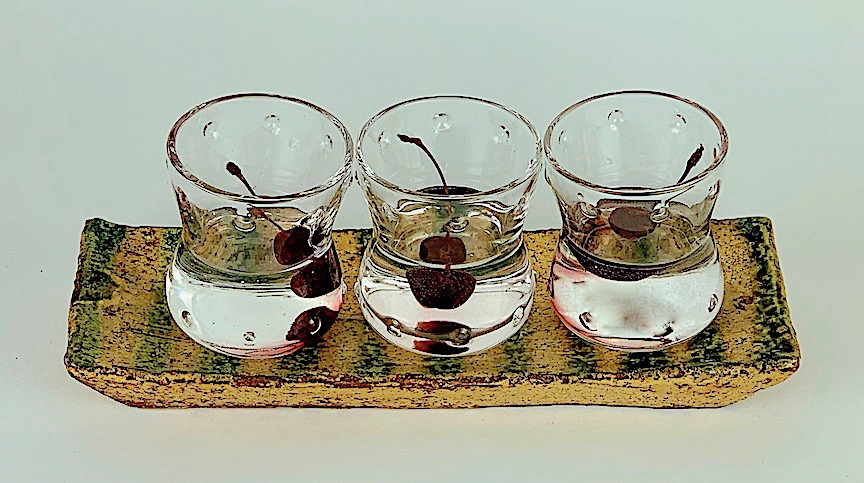 I had never heard of a White Manhattan cocktail until we saw one on a restaurant menu. Nor had I even heard of white whiskey. Where had I been? With a little digging, I found it was invented in the early 2000's by a creative San Francisco based bartender named Neyah White. The white whiskey used in our version, High West Silver, is clear and smooth tasting. It keeps the Manhattan "white", as does using blanc (sweet white) vermouth. A traditional Manhattan is made with "regular" rye or bourbon, red (or sweet) vermouth and a cherry, generally thought of as a warming or winter drink. A white version just seemed wacky so we had to try it. It was delicious.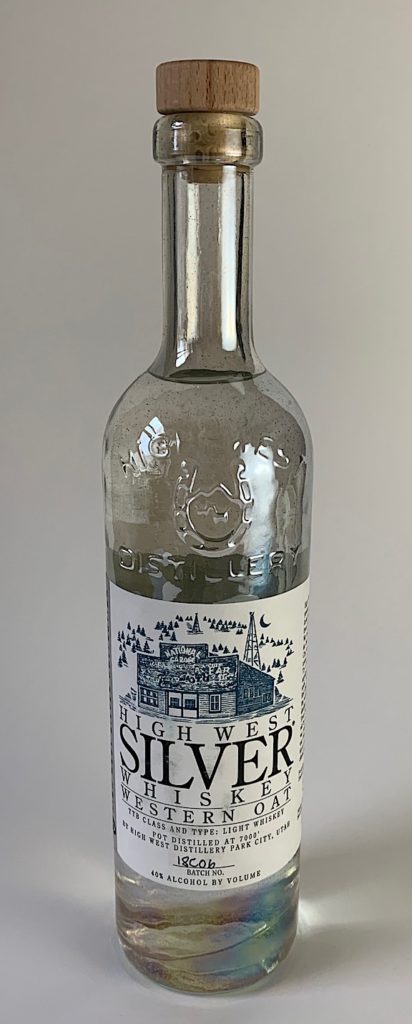 On a tour of the Van Brunt Stillhouse in Red Hook, Brooklyn last spring (a fun outing with a barroom for before or after), we learned that most whiskey is completely clear when distilled and gets its amber tone from months or years of aging in charred wood barrels. High West Silver is an oat-based spirit (85% oats, 15% barley) and, so they joke, aged for about 5 minutes in oak. Some quick research turned up some other clear or "white dog" whiskeys (which seem to be making a comeback after brief fame a decade ago). Hudson, the New York distiller specializing in smooth drinking whiskeys, makes one from corn and Buffalo Trace uses the same mash of corn, rye and malted barley as it does for its aged bourbon but leaves it clear. Death's Door, a company we knew for its gin. makes a white whiskey that is 80% wheat and 20% barley, "rested" in stainless steel and finished briefly in oak. I can see we have a lot of tasting ahead of us.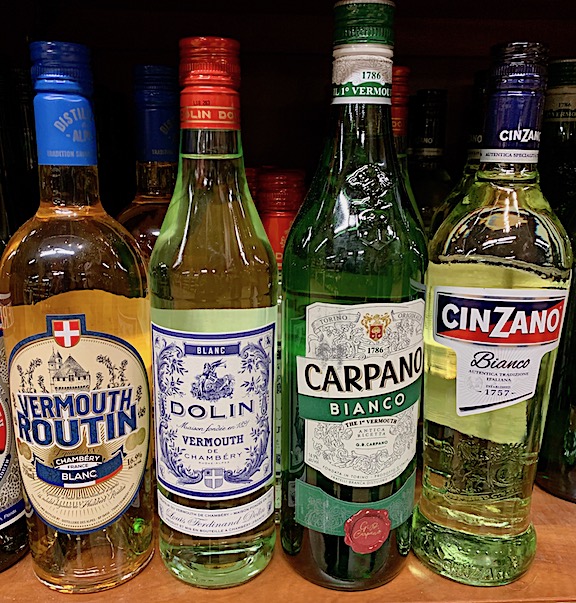 What makes the White Manhattan unique is not just white whiskey. It is also the use of a particular variety of white vermouth – blanc or bianco (the drink we had used Dolin blanc -it is French, after all) with a Benedictine soaked cherry. We tried it first with Little City white vermouth (a small batch, local New York vermouth made with New York State ingredients) and, although it makes a great martini, we found it too dry for a Manhattan. The Dolin blanc works perfectly. To give depth and more complexity, we added Salers, a gentian based French aperitif recommended by a knowledgeable salesperson at Astor Wines. I think Cocchi Americano or Benedictine (which was in the original recipe) would work, too, but would be sweeter. For the garnish, you could soak some dried cherries in Benedictine or use Amarena cherries (I told you about them a few posts ago) straight out of the jar – just rinse first so as not to color the liquor. Or; if you aren't a cherry person, try an orange or lemon peel. A splash of bitters adds a little more dimension. If you like your drink a bit sweeter, juggle the proportions or use the Benedictine instead of Salers. To make your own White Manhattan, just follow this simple recipe and sip with pleasure.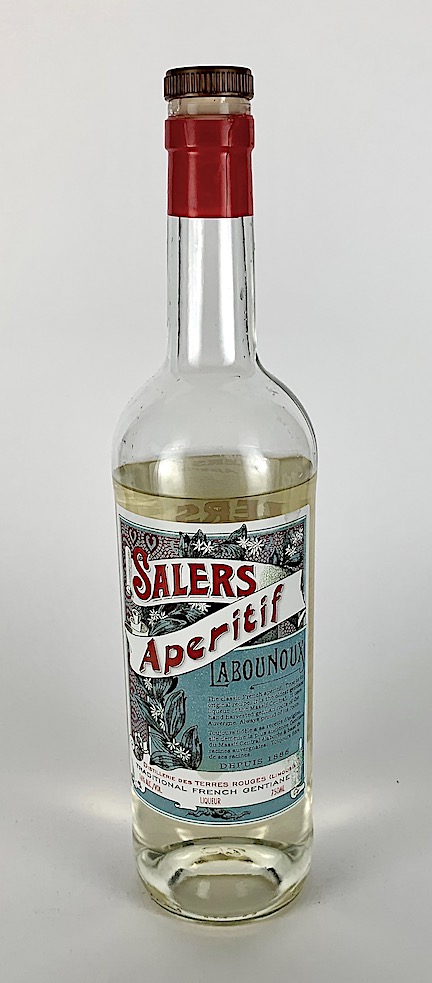 WHITE MANHATTAN (with credit to Neyah White)
Shake together in a cocktail mixer over ice:
1 1/2 oz white bourbon

1/2 oz white vermouth

1/2 oz Salers Aperitif or Benedictine

A couple of dashes of citrus bitters (I used orange)
Strain into a coupé, martini glass or your favorite ceramic tumbler and add a cocktail cherry, plain or soaked in liquor or a rinsed Amareno cherry or a curl of lemon rind.