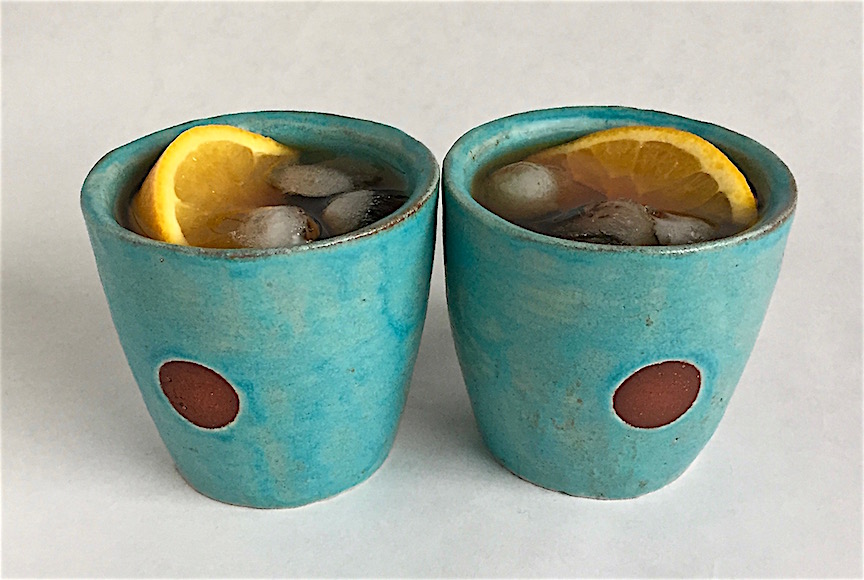 Vermouth is often my cocktail of choice. Add a wedge or slice of orange and ice and I am a happy sipper. For decades I've ordered vermouth on the rocks when a bourbon seemed too much and I didn't feel like beer or wine. With the increasing popularity of sweet vermouth as a stand alone drink in this country, I now have company in my preferred drink and lots more choices.
Vermouth is actually wine fortified with alcohol, often brandy or sherry, but which is lower in alcohol content. It can range from sweet and syrupy to herbaceous and tart. It used to be that you could find only Martini & Rossi or Cinzano in the US but now the choices are much broader. France, Spain and even California are promoting delicious bottles and I am determined to try them all! I started with the more traditional Italians and moved to the more upscale like Carpano Antico, often used as the vermouth of choice in trendy cocktail bars. Dolin is a reliable and smooth French vermouth and my favorite US brand is Vya, which I tried recently at the bar at the Great Northern Food Hall and rates high on my list.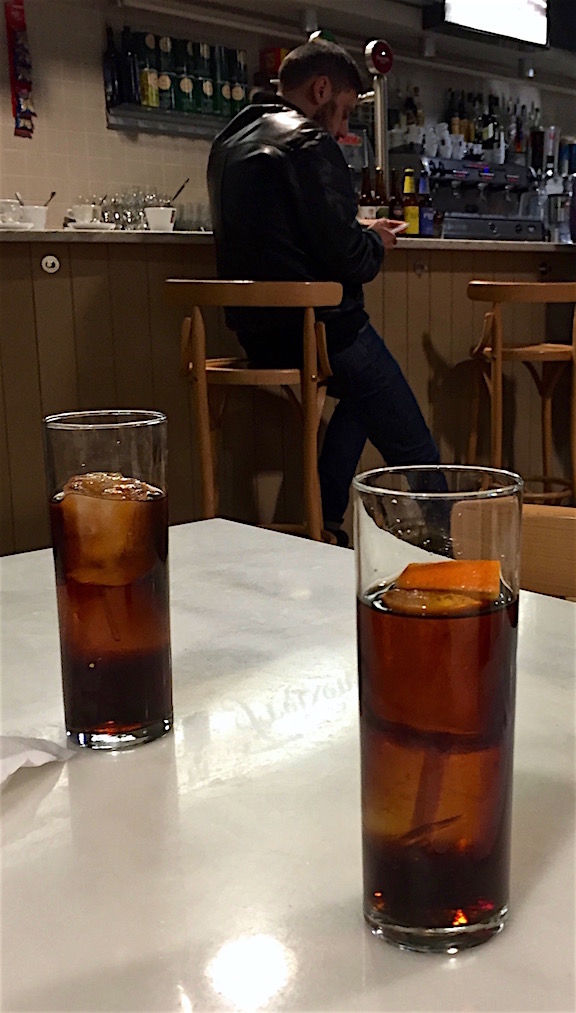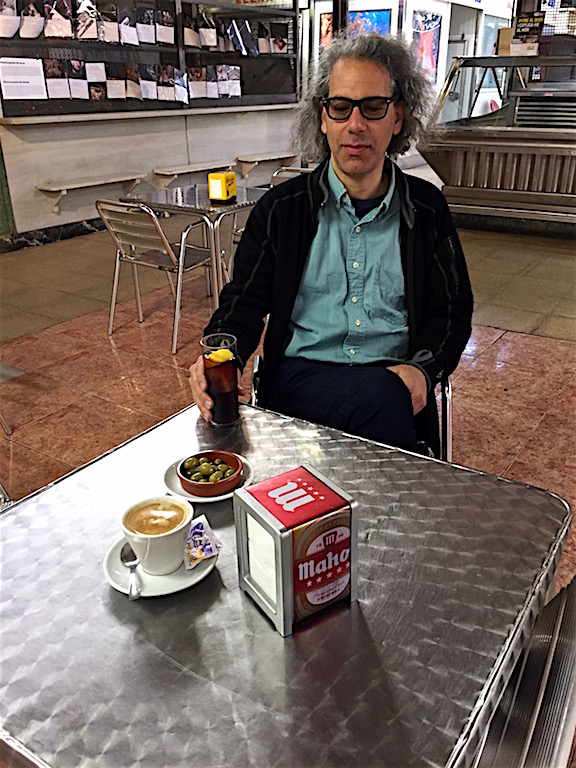 Overall, I think Spanish vermut is my favorite, partly because of the depth of flavor and partly because I love the Spanish tradition of drinking vermouth in the afternoon and on Sunday. I was introduced to Spanish vermouth by our friends Cindy (who spent a year in Barcelona and promised nobody would blink twice if you ordered a vermouth at noon) and Cristina (who took us to a lovely outdoor cafe that had a vermouth list longer than most wine lists) to whom I will be forever grateful. My husband ordered a vermouth alongside my cafe con leche at a lunch counter in an indoor fruit and vegetable market and no one batted an eye as we sat and sipped at 11am. As a bonus, no fancy glass is necessary – any old-fashioned or juice glass will do.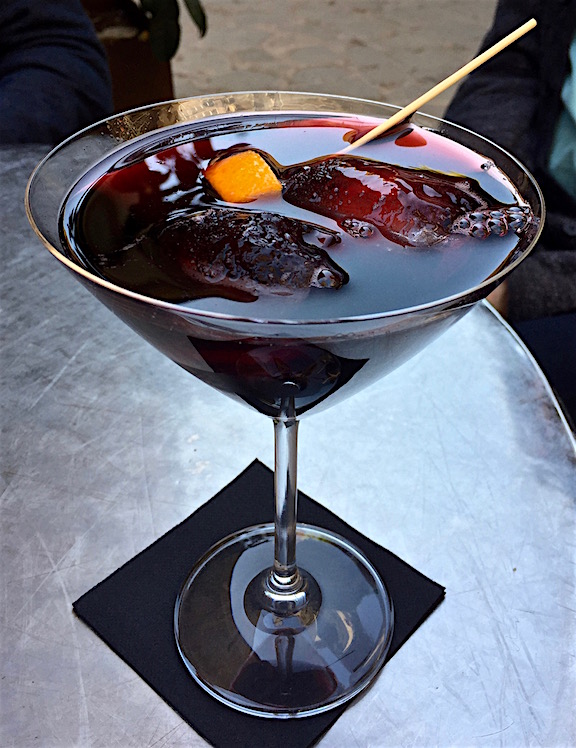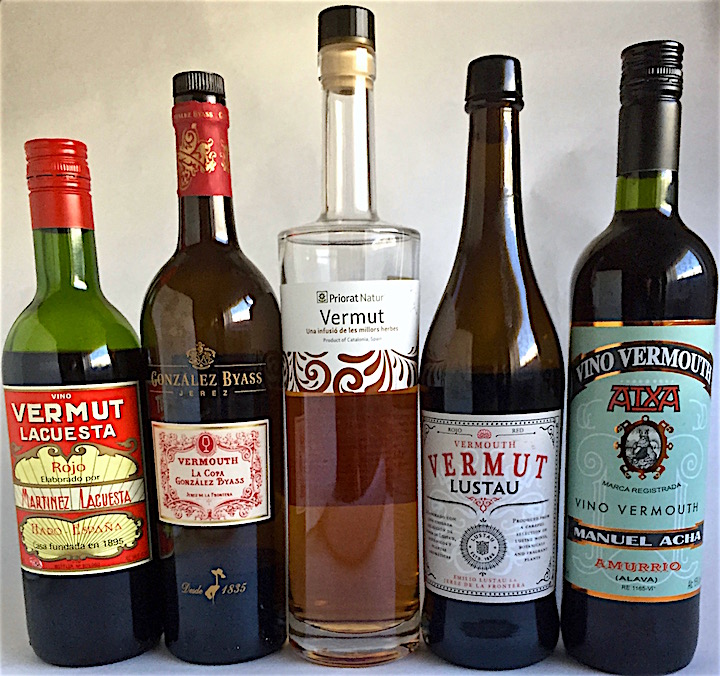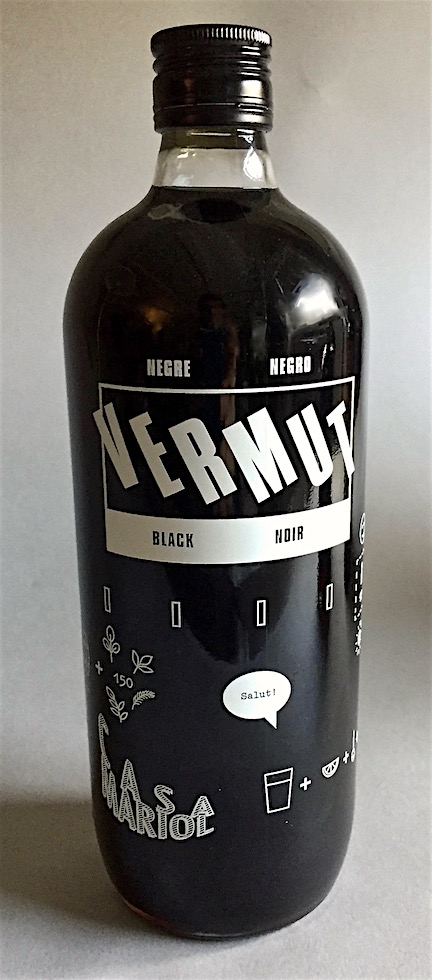 We brought home a bottle of Atxa from Spain and found another here. It is Basque, full bodied and a bit tawnier than some of the others but with a complex herbal range, very good for sipping. The Catalonian Casa Meriol (they call it black but it is really dark burgundy) is quite sweet despite having the best bottle of the lot. It struck us as a bit syrupy (hmmm – maybe over ice cream?) but can be balanced with a splash of seltzer and a squeeze of lemon. A bit like a rose in color, Priorat Natur Vermut is more balanced than most of the others, complex but with a more white wine-like mouth feel with vermouth flavor – absolutely delightful. The LaCuesta Rojo from Haro (Rioja territory) is thinner with more herbal and cinnamon notes. It is less sweet, a little more bitter, very easy drinking and has a beautiful label to boot. The La Copa Gonzalez Byass has more sherry overtones, along with strong botanicals. It is tawny and a little more spicy and medicinal, with a scent of vanilla. One of my favorite Spanish vermouth that is available here (since we aren't finding places that make their own and serve it from barrels for a few dollars a glass like in Spain) is the Vermut Lustau, which became available in the US last year. It is sweet, as is all sweet vermouth, but not very sweet, made from a blend of sherry wines, complex and well balanced with flavorful botanicals like coriander and gentian. I think the Lustau, along with the Atxa and Priorat Natur, delicious but each in its own way.
The two I wouldn't really recommend, although plenty of people seem to love them, are the Perruchi and the Primitivo Quiles. The Perruchi just seems too thin and one dimensional for my taste and the Quiles too sweet and, well, boring. Both would work in a mixed drink – think a Manhattan or an Americano – or in cooking (which is how I will use up my bottles) but I prefer one with more complexity.
No matter which red vermouth you choose, try it the Spanish way, with ice and a slice or wedge of orange. At about 13% alcohol, you can sip it happily for a long time without getting sloshy. If you are going to be drinking wine with your dinner, vermouth, like Lillet or Aperol, is a good choice for an aperitif because it is a fortified wine. Vermouth isn't strong but is tasty and whets your appetite for its more formal cousin, wine, which may join you with your meal. It can also be used as a digestive, served after eating to help digestion, like brandy, port or a liqueur. Just remember to store an open bottle in the refrigerator. Don't be surprised when you see how many types of vermouth cocktail bars are starting to stock. It may be wishful thinking but it can't be long before the house brewed barrels of vermouth start appearing in bars! And if you are in search of a last minute valentine, a bottle of Spanish vermouth may be just what you need.