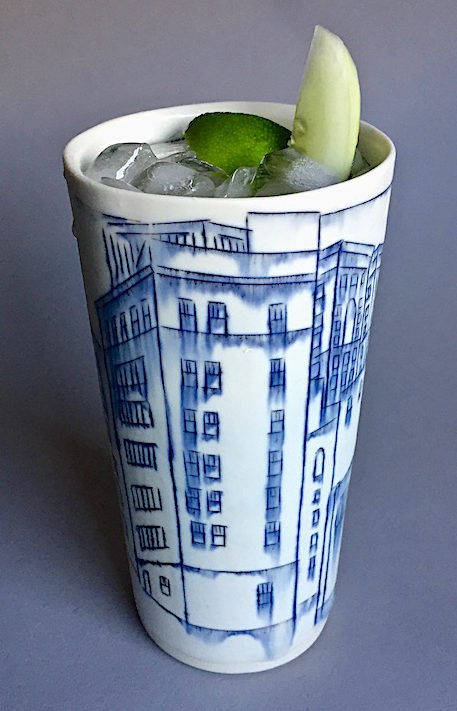 A gin & tonic may be the quintessential summer drink but much depends not only on the gin but on the tonic you use. There are many more choices out there now than the old Schweppes, Seagrams or Canada Dry and the good news is that many are made with high quality ingredients, no sodium benzoate as a preservative, saccharin or high fructose corn syrup. The new fangled versions are not your grandparents' tonic water – these are specialty drinks that are worthy of mixing with your artisanal or small batch gin or vodka. In summer, I often drink an Aperol Spritz as a cocktail. But if I don't feel like ordering alcohol, I often opt for tonic water so I am happy there are some flavorful, less sugary options.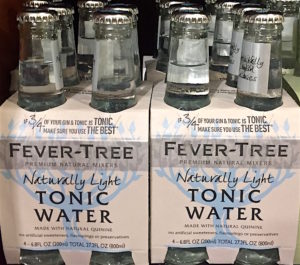 Originally developed to prevent malaria, tonic was made from quinine (from tree bark) dissolved in bubbly water. It became a mixer for gin (made palatable by the addition of sugar and lime), drunk by British officers stationed in colonial India. The problem with most commercial tonic water now is the high sugar content which makes it just another sweet soda. Some of the newer tonics have less sugar, like the Fever-tree Naturally light Tonic, which uses fructose (fruit sugar but still sugar) and Q, which has a very low sugar content and uses agave instead of actual sugar. None are completely unsweetened. The addition of freshly sliced lime and a little squeeze of fresh lime juice or a slice or spear of fresh cucumber really makes a big improvement no matter which tonic water you choose.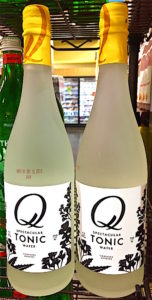 I actually couldn't find some of the tonic waters I had read about (Fentiman's, Indie and 1724) so I can't recommend them. Plus if they are hard to find in NYC, they aren't easily obtained. If you find them, please let us know where and how they taste. I can recommend the Q, which is hardly sweetened and quite quinine-ish, and the Fever-tree naturally light, which is a bit sweeter and more traditional tasting but with less sugar than the grocery brands. They are both widely available in grocery stores and gourmet markets. Gin isn't my drink but judging from a recent party we had, Death's Door Gin from Washington state is a very well-liked brand as well as the more commonly seen Hendricks and Bombay Sapphire. Not being a scientist or nutritionist, I don't know the facts on the supposed curative properties of tonic (banishes leg cramps, fights malaria, etc). My understanding is that you would have to drink too much of it to be effective to be practical. Instead of thinking of it as a "tonic" in the medical sense of the word, I just like to think of it as refreshing.