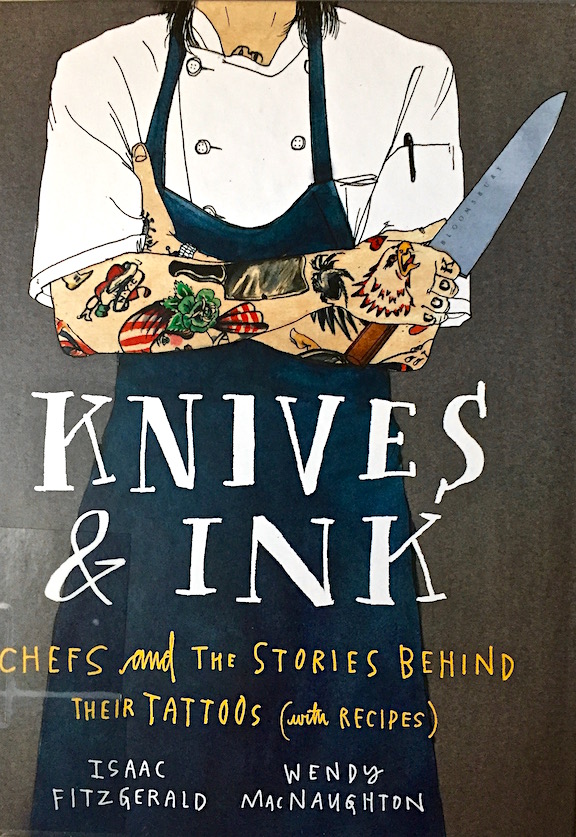 Making a meal for someone is a lovely gift but it's a one shot present. Giving a cookbook (or cooking classes, if you are really going all out) is the gift that keeps on giving. Like teaching someone to fish, a cookbook provides the basis for years of pleasurable meals. And even if you are gifting people who have been cooking for years, they need fresh ideas and recipes to keep themselves interested and growing.
To embellish your gift, give the book along with a utensil (like a microplane grater, wooden spoon, cutting board or citrus reamer) or with specific spices that might be needed, depending on the cookbook. You might include cumin, mustard and coriander seeds with an Indian themed book or za'atar, sumac and pomegranate or date molasses with one on middle eastern cooking. And doesn't every cook need fresh, hefty pot holders, a digital thermometer or boxes of unbleached parchment and waxed paper to accompany the new book?
I read cookbooks for pleasure as well as for the recipes. The best include wonderful stories or anecdotes. But to give one as a gift, I make sure that not only does it include good writing and photos but that the recipes sound delicious and are easy enough to recreate. If I read a cookbook and only find one recipe I want to make, it is not enough to get me to buy it. Or if the recipes are too complicated or I have trouble keeping them straight. I often take out stacks of cookbooks from the library in hopes of finding one that looks like it would be useful enough to buy.
With all that in mind, here is my list of 2016 cookbooks in which I found many recipes tempting enough that I would buy them. The selections are surprisingly global, considering my usual go-to recipes are generally "American healthy." Please see my all time favorite cookbooks listed in the permanent pages of A Good Dish for older but still useful suggestions. I may have to add some of these terrific books to my own collection.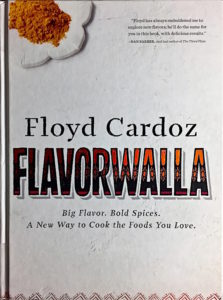 Flavorwalla by Floyd Cardoz, (a Top Chef winner who worked in several restaurants (Tabla and North End Grill) before opening Paowalla this year), has so many recipes I want to make, I don't know where to start. From citrus-brined chicken to sticky toffee pudding (one of my favs), Cardoz's dishes are full of interesting spice blends and herbal additions to elevate ordinary meals without being complicated. His instructions are thorough with thoughtful explanations and lots of beautiful photos. He includes a section of basics, such as stock and tamarind paste so you can make them yourself.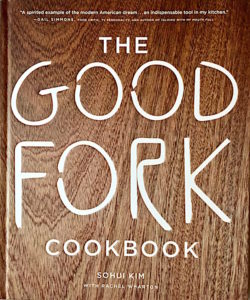 The Good Fork Cookbook by Sohui Kim (the Korean/American chef and restaurant owner) with Rachel Wharton. Wide ranging stories from her Brooklyn kitchen with recipes that are do-able and have great illustrative photos. This is comfort food based in the cooking of many countries because of her family and professional experience. Reading it made me want to go to her restaurant although the recipes seem easy enough. Her recipes, with photos, for dumplings makes them look more approachable than usual and the picture of her ribs – well, see if you don't salivate.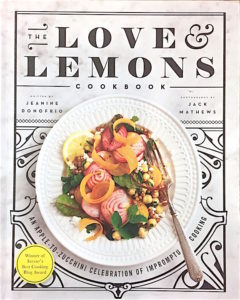 The Love & Lemons Cookbook by Jeanine Donofrio (whose blog bears the same name – loveandlemons.com) is vegetarian and organized by vegetable, a logical way to look for recipes based on what you have to cook. Most appealing to me are her recipes for soups, tacos, rice dishes and salads. Each recipe is beautifully photographed and many have step by step illustrations and variation charts, all quite helpful.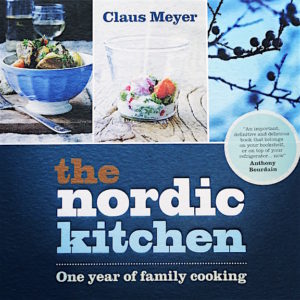 The Nordic Kitchen: One year of family cooking by Claus Meyer (of Noma and the Great Northern Food Hall at Grand Central – my favorite, new midtown stop). Lots of ideas for beets, cabbage, carrots, apples and mushrooms as well as fish, meat and game recipes that are not complicated. A few exotic ingredients but pretty down to earth and clearly written.
Soframiz: Vibrant Middle Eastern Recipes from Sofra Bakery & Cafe by Ana Sortun & Maura Kilpatrick (from the chefs of the Boston bakery/cafe). Both savory and sweet recipes, including baked goods, salads and the kind of spreads and dips with which to create a wonderful mezze.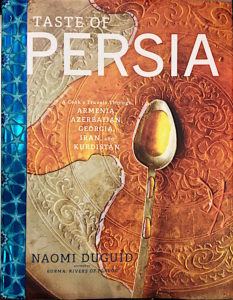 Taste of Persia: A Cook's Travels Through Armenia, Azerbaijan, Georgia, Iran and Kurdistan by Naomi Duguid (a Canadian food writer and photographer) is part cookbook and part travelogue. She includes descriptions of places, types of food, people and ingredients and offers different takes on rice dishes, meats, soups, fish and breads. The book is organized by country, has a useful glossary, beautiful photos and reading it feels like you are taking a trip.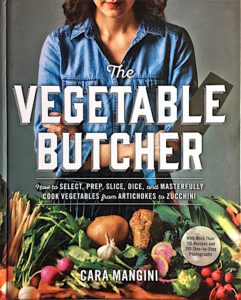 The Vegetable Butcher by Cara Mangini (the granddaughter and great-granddaughter of meat butchers) also organized her book by vegetable. The beauty of this book is the step by step photographed instructions on cleaning, prepping and cutting as well as the discussions of different cooking methods appropriate to each vegetable. She includes lots of sauces and dressings and ways to vary them, which is so helpful.
Za'hav: A World of Israeli Cooking by Michael Solomokov (the creative Philadelphia chef and restauranteur) – His moving personal stories and commentaries are fun to read and the photos are gorgeous. I will try his easy sounding takes on hummus, challah, chicken meatballs and pomegranate glazed lamb, among many others. This is a hefty book with accessible recipes ranging from simple spreads to more complex baked goods but not too complicated.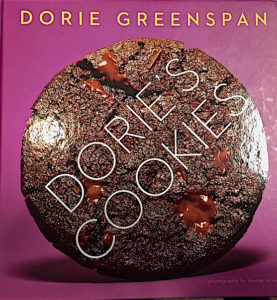 If you need a gift for a baker, you can't go wrong with Dorie's Cookies by Dorie Greenspan, (the New York and Paris based baker who dreams up new cookies while sleeping). Although I only bake now for special occasions, I hope I find an excuse to make her World Peace Cookies (full of chocolate) soon. The section on savory rather than sweet cookies, more like rich crackers, made my mouth water just reading it and I'm sure any one of those recipes would enhance any cocktail hour. Silicone baking mats or parchment paper or sanding sugar would be a nice accompaniment.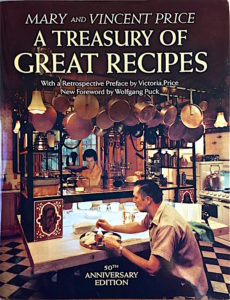 There were a few books that almost defy categorization but would make wonderful gifts. For the experienced cook, A Treasury of Great Recipes by Mary and Vincent Price (yes, Vincent Price of the old horror movies) offers menus, stories and recipes from their travels and is a bit of a nostalgia trip. The Artists' and Writers' Cookbook: A Collection of Stories with Recipes edited by Natalie Eve Garrett is exactly as it says – stories by artists with recipes. Contributors range from Roz Chast and Ed Ruscha to Jane Smiley and Ruth Ozeki. One could read it like short stories or cover to cover.  Knives & Ink: Chefs and the Stories Behind Their Tattoos (with Recipes) by Isaac Fitzgerald and Wendy MacNaughton is quirky yet somehow riveting with engaging stories and wonderful drawings.
If you are not giving handmade pottery this year, consider one of these well-written cookbooks. Each one will provide the recipient with the inspiration, guidance and instructions for preparing many meals in the years ahead.