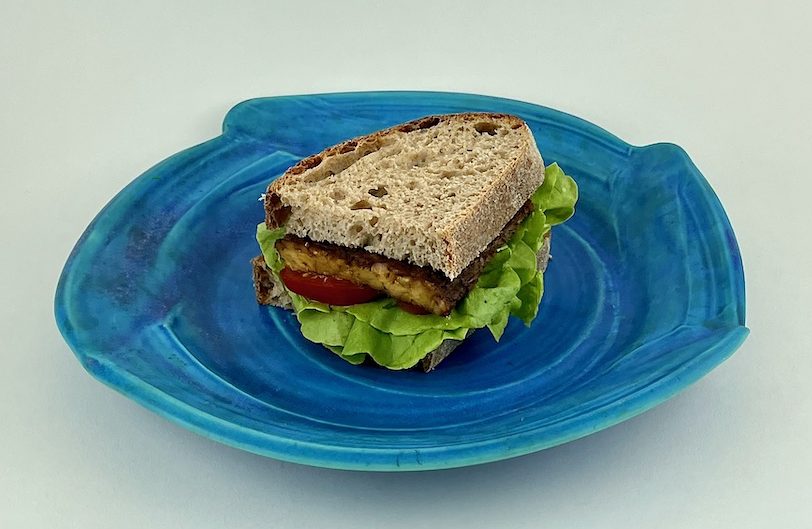 January is a month of good intentions, especially with food. I keep hearing stories on the radio about how more and more people are trying to eat more plant-based foods like beans, tofu and tempeh. Tempeh is one of those "health" foods I thought I was supposed to eat but often had a hard time choking down. I never liked the taste but managed to eat it occasionally fried crispy or disguised in some way just because I thought it was good for me. The only way I could happily consume it was in a burrito made with sweet and sour barbecue sauce at a New York City Californian Mexican place we loved (RIP Burritoville). Fortunately, I found and played with a recipe from The Modern Vegetarian Kitchen, reducing the oil and sodium and upping the spices so it comes close to that barbecue flavor in my memory; I now actually enjoy eating the tempeh prepared this way. We've been making Reuben-style sandwiches with it on dense whole grain rye bread but since the taste reminds me of those delicious saucy tempeh burritos, I also like using it in wraps with salad or leftover greens or sautéed vegetables plus avocado.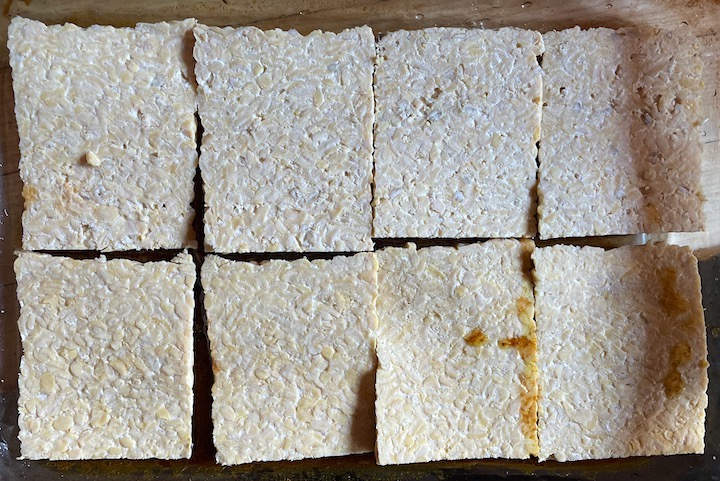 Tempeh is a block of fermented soybean, traditionally from Indonesia. It is quite nutritious for a soy protein because it contains the whole soybean, unlike tofu, and due to fermentation, is more digestible than most beans. The health value of soy is constantly being debated but even among soy products, tempeh comes out on top because it is both whole and fermented.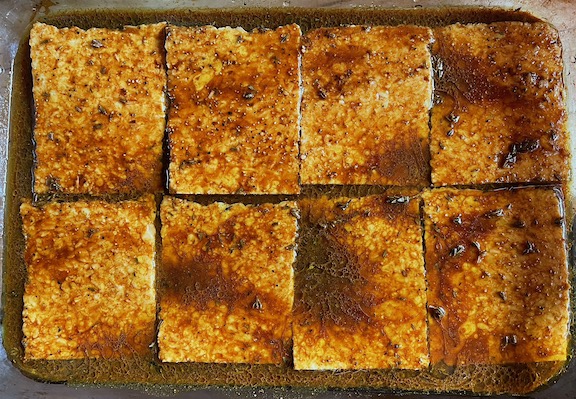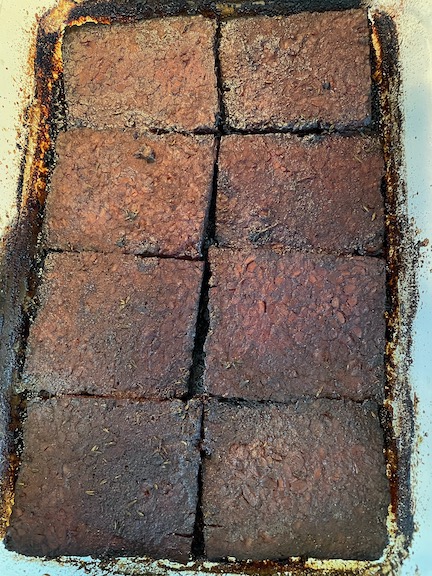 You can make crunchy little croutons by frying cubes of tempeh that are fun in salad or use fried tofu in nori rolls but marinating tempeh in barbecue sauce is by far the tastiest preparation I know. The leftovers (it keeps up to 5-6 days refrigerated) are a quick meal when served over rice or added to a salad. I try to make it before my husband travels because a bbq tempeh sandwich can stay fresh unrefrigerated for hours and still taste good. This bbq tempeh recipe is  easy but if you have a barbecue sauce you love, use it instead of this one. Just follow my baking instructions. Barbecued tempeh is an economical, nutritious and good tasting vegan protein to spice up your meals.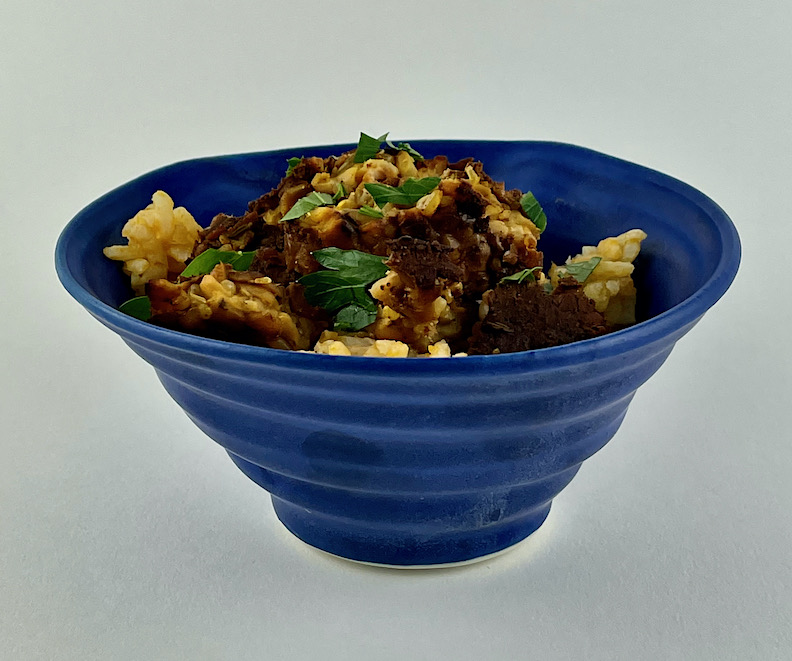 1 lb (2 8oz packages) tempeh (try to buy organic soy products)
Cut each block of tempeh in half and then slice through horizontally so you have 4 thin slabs from each block, total of 8.
1/4 cup low sodium soy sauce or tamari
3 TBs date or maple syrup
2 tsps Worcestershire sauce
1 tsp chipotle chili powder
1 tsp smoked paprika (if you want spicy, omit this and use 2 tsps chipotle chili powder)
Pour half of the marinade in a baking dish or baking sheet just large enough to hold the tempeh in a single layer. Place the slices of tempeh in the dish and pour the rest of the marinade on top. Cover the dish tightly with foil lined with parchment paper (or use a cover if you have one).
Bake 45 minutes. Uncover and bake 10-15 minutes more, until all the marinade is absorbed.
Cool and refrigerate up to one week well wrapped or covered.