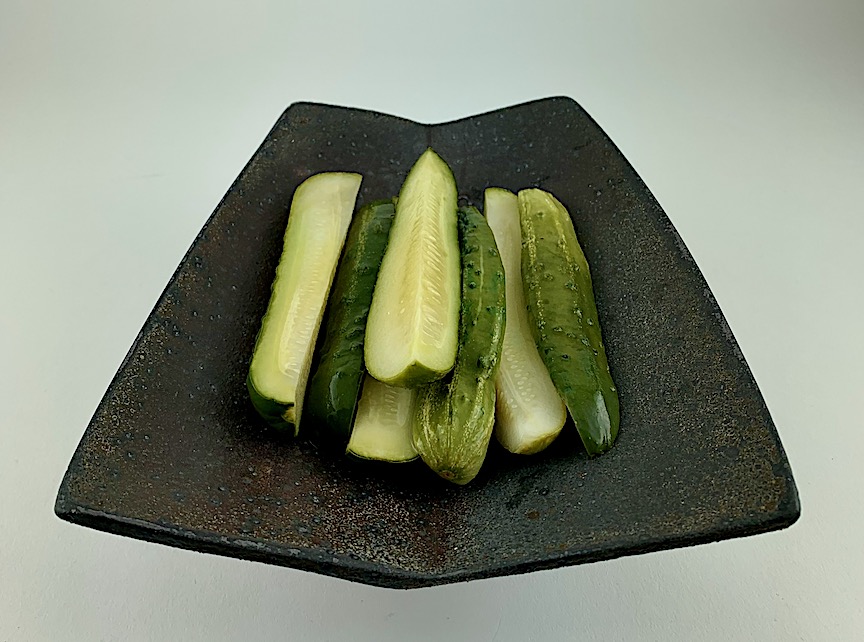 Homemade refrigerator pickles pack a lot of punch for the small effort it takes to make them. Kirby cucumbers are perfect for pickling right now. When I spotted some at the farmers market last week, I bought 2 quarts and got to work. You will need some clean (either run through the dishwasher or washed with soap, well rinsed and briefly boiled) glass jars with lids, white vinegar, salt, garlic and pickling spices.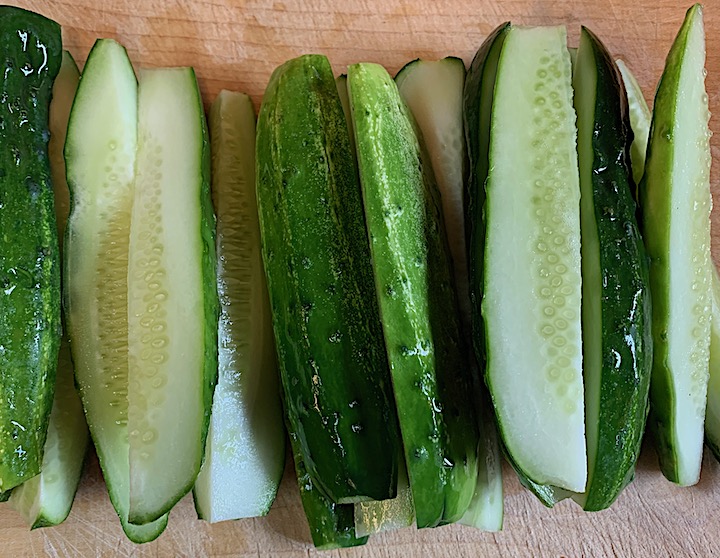 Pickles and sauerkraut are having a moment, along with yogurt, kefir, kimchi and other fermented foods since they are high in pre and probiotics. Vinegar pickles are not but they taste good and have all the good qualities of the vegetables you use. Some pickles can be extremely salty but I have limited the salt in this recipe. The amount of salt you use is up to you. If you don't like or can't eat vinegar, make a salt brine using a ratio of 1 to 3 kosher salt to water and proceed with the rest of the recipe.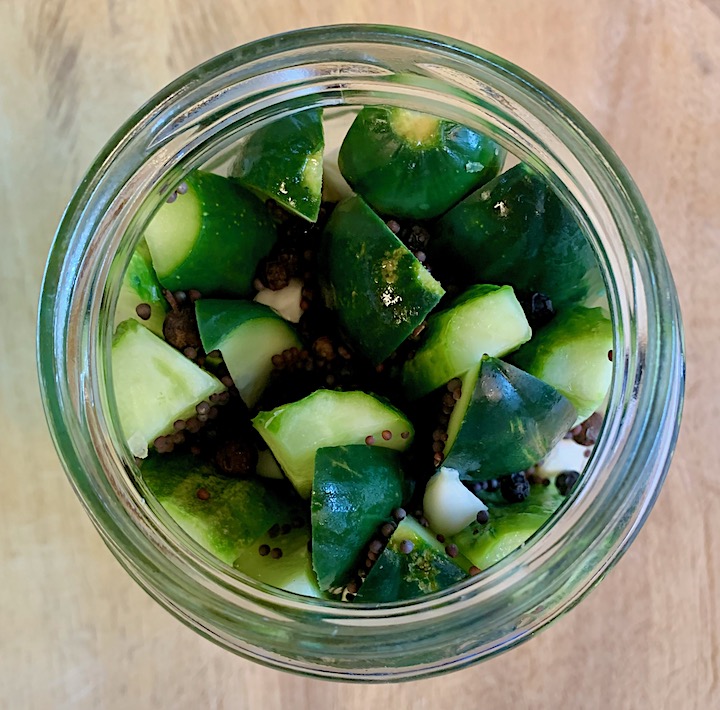 I often see beautiful photos of homemade pickles in matching Ball jars but I just wash out and save glass jars from food or condiments we have eaten. They are good enough because I am not boiling and processing my pickles (too much heat in the kitchen), just refrigerating them. The spices will depend on your preferences. Start with mustard seeds, peppercorns and fresh dill and then see if you want to vary the flavor. Almost any spice seeds can work-coriander, fennel, celery, dill and cumin-plus bay leaves, fresh horseradish, ginger, turmeric, allspice and cloves are all good flavorings. If you don't like garlic, just leave it out or substitute shallots. If you hate dill, use fresh thyme or another herb. Most pickle recipes call for sugar but I didn't use any. For a touch of sweet, add a tablespoon to the brining liquid before boiling or, for really sweet (bread & butter style) pickles, add up to a cup of sugar. And you don't have to stop at cucumbers. If you blanch them, carrots, daikon, sweet and hot peppers, beets and green beans all make delicious pickles. Make certain to pour the brine to the top of the jar to make sure the vegetables are completely covered. Then refrigerate 2-7 days, depending on how cured you want your pickles, and munch away.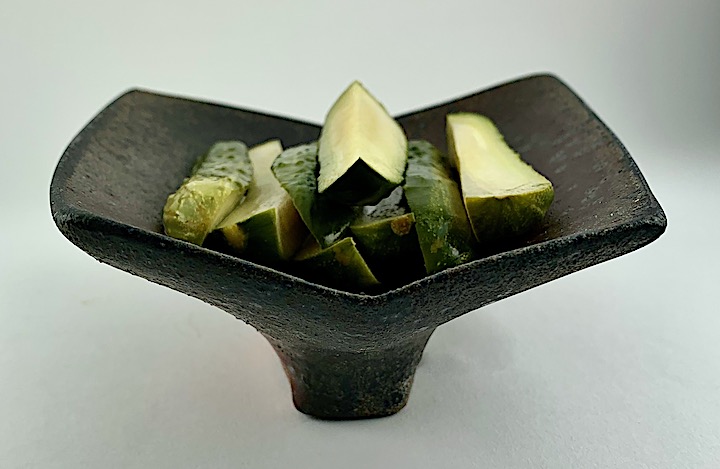 REFRIGERATOR PICKLES
8-12 Kirby cucumbers, enough to fill 2 wide mouth 12 oz or quart glass jars with lids

3-4 garlic cloves, peeled and quartered

1 tsp mustard seeds (I used black)

1 tsp peppercorns (I used black)

6-8 sprigs fresh dill

3 cups white vinegar (cider vinegar will work but may discolor cukes)

3 cups water

1 tsp kosher salt
Combine vinegar, water and salt in a small saucepan and bring to a boil. Simmer until salt is dissolved and set aside to cool while preparing vegetables.
Cut washed cucumbers into spears (or slices, if you prefer) and pack pretty tightly upright into clean glass jars.
Push garlic pieces and dill sprigs in between cucumbers.
Sprinkle in 1/2 tsp mustard seeds and 1/2 tsp peppercorns into each jar. I added a few allspice berries to each, as well.
Pour in somewhat cooled pickling liquid to fill jars, making sure cukes are immersed. Close with lids and refrigerate at least 2 and up to 7 days before eating, depending on how pickled you want them. Pickles, when under liquid, should keep in the fridge up to 2 months.
This recipe makes 2 jars of pickles but it could easily be doubled or halved, and you can use any size jars you like.