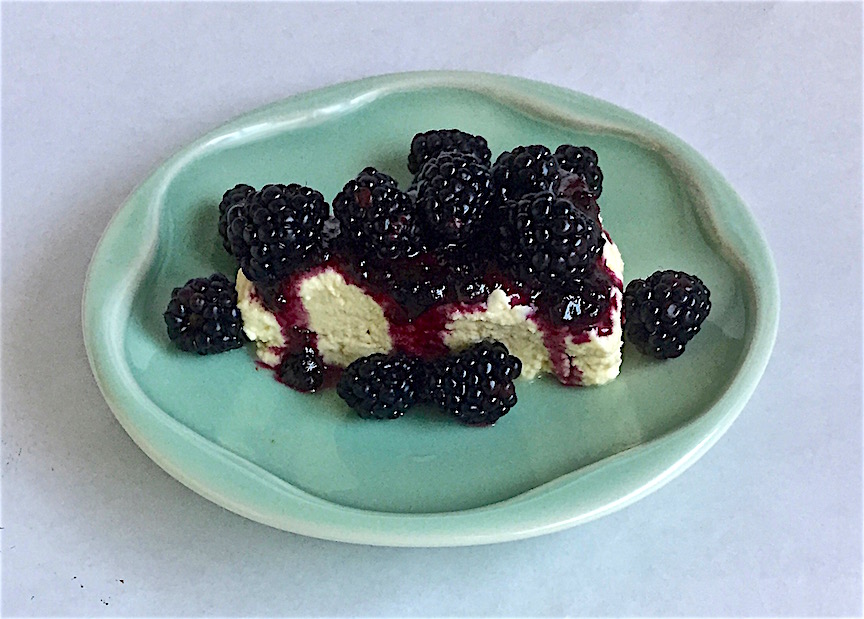 We have a minor dessert dilemma in our home. My husband loves cheesecake. Always has. Especially the tall Italian style you used to find on the lower east side of Manhattan or on Arthur Avenue in the Bronx. But he has become a healthier and more abstemious eater and now eschews most sugar and saturated fat so cheesecake no longer fills the bill. Last spring, when his birthday was approaching, I decided it was time to reckon with these conflicting desires. It took me many tries and although it's far from perfect, I came up with what is essentially a baked ricotta pudding topped with berries, his favorite. It's not the fabulous layered ice cream cake on a cookie crust I make for my son's birthday but, believe me, it tastes better than it sounds.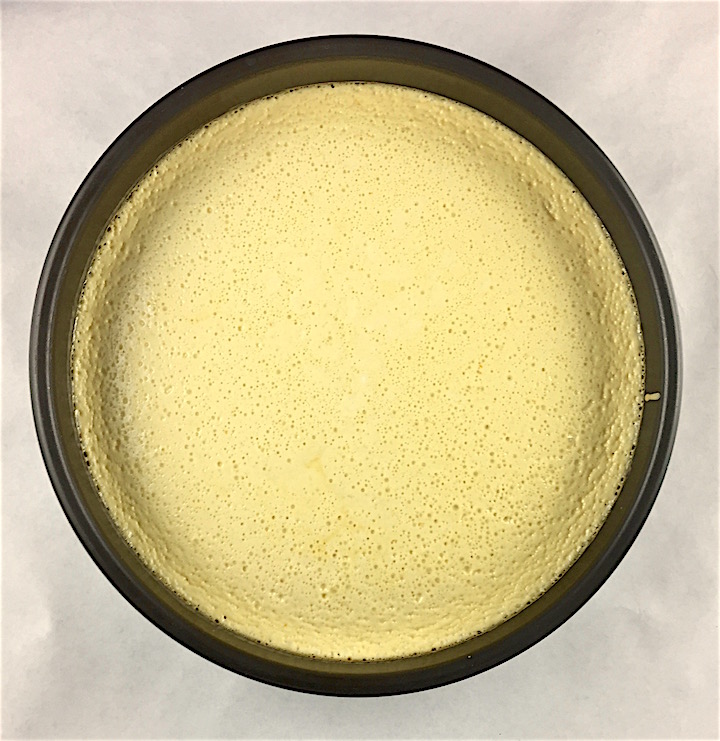 Because I decided to forgo a crust, I felt a thick pudding (he loves chocolate pudding) might work if I could get the taste right. This recipe is the result – an amalgam of a custard pie and a cheesecake, and good for dessert or breakfast. I used a combination of Greek yogurt and ricotta cheese with maple syrup replacing sugar. The more eggs you use, the thicker, stiffer and richer the "cheesecake" will be. You could use gelatin or agar to firm up the texture instead of eggs but it would be more like pannacotta. Portion it out, bake and serve the pudding in ramekins or short glass jars, in keeping with the current layered breakfast/dessert in a jar trend, or use a single, larger cake pan or soufflé dish and spoon it out family style. If you want to serve it like cheesecake, sprinkle some graham cracker, digestive biscuit or ginger cookie crumbs to cover the bottom of a greased springform pan,pour in the pudding and bake. It holds its shape when sliced if you treat it gently.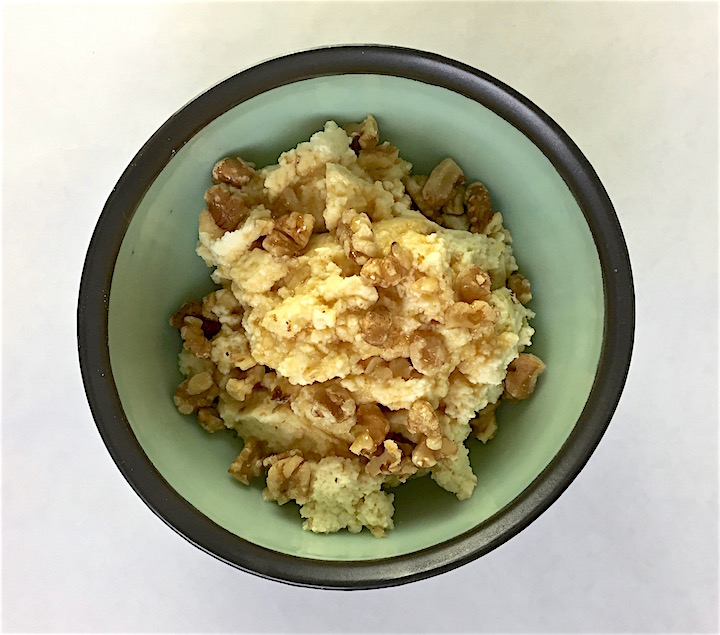 Top this baked "cheesecake" any way you like. Choose any topping from berries, with or without a fruit sauce or blop of jam, to maple syrup with toasted walnuts (delicious). Blend in some cocoa powder, melted chocolate and chocolate chips. Or use slices of cooked citrus, caramelized bananas, fresh kiwi slices or pitted, halved fresh or cooked cherries. It's your dessert, your choice. I liked it plain but my husband preferred it with fruit spread and berries. It isn't your usual cheesecake but it is pretty good.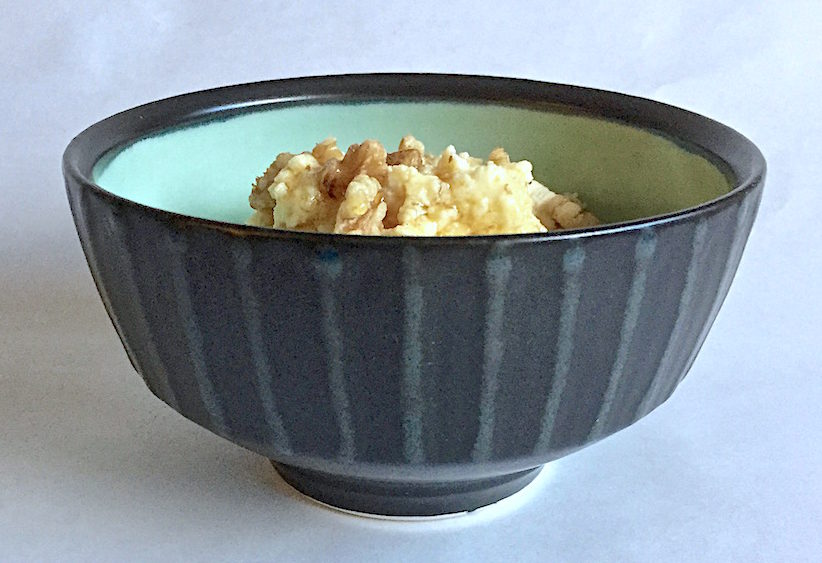 HEALTHIER CHEESECAKE/CHEESECAKE PUDDING
Preheat oven to 350 F.
Mix just until smooth (I used a blender):
2 cups plain thick Greek yogurt

2 cups ricotta cheese (15oz container)

2 eggs, beaten

1/4 cup maple syrup (less or more to taste)

zest and juice of 1 lemon

1 tsp vanilla extract
Pour into an 8 or 9″ cake pan or soufflé dish and bake one hour until firm and just starting to brown. Cool and serve at room temperature or refrigerate and serve chilled.
Top with berries, fruit compote, jam, caramelized bananas, more maple syrup and nuts, chocolate chips and a sprinkle of cocoa powder or whatever pleases you. Untopped, this will last up to 3 days refrigerated and serves 6.