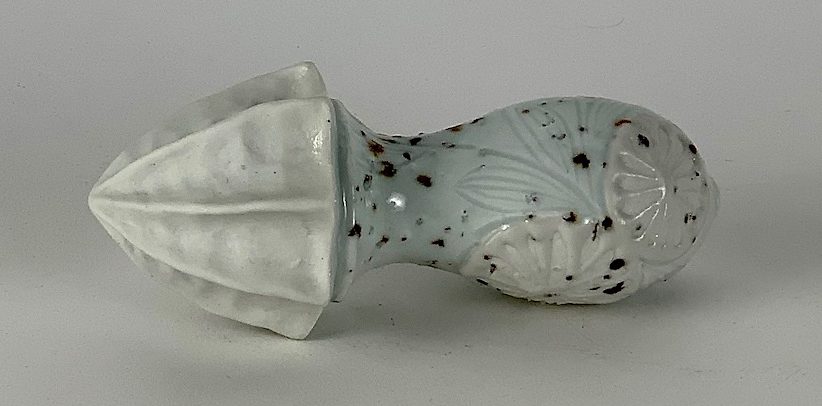 We have been to many ceramics sales in the past few years and while we have continued to find many beautiful pots, what has surprised me is the growing number of potters making specialty items, such as salt cellars, butter keepers and even citrus reamers. When I was still making pots, it never occurred to me to make a juice reamer. I had seen many lovely Depression glass versions but hadn't remembered any made of clay. Well, times have changed and creative potters are producing beautiful and useful reamers in many formats.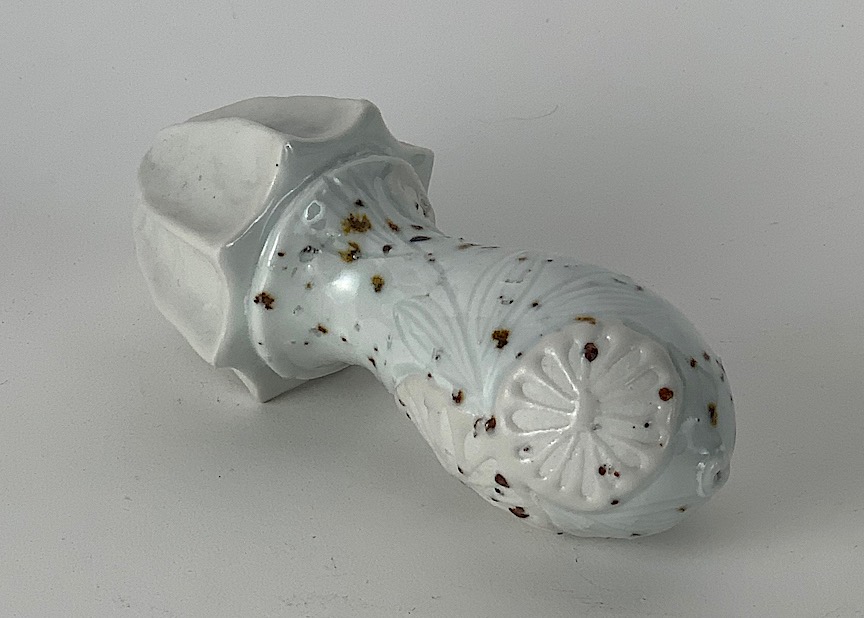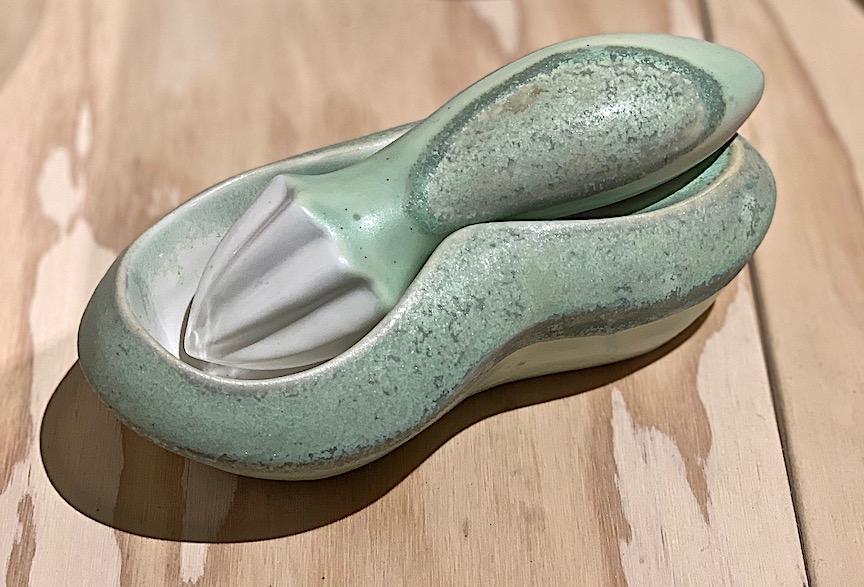 The simplest reamer, like the standard wooden version, is just the juicing head (the part inserted into the cut fruit) attached to a handle. We found a delightful porcelain model with a beautifully ornamented handle by Jen Allen at the Old Church Pottery sale two years ago. It is easy to use,  easy to clean and feels comfortable in my hand. Another, a sleeker but equally comfortable version, with a crystalline glaze by Gwendolyn Yoppolo, rests in its own dedicated holder. Both the forms and surfaces are dazzling, with every detail thoroughly designed and thought through.  A third variety, like the Depression glass originals, sits in the center of a dish which collects the juice and has a pouring spout. I was gifted a brightly colored, well-designed and crafted version by the skillful Swiss potter Peter Fink and it works wonderfully. Berkshire potter Lucy Fagella makes yet a fourth variety of reamer, an elegant two-part thrown composition in which the juice drips through holes in the top half and collects in the bottom. Fagella generously made an instructional video to demonstrate how she makes her simple but well-structured solution. I'm sure there are other beauties waiting for us to discover out there.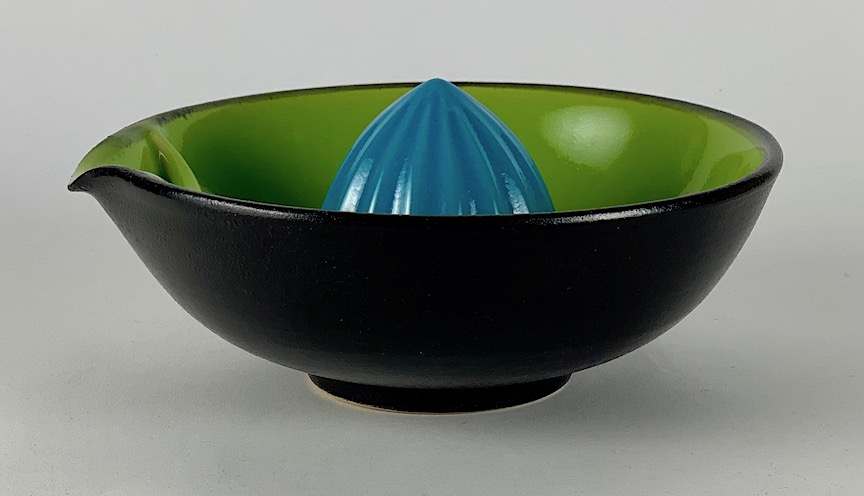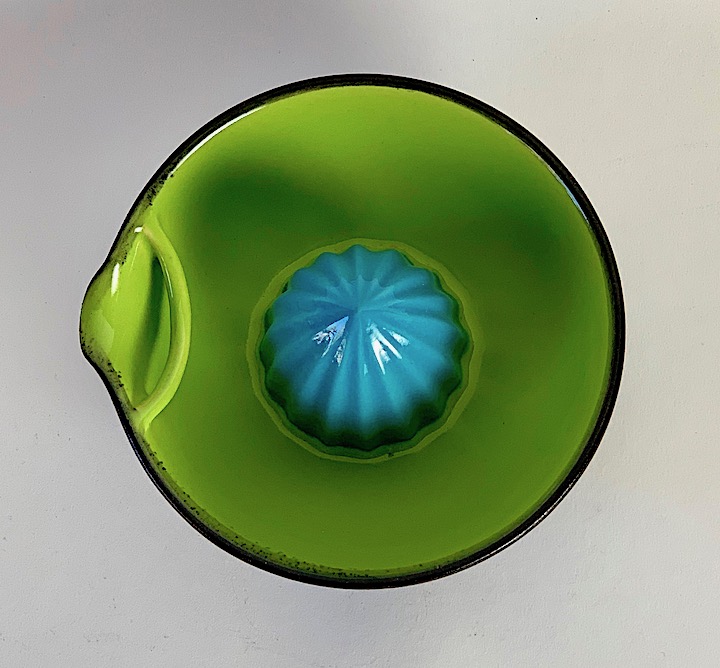 Growing up, I used to enjoy squeezing orange juice for breakfast. Even as a kid, it is a good feeling to feel useful around mealtime. But since I don't really drink fruit juice any more, I use my reamers for juicing mostly lemons and limes, which I use quite frequently in cooking (and an occasional grapefruit or orange, depending on the recipe). It is a useful tool for getting the most juice out of any citrus fruit. I am happy to have found a few useful ceramic versions to beautify my kitchen and heighten my own aesthetic pleasure while cooking. I love handmade culinary tools of all kinds – wooden spoons and cutting boards, cheese knives and spreaders, seed grinding bowls and colanders. They certainly enhance the pleasure of preparing and serving food in the same way a beautifully made cup betters your morning coffee or tea. Thanks to all the creative potters out there who are brightening our kitchens every day!