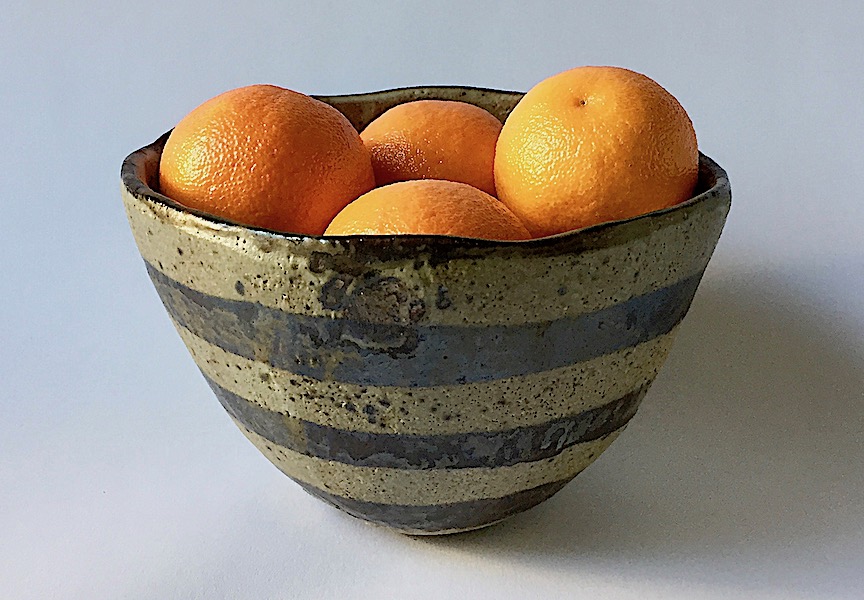 As those of you who have been reading this blog for a while know, I am a big advocate of eating seasonally. Not only does it make more sense in terms of avoiding excessive shipping and pesticides, supporting local farmers and adapting to temperature shifts by cooking with weather-appropriate vegetables, but it also makes foods which are only available at certain times of year seem more special and tied to seasonal celebrations.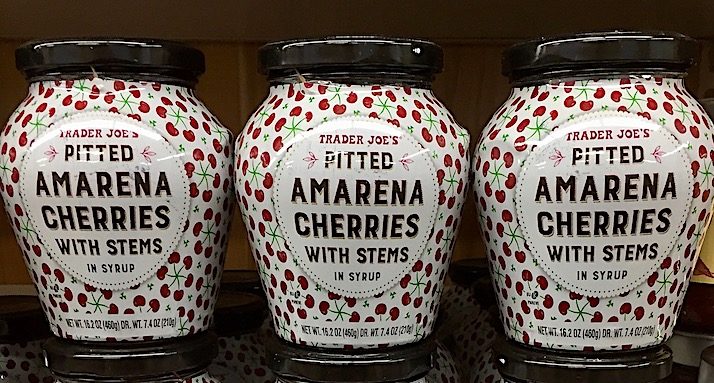 Now that Thanksgiving is over, the holiday season is in full swing. It doesn't matter what holiday you celebrate or if you celebrate any, the shorter, darker days of December need festivity. Perhaps the fact that so many holiday are grouped at certain times of year (harvest, spring and the start of winter) is because we need connections at these moments of transition. Whatever the reason, this is a great season for using specialty items – things that are either only available around the winter holidays or are in season now.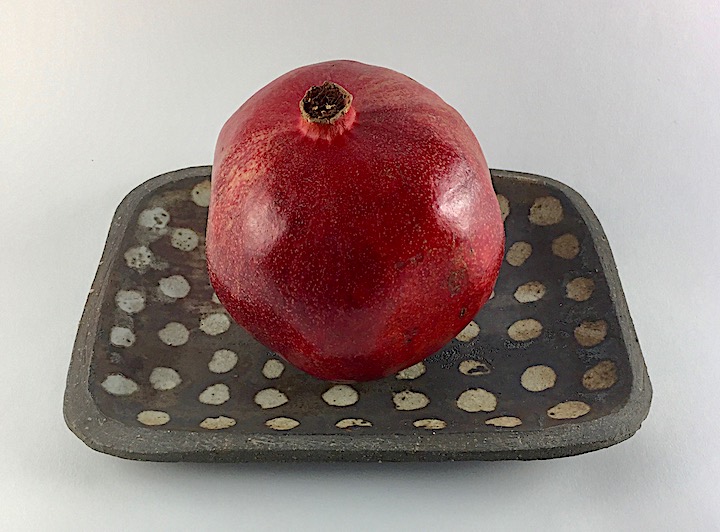 In New York, bags of domestic little orange clementines and big red pomegranates have begun to appear. Both are perfect for adding splashes of color and juicy bursts to otherwise drab winter salads and tabletops. Pomegranates can last up to two months refrigerated so I often try to stock up in December for after the holidays, when we also will need some vitamin C and rosy color. (This year I may even try freezing the arils). Ditto gorgeous orange Fuyu persimmons, although they don't last as long, perhaps only a week or two. Persimmons are delicious eaten on their own, sliced or diced into salads or slow roasted in the oven. Domestic Meyer lemons are at their best right now through the winter and are fragrant and tasty. Leave a big bowl on your kitchen counter and use them to brighten vinaigrettes, sauces and cocktails.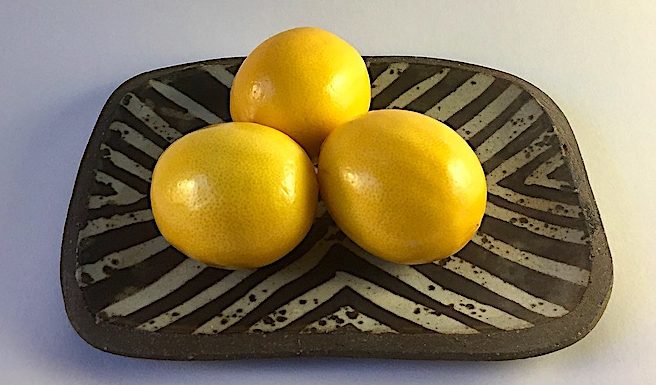 At my favorite local market from Thanksgiving through January, a giant bag of mixed in-shell nuts will tempt me to buy some every time I am there. A bowl of nuts with a cracker serves two purposes; one – fresh nuts are just that – fresh – much less likely to be rancid than packaged nuts which may have been sitting around a long time and two – having to crack nuts by hand slows down how fast you can eat them (they are both nutritionally and calorically dense). When you visit your local farmer's market, now is the time to stock up on winter squashes like buttercup, butternut and kabocha, onions and garlic, all of which will last for a couple of months in a cool, dark place. Root vegetables, like carrots, parsnips, daikon and beets, will keep in a crisper drawer in your fridge for a month or two, especially if you leave them dirty. Don't forget fresh thyme and rosemary, which you can hang in bunches to dry or use fresh to stuff inside poultry and fish or to chop and sprinkle over roasted cauliflower, carrots, parsnips or squash.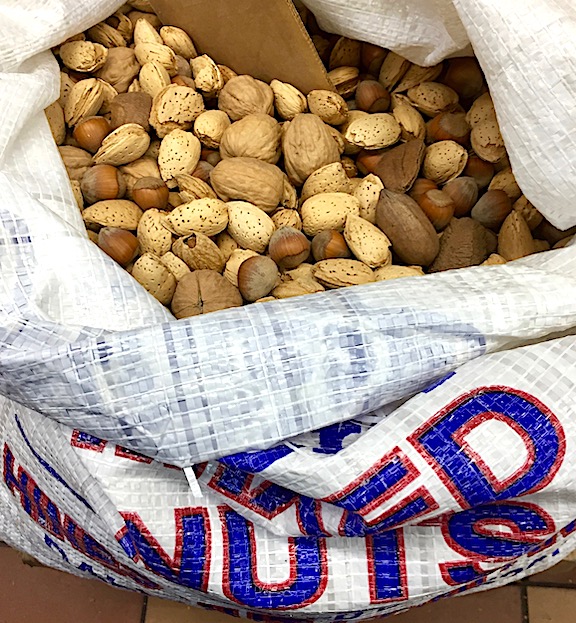 Besides seasonal produce, there are specialty items which appear only around the holidays and which I try to remember to buy while they are available, both to use and to give as gifts. This year I discovered Amarena cherries – jars of real Italian cherries in syrup to use in place of those scary neon Marischinos we stopped buying long ago. These jarred cherries are delicious to use for a Shirley Temple, cherry milk or especially for a cocktail like a Manhattan, if you can resist eating them right from the jar. This is what I will stock up on and bring for house gifts this season. I've also seen tins and boxes of  spiced cookies, herbed crackers and flavored Marcona almonds around, canisters of peppermint or marshmallow hot chocolate mixes, scented fir, eucalyptus or gingerbread candles, truffles, filled chocolates and boxed or planted Amaryllis bulbs. (These will be even better when given in or with a piece of handmade pottery in which to eat, drink, store, serve or display them). Get them while they are available. All make wonderful (and easily transported) gifts for others or just for treating yourself.