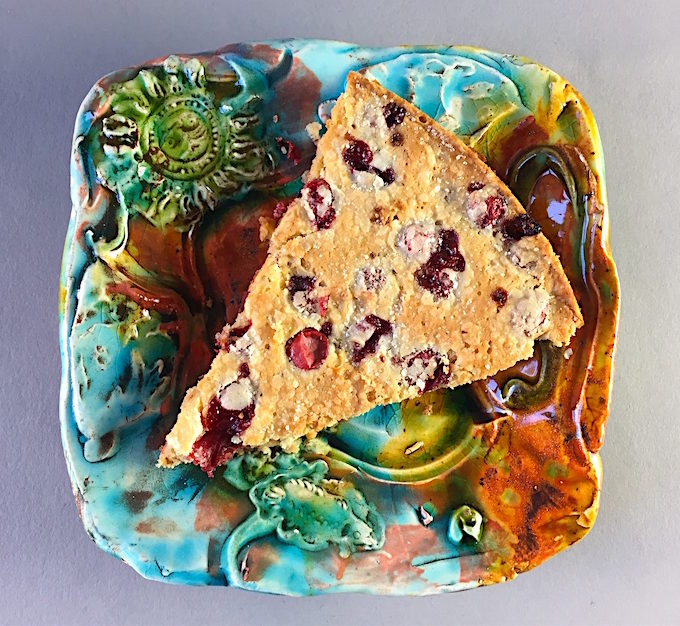 Holidays are a time of indulgence and baking a cranberry torte is an easy way to put out a festive breakfast on New Years morning. Alongside a bowl of hard-boiled eggs or a frittata, yogurt, fruit and granola, there will be something for all to help themselves to eat as they stumble into the kitchen. This is a very easy recipe and saves you from being a short order cook.
 We first ate this torte at a lodge in Sedona. The innkeeper generously shared the recipe, although I had to divide it by 5 since it was meant to feed 50 guests. It is delicious both warm and room temperature, freezes well and can sit out on the counter for a couple of hours since it is quite moist. I imagine it would be good made with blueberries or raspberries, either fresh or frozen, or chocolate chips, if you want to try it a different way. We can deal with resolutions after breakfast….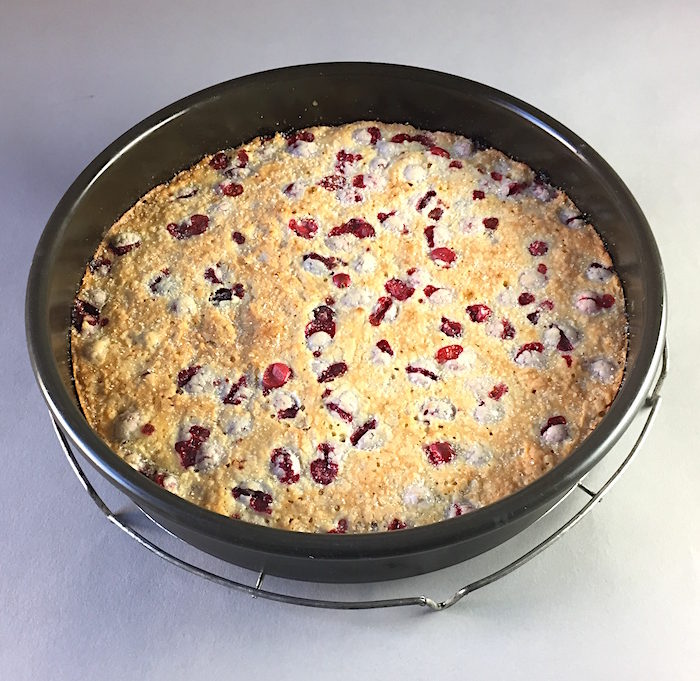 BRIAR PATCH INN CRANBERRY TORTE
 Preheat oven to 300 degrees.
3/4 cup (1 1/2 stocks) butter, melted

1 cup sugar

1 cup flour

2 eggs

1/2 cup chopped nuts

1 cup fresh cranberries or 3/4 cup dried cranberries, plumped in water (fresh will be tarter and dried will be sweeter)
Mix butter and sugar and then beat in eggs completely.
Add flour and nuts and cranberries and mix until just combined.
Scrape batter into a greased 8″ round or square cake pan.
If you want your cake glittery and a bit sweeter, sprinkle it with a little sugar before baking.
Bake about 1 hour or until golden brown.
Cool slightly and cut into wedges or squares.